US Youth Soccer ODP Girls Thanksgiving Interregional Day 1 Recap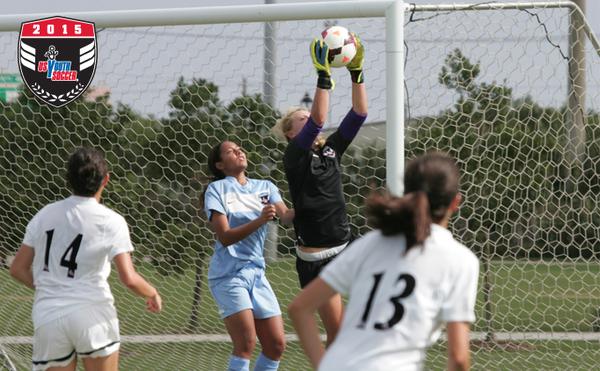 Day 1 of 6
Schedules, Results and Standings
Daily Recaps
Rosters: 1998 | 1999 | 2000 | 2001 | 2002
BOCA RATON, Fla. (Via US Youth Soccer) – The annual US Youth Soccer Olympic Development Program (US Youth Soccer ODP) Girls Thanksgiving Interregional commenced Sunday in Boca Raton, Fla. with the 2002 age group starting the action. The six-day tournament, which will take place November 22-27 at Spanish River Athletic Park and Florida Atlantic University, will feature elite girls teams in the 1998-2002 age groups from each of the four US Youth Soccer Regions.
The nearly 400 participating players were selected from US Youth Soccer State Association and Regional level evaluations. Throughout the week, players will attend training sessions and compete in matches against other Regions, in front of U.S. Soccer national staff and collegiate coaches to maximize their exposure for selection to the next level of play.
Highlights from Day 1:
2002 Girls: Region I v. Region II
The 2002 age group ki­­cked off this week's tournaments with a matchup between Region I and Region II. Region II got the first win of the day, defeating Region I 4-0 with goals from three different scorers. Dilary Heredia notched the game winner with the only goal of the first half in the 19th minute of play. The floodgates opened in the second half and Amelia Horton scored a brace, netting the second and final goals of the game in the 60th and 62nd minutes, with Michelle Cooper scoring Region II's third goal in the 61st minute.
2002 Girls: Region III v. Region IV
In the second 2002 match, Region III and Region IV played to a 2-0 game in favor of Region IV. Region IV's Katie O'Kane scored in just the 4th minute of play and then teammate Cordelia Cross finished the scoring in the 63rdminute to bring the final score to 2-0.
Goal Scorers and Results | Sunday, Nov. 22, 2015
2002
Region I
Region II
Final Score
0
4
Goal Scorers
Dilary Heredia (

19:00

)
Amelia Horton (60:00)
Michelle Cooper (61:00)
Amelia Horton (62:00)
2002
Region III
Region IV
Final Score
0
2
Goal Scorers
Katie O'Kane (

4:00

)
Cordelia Cross (63:00)