US Youth Soccer ODP Boys Thanksgiving Interregional Day 1 Recap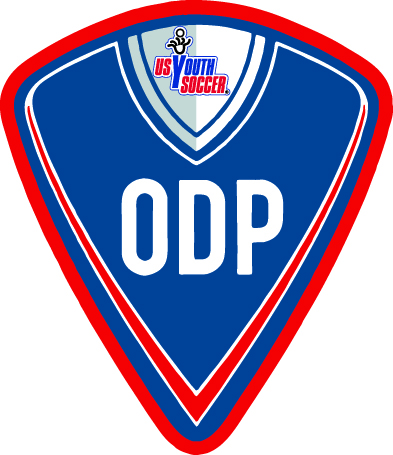 Day 1 of 3
Schedules, Scores and Standings | Tournament Page | ODP Homepage
CASA GRANDE, Ariz. (Nov. 25, 2017) — The annual US Youth Soccer ODP Boys Thanksgiving Interregional opened Saturday at Grande Sports World in Casa Grande, Ariz.
The three-day event will take place Nov. 25-27 and feature teams in the 2003 and 2004 age groups comprised of the top male players in the country.
The event will feature more than 140 of the nation's top players selected from US Youth Soccer State Association and Regional level evaluations. In each age group, players will attend scheduled training sessions and also compete in matches against each of the other regional teams.
The US Youth Soccer ODP Boys Thanksgiving Interregional annually attracts numerous college coaches, as well as several U.S. Soccer scouts. The talent on display from each team allows coaches and scouts to evaluate players in an environment similar to what they will face at the next level of play.
Highlights from Day 1:
2003s | East 0-3 West
The 2003 West Region opened up the event with a 3-0 win over the East. Kevin Lomeli, Nicolas Bellini and Reise Corpuz each contributed toward the victory with their goals.
2003s | Midwest 1-3 South
The 2003 South Region came out on top of the Midwest Region with a 3-1 victory. The first goal of the match came in the 34th minute thanks to a South Region goal from Marco Romero. Francisco Lopez gained the equalizer for the Midwest with a goal in the fourth minute of the second half, but one minute later, the South stole the lead right back as Desian Rodriguez put the ball in the back of the net. Romero earned some breathing room for the South, and it was also the final goal of the match as he scored in the 54th minute.
2004s | Midwest 2-3 South
In the 2004 age group, a matchup between the Midwest Region and the South Region led to a 3-2 win for the South. Matt Webb and Forrest Wells made it a 2-0 game for the South in the first half. However, in the first few minutes of the second half, the Midwest tied the game after Tyler Stinnett and Alan Alcala each netted a goal. The match remained tied for the majority of the second half, but Lucas Rizzo earned the game winner for the South with a goal in the 63rd minute.
2004s | East 2-1 West
The 2004 East Region defeated the West, 2-1 in the opening day of the event. Robin Pestka got the East on the board first with his 19th-minute goal. While the West tied the game up with a goal from Joshua Martinez in the 44th minute, it was Pestka who claimed the game winner after scoring in the 60th minute.