US Youth Soccer National League Las Vegas Preview: 19U Boys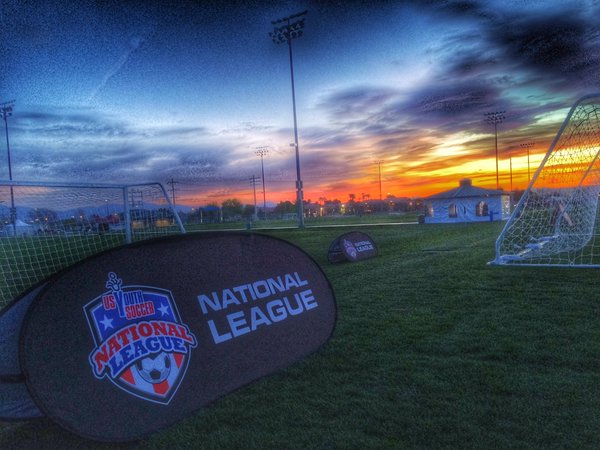 Follow the National League Season…
Scores and Schedule | National League Home
Twitter | Facebook | Instagram | #EarnYourPlace
Click for division previews, games to watch and player notes…
14U Boys | 15U Boys | 16U Boys | 18U Boys 
FRISCO, Texas (Via US Youth Soccer) — The US Youth Soccer National League Boys teams will compete in their second event of the 2018-19 season March 8-10 at Bettye Wilson Soccer Complex and James Regional Sports Park in Las Vegas, Nev., as 104 teams — representing 32 state associations and 68 clubs — play their final games to solidify the division standings.
Entering the weekend of play in Las Vegas…
22 berths to the US Youth Soccer National Championships are still to be decided.
22 National League division titles are up for grabs
86 of the 104 teams playing in Las Vegas are still in contention for a berth to Nationals
Continue reading for a look what's in store for the 19U Boys Division.
SCORES & STANDINGS | BLUE | RED
---
BLUE DIVISION
Two berths to the National Championships are available in the 19U Boys Blue Division, and one team has already secured a trip to Overland Park, Kan. Lehigh Valley United 2000 Black (PA-E) shut out its opponents in four straight wins to begin its season before losing, 1-0, to Ohio Premier NL (OH-S) in its final game in Orlando. LVU's 12 points were enough to secure at least a top two finish, while Ohio Premier moved up to 11 points with the victory in the matchup between the two sides.
Ohio Premier will have to wait and see if its 11 points will be enough to remain in the top two, as Downtown LVSC 00 Gold (NV) and St. Louis Scott Gallagher Elite 2000 (MO) have a chance to surpass that amount during play in Las Vegas. The Nevada side has four points entering the last weekend of action, and it will have the advantage of playing in its hometown.
SLSG began its season with a decisive win before dropping a 1-0 decision to LVU. With three points, the Missouri side has work to do to pass Downtown LVSC and catch Ohio Premier if it wants to capture second place and punch a ticket to the National Championships.
Game to Watch
March 9, Downtown LVSC 00 Gold (NV) vs. St. Louis Scott Gallagher Elite 2000 (MO)
These are the two teams who are still alive to finish among the top two in the Blue Division and earn a berth to the National Championships. It would benefit both sides to pick up points in every match in Las Vegas, but this one holds extra importance. Depending how Friday's games play out, Downtown LVSC could enter this game with a chance to put itself four points clear of SLSG heading into the final day of play. Meanwhile, the Missouri side will need to make up its narrow deficit in the standings to Downtown LVSC at some point over the course of the three days, and this game offers it a prime chance to do that.
RED DIVISION
With five wins in five games, LMSC Rats (PA-E) clinched a top two finish in the 19U Boys Red Division before it left Orlando. The Eastern Pennsylvania side has a realistic chance to hold on for the division title, as only Baltimore Celtic SC 00 (MD) has the ability to catch the Rats and their 15 points in the standings.
Baltimore scored nine goals in its two games in North Carolina to come away with six points. Celtic will need to win each of its games in Las Vegas to challenge LMSC for first place. Nevertheless, Baltimore has a leg up on the group of teams competing in Las Vegas when it comes to the race for second place.
With three points apiece, Washington Premier 2000 Black (WA), Sparta 00 JK (UT) and Nationals Union 00 Black (MI) are all in contention to challenge Baltimore for a second-place finish as they head to Las Vegas. Each of the games in Las Vegas should be exciting, as every result will impact which one of the four teams is able to finish in the top two.
Game to Watch
March 9, Washington Premier 2000 Black (WA) vs. Baltimore Celtic SC 00 (MD)
Every matchup involving Baltimore will be important, as someone will have to knock off Celtic if the other sides want to gain on the Maryland side in the standings. Thought Washington has a 1-0 loss on its resume, it also showed its offensive potential in a scoring outburst in opening day win. If Washington can find that offensive rhythm, it could present a challenge for Baltimore. Celtic has also showcased an ability to find the back of the net in bunches, so this game has the potential to be high-scoring. With implications on who advances to Nationals added in, it should be an entertaining matchup.