US Youth Soccer National League 2019-20 Season Preview: 17U Boys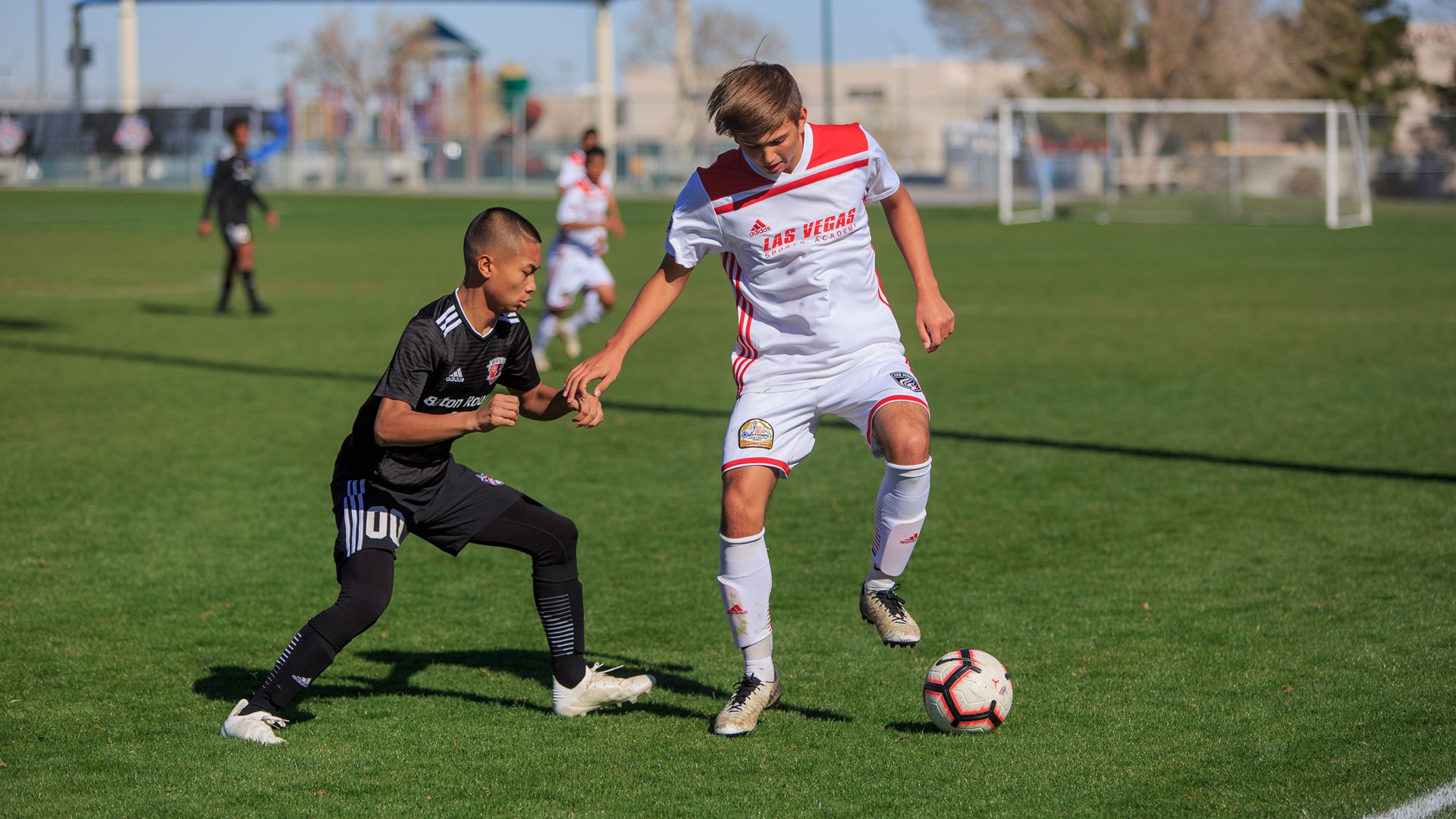 With the 2019-2020 US Youth Soccer National League season kicking off  this month, we take a look ahead at the competition with an in-depth preview of each age group.
In this edition, find out what's in store for the 17U Boys.
Schedule, Scores and Standings | History and Results
A lot can change from year to year, but SLSG Elite 03 (MO) is looking to make sure the end results are unchanged when it takes on the 17U Boys Black Division this season. The Missouri side won this division in the National League last season, as it recorded three shutouts to earn the necessary points to finish on top. SLSG also finished second in a US Youth Soccer Midwest Conference Premier I Division that was full of National League sides, so it has shown on multiple occasions that it can navigate a difficult league schedule and earn positive results.
BRSC 03 Black (LA) has also displayed an ability to compete well in multiple competitions, including the US Youth Soccer Mid South Conference, where it finished first with a 7-1-0 record. The Louisiana side also advanced to the quarterfinals at the US Youth Soccer Southern Regional Championships before falling to the eventual Regional Champion. If BRSC can continue to string together results against tough opponents, it will be a team to watch in the Black Division.
Similarly to BRSC, Midwest United FC 03 Royal (MI) saw its run at the US Youth Soccer Midwest Regional Championships end at the hands of the eventual winners. Midwest United won its group by earning victories in all three games before dropping a close 3-2 match in the semifinals. Meanwhile, RSL AZ Southern AZ 03 Haouala (AZ) finished second in the US Youth Soccer Desert Conference and will look to build off that performance. RSL will also look to improve on a mid-table finish in the Black Division from last season, which included a win against the division winner, SLSG.
After a strong showing during the late spring and summer months of 2019, LVSA 03 Silver (NV) looks to be a serious contender for the 17U Boys Blue Division title. LVSA began its winning ways in the Desert Conference, where it finished in first place with a 7-0-0 record. The Nevada side built on that performance by winning all six of its games in Boise, Idaho, to claim the US Youth Soccer Far West Regional Championship. At the US Youth Soccer National Championships, LVSA secured results in several tight games that helped it capture its second straight National title. That excess of experience and proven success will make LVSA a team to watch in the National League, but also a side that gets the best shot from each opponent.
One team that gave LVSA all it could handle during its title run is Milwaukee Bavarians (WI). The Wisconsin side tied LVSA, 3-3, when they met during group play at the National Championships. Prior to that, Bavarians won the Midwest Regional Championship by grinding out tight results. It won its group with a win and two draws before earning 3-2 wins in both the semifinal and final matches. That ability to find a way to earn points against top competition will be crucial when Milwaukee takes on Blue Division foes.
Meanwhile, TSF Academy 2003 USYS NL Blue (NJ) enters the season after a strong showing in league play last season. The New Jersey side went 6-1-1 in the US Youth Soccer Mid Atlantic EDP Club vs. Club Division to finish in first place. Several other Blue Division sides have had high finishes in conference play, which will add to the competitiveness in the pursuit of the division title.
A pair of 2019 National Championship qualifiers highlight the field of teams in the 17U Boys Red Division. FC Dallas 03 Premier (TX-N) enjoyed a strong performance this past summer, as it advanced to the semifinals at Nationals after winning its group. Prior to competing at Nationals, the North Texas side claimed the Southern Regional Championship by winning all six of its matches in Baton Rouge, La. FC Dallas also went unbeaten in the US Youth Soccer Frontier Conference, as it won nine games and tied one. With proven ability to win in both league and tournament formats, FC Dallas has shown it has the capability to make a run in the Red Division.
Baltimore Celtic 2003 Boys (MD) has already shown it can navigate the competition in the National League, as it won the Red Division last season. The Maryland side also went undefeated in the US Youth Soccer South Atlantic EDP Conference Premier I Division, as it compiled nine wins and a tie to finish in first place. Those results, coupled with a finalist appearance at the US Youth Soccer Eastern Regional Championships, suggest that Baltimore Celtic has the tools necessary to make another run at the Red Division title and repeat its finish from a season ago.
A couple of other Red Division sides are coming off their own league play triumphs. Rebels Elite 2003 (CA-S) produced a top finish in the US Youth Soccer Pacific Conference and advanced to the Far West Regional Championship quarterfinals, where it lost to the eventual regional and national champion. Meanwhile, FC United 2003 Pre Academy (IL) built off the momentum of a first-place finish in the Midwest Conference Premier II Division and advanced to the final match at the Midwest Regional Championships. It came up a goal short in the contest, but FC United should be ready to try to earn its ticket to Nationals by winning this year's National League Red Division.
After back-to-back appearances in the National Championship final, Beadling 2003 Showcase (PAW) will be looking to return to that stage by winning the 17U Boys White Division. The PA West side won the division a year ago, as it outscored its National League foes, 16-to-4. Beadling also added a Great Lakes Premier I Division title and Eastern Regional Championship to its accomplishments before it made its run to the championship game at Nationals. It will be tough to defend its White Division title, but Beadling has shown the consistent high-level play that is necessary to do so.
Several other teams are looking to conquer the White Division and earn a place at Nationals after coming close in their respective competitions last season. KCSG Academy 03 (KS) won the Midwest Conference Premier I Division before making a run to the semifinals at the Midwest Regional Championships. The same can be said for PPA KSA 03 Pro-Profile (GA), which won the US Youth Soccer Piedmont Conference before making and made a semifinals appearance at the Southern Regional Championships.
Meanwhile, Philadelphia Ukrainian Nationals 03 Boys Black (PA-E) and STA/MUSC (NJ) each enjoyed league play success — winning the South Atlantic EDP Conference Club vs. Club Division and Mid Atlantic EDP Conference Premier I Division, respectively — before advancing to the quarterfinals of the Eastern Regional Championships. OK Energy FC Central 03 (OK) also advanced to the final of the Southern Regional Championships, adding another team to watch in the White Division.
William Navarre (Milwaukee Bavarians) – Best XI at the National Championships
Andrew Getsy (Beadling) – Best XI at the National Championships
Ayden Mendoza (FC Dallas) – Best XI at the National Championships
Joseph Fonagy (Beadling) – Best XI and tied for leading scorer (six goals) at the National Championships; Leading scorer at the Eastern Regional Championships with nine goals
Alan Lopez (LVSA) – Best XI at the National Championships
Aaron Ulloa Tapia (LVSA) – Best XI at the National Championships
Adair Ceron (LVSA) – Best XI at the National Championships
Juan (David) Zavala (Midwest United FC) – Leading scorer at the Midwest Regional Championships with seven goals
Lamech Phillips (PPA KSA) – Tied for leading scorer at the Southern Regional Championships with eight goals
Jesus Vega (LVSA) – Tied for leading scorer at the Far West Regional Championships with four goals
2019 US Youth Soccer ODP Boys Interregional – 2003 Roster
East Region – Samuel Hershey, Connor Swope (HMMS); Jordan Perkins (Bethesda), Richard Raupp (Lake Grove Newfield), Jonah Stoutenborough (Baltimore Celtic)
Midwest Region – Nick Flegler, Drew Lietz (Midwest United)
South Region – Tyler Bridgewater, Yvan-Noel Muenyi (Baton Rouge SC); Luis Lopez, Marco Romero (Oklahoma Energy)
West Region – Ryan Johnson (WA Rush)
2019 US Youth Soccer ODP Boys Interregional – 2004 Roster
East Region – Landon Mohney (Beadling)
South Region – Matthew Webb (AFC Gold)