US Youth Soccer Midwest Conference 15U-19U Girls conclude showcase in St. Louis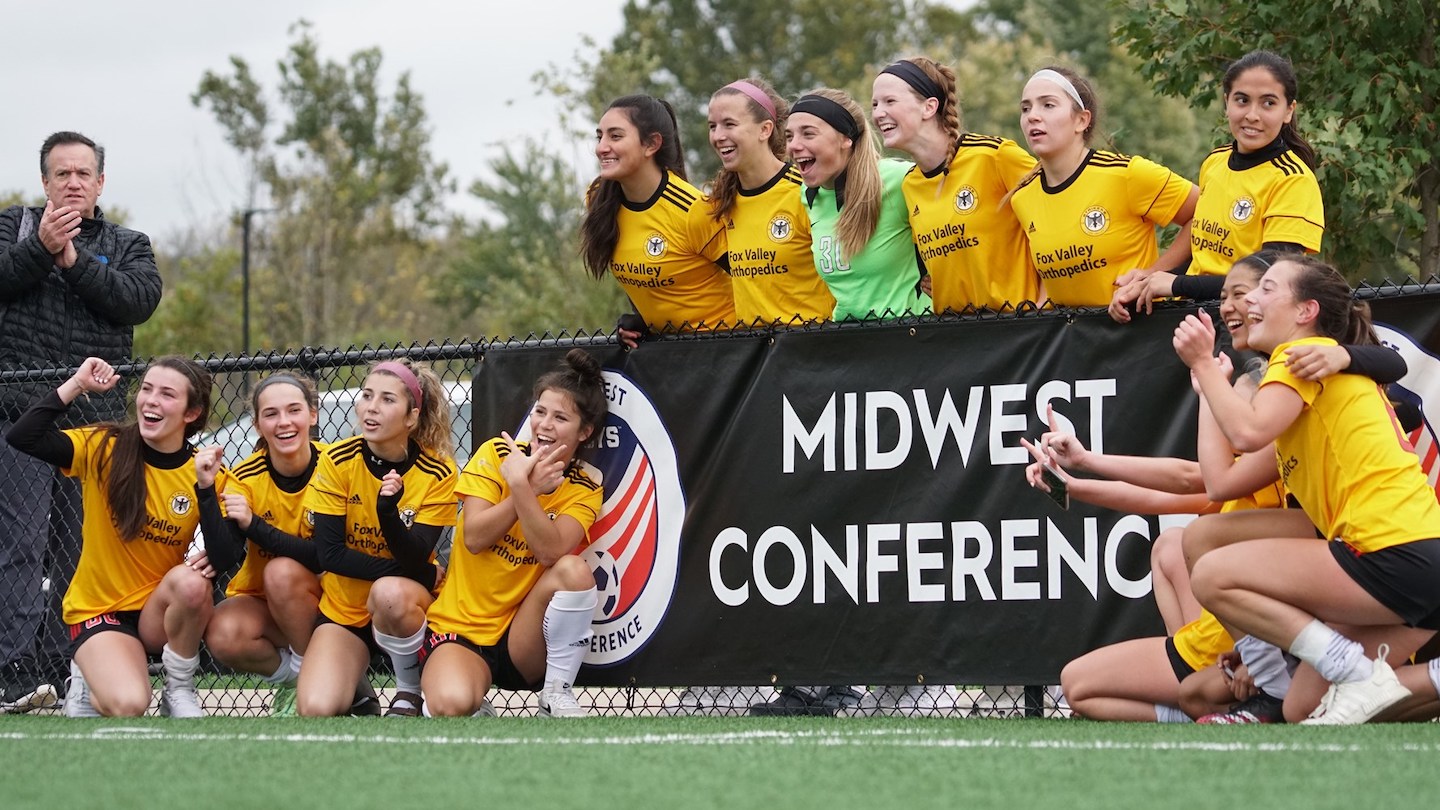 ST. LOUIS, Mo. — The US Youth Soccer Midwest Conference wrapped up its Fall 2021 Creve Coeur College Showcase on Sunday at the Creve Coeur Soccer Complex in St. Louis, Mo.
The event featured girls teams in the 15U-19U age groups from the Premier I and Premier II Divisions. Some sides clinched Midwest Conference division titles, while others secured crucial points in their pursuits of top-of-the-table finishes.
Look back at the daily coverage from St. Louis…
Recaps: Oct. 29 | Oct. 30 | Oct. 31
Photo Galleries: Oct. 29 | Oct. 30 | Oct. 31
In the 18U Premier I Division, Team Chicago SC 2004 Elite (IL) secured a 1-0 win against second-place KCSG Elite 04 G (KS) to secure the division title. In addition to the major conference implications, the match also counted toward National League P.R.O. standings.
"It was a double-meaning game. It was really important to get the three points to win the Midwest Conference and then to get the first win for National League P.R.O.," said Team Chicago coach Matt Suggitt. "We're excited for that in December. It's a great start. We believe winning is a habit. We've been winning all year and want to keep it going it going."
The win didn't come easy for Team Chicago. Despite consistent attacking pressure, the Illinois side struggled to fully break down the KCSG defense and saw the opposing keeper make several athletic stops. And the competitive level of Sunday's match will serve as a preview of what the teams can expect to see during the rest of the National League P.R.O. season.
"If you're in National League P.R.O., then you're a serious soccer player," Suggitt said. "It's going to be hard work to break teams down like we saw today. If you keep playing soccer the right way and doing the right things, then you'll get your reward. And we got a reward today."
Look at how some other divisions stand after the action in St. Louis…
Alliance FC '07 Academy Girls (MO) completed an undefeated season, as the 15U Premier I champs played to a 2-2 draw against MFA Revolution 07G Black (MI) on Sunday.
Eclipse Select Central Illinois 2007G (IL) secured three wins in St. Louis to secure a first-place finish in the 15U Premier II Blue Division, which means the Illinois side will earn promotion to Premier I next season.
In the 16U Premier I Division, KC Athletics Academy Premier 06G (KS) wrapped up an undefeated season by taking four points from its two games in St. Louis. In doing so, the Kansas side secured first place in the group.
In a thrilling match between the top two sides in the 16U Premier II Blue Division, JB Marine Garabedian 2006G (MO) came away with a 4-3 win against Toca FC G06 MLS (KS). The victory allowed the Missouri side to take hold of first place, as it leapt in front of Toca, which had previously held the top spot.
LFA Tottleben 2005G (MO) moved into first place in the 17U Premier I Division with a 2-1 win against previous group leader Kingdom SC 05 Red (MI). Elsewhere in the division, JB Marine Thunder (MO) rebounded from a Saturday loss to Kingdom by picking up a 1-0 win, as it has a chance to climb into the Top 2 with results in its remaining games.
In the 18U Premier II White Division, Crystal Lake FORCE 2004 Elite (IL) secured two shutout victories this weekend — outscoring opponents 8-to-0 in the process. Each of those goals proved to be vital, as Crystal lakes narrowly edged out Chicago Empire FC 2004 Gold Girls (IL) on goal differential to claim the division title.
Strikers FV 03/04 Premier (IL) picked up all nine possible points from its three games in St. Louis to clinch the 19U Premier I Division title.
The Midwest Conference is one of 13 Conferences in the National League, and it consists of teams primarily from Illinois, Wisconsin, Michigan, Missouri, Indiana, Iowa, Kansas, Nebraska, North Dakota, South Dakota and Minnesota.
To follow the Midwest Conference results and standings, click here.
Click here for more information on the Midwest Conference. For more information on all 13 of the National League Conferences, the National League Showcase Series, and National League P.R.O., click here.