EDP Florida Competitive Leagues Mid-Season Review: Fall 2021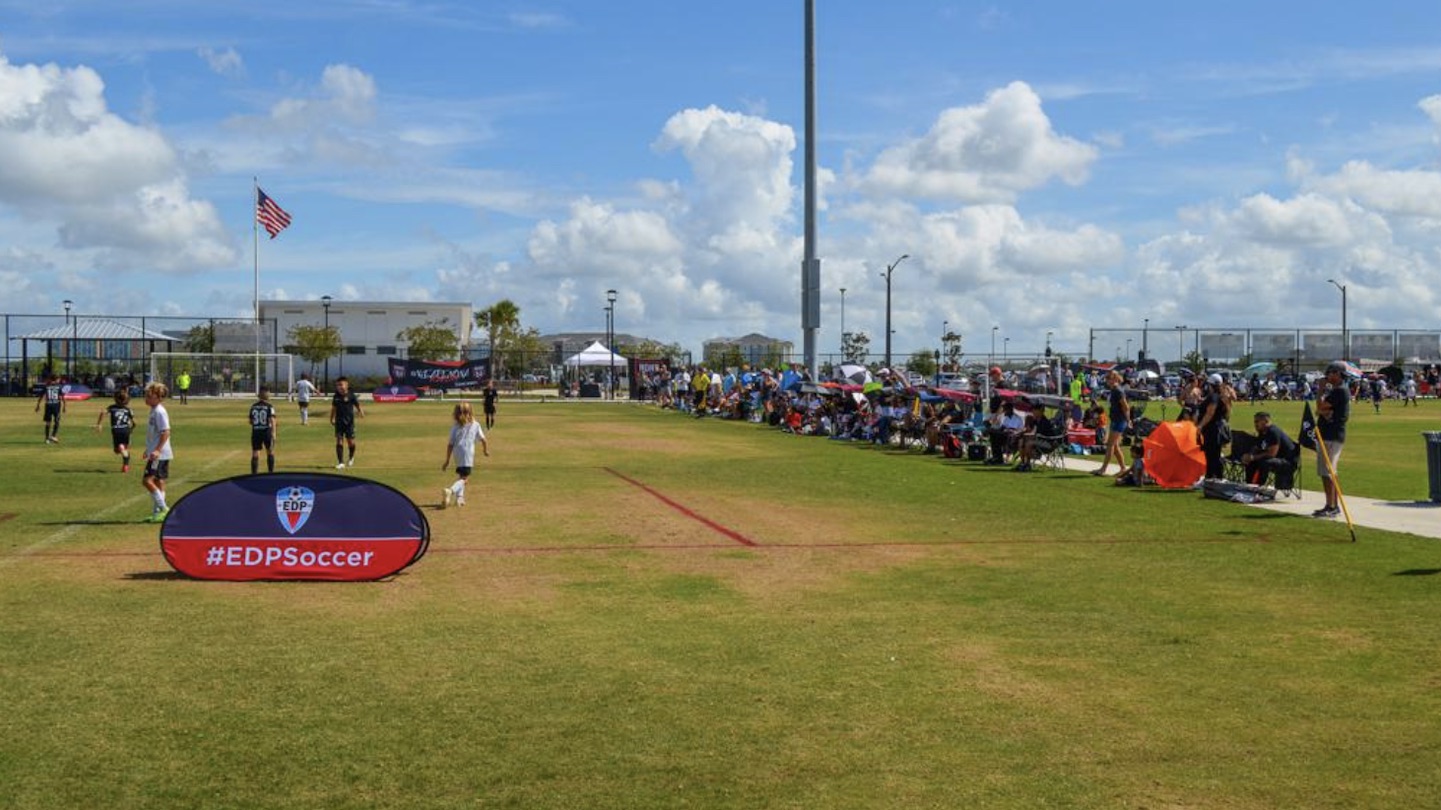 By Evan Unger, EDPSoccer.com
The EDP Florida Competitive League is off and running this season, with teams vying for the spot in the League Playoffs this January. The league has grown to over 700 teams, featuring some of the top clubs from throughout the state with the North Florida, Central Florida and South Florida regions featuring 9U-19U age groups.
Games kicked off August 21st, with over 800 games played so far this season. The majority of games have been decided by two goals or less, with the home teams averaging 2.59 goals per game and the away teams averaging 2.55 goals per game. With promotion and relegation on the line for the Spring 2022 season, teams are learning the meaning of earning their place while experiencing a good game every week with limited travel.
See highlights from some of the Leagues Brackets below:
NORTH FLORIDA
The Boys 14U Metro division is led by Ancient City SC 2008 Boys, who are 4-0-0 to start the season. The squad started the season with a 2-1 win over Jacksonville FC, and have followed that up with wins by two goals in their next three matches, keeping one clean sheet during their first four games. They return to the field when they take on Ormond Beach in their next match.
"The EDP League has been a positive experience for many of our teams at Ancient City Soccer Club," said Casey O'Linn, Club Director of Ancient City SC. "Playing and working alongside like-minded clubs in Northeast Florida has been a smooth transition for us in terms of scheduling, administrative issues, and communication. Our 2008 boys are just one example of teams experiencing early success within EDP, and we are proud of the hard work they are putting in. We hope to continue the consistency of the league as all the clubs try to develop their players on and off the field."
The Girls 13U Metro division will be a battle between Florida Prime 2009 Girls and Amelia Island 2009 Girls, who are both unbeaten and will meet on October 23rd. Both sides have been strong on both sides of the ball, as Florida Prime has allowed just one goal and Amelia Island allowing just two goals.
"Our club, like most others in North Florida area, have been in several leagues over the years, and we are excited to be part of EDP. Our team's chemistry on and off the field is a big factor to our success. They treat each other like family," said Jay Denison, Club Director of Amelia Island YS.
The Boys 11U Metro division has Jacksonville FC Pre-MLS Academy teams at the top of the table, with Gainesville Soccer Alliance looking to keep pace currently in 3rd place.
SOUTH FLORIDA
The Boys 15U Subregional division features 12 of the top clubs in South Florida, with the division completely up for grabs as they reach the midway point. West Pines United FC lead the way as Doral SC, FC Prime, Weston FC, Juventus Academy Miami, Schulz Academy, Miami Maccabi, PSG Academy, Pinecrest Premier and Boynton United FC all challenge for the top spot.
The Boys 18U Subregional division, Juventus Academy Miami is in first place. After an opening game 2-1 defeat to Miami Stars, they rebounded to defeat Ives Estate Thunder Premier and Hollywood Wildcats.
CENTRAL FLORIDA
In the Boys 16U Metro Division, Brevard SA and Real Florida SC are at the top of the table, with little separation between the top five teams in the table. Fifth place Winter Park FC has two draws and a loss, and is just a few key moments in each game away from being unbeaten.
The Girls 12U Metro division is looking very evenly balanced, with four teams with one loss, and three teams with two losses. Nona SA and PSL Hurricanes are at the top of the table, with the other five teams right on their heels.