US Club Soccer selects Buffalo Brand Invigoration Group as PR partner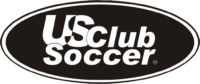 CHARLESTON, S.C. (Via Buffalo BIG) – US Club Soccer has selected Buffalo Brand Invigoration Group (Buffalo) to turnkey a public relations program promoting the organization's club, player and coaching development initiatives as well as its nationwide leagues and elite tournaments.
Buffalo will editorially position US Club Soccer and its teams, players and coaches in mainstream and trade media covering sports, business, lifestyle and related topics. Additionally, Buffalo will assist US Club Soccer with its digital and social media strategy.
"US Club Soccer's mission is to foster the growth of soccer clubs throughout the United States in order to create the best development environment for players of all ages," said US Club Soccer CEO Kevin Payne. "Our organization strongly believes clubs are the foundation of the game – that better clubs develop better coaches, and better coaches develop better players."
US Club Soccer offers a variety of programming to its members designed to best advance clubs, coaches and players, as well as engage parents. Among the organization's top programs are the National Premier Leagues, id² Program and Player Development Program and National Cup competition. US Club Soccer also sanctions the top-flight women's Elite Clubs National League, along with 400 tournaments and hundreds of youth and adult leagues.
"With nearly 13 million Americans playing outdoor soccer, US Club Soccer is positioned to drive the game's success for generations to come," says Rich Katz, Managing Director of Buffalo. "Promoting a holistic approach, US Club Soccer's best-in-class resources support elite soccer organizations from top-to-bottom."
Founded in 2001, US Club Soccer boasts member clubs from all 50 states. The organization has produced numerous youth players who have matriculated to professional leagues and NCAA Division I teams.