US Club Soccer launches new Volunteer State League in Tennessee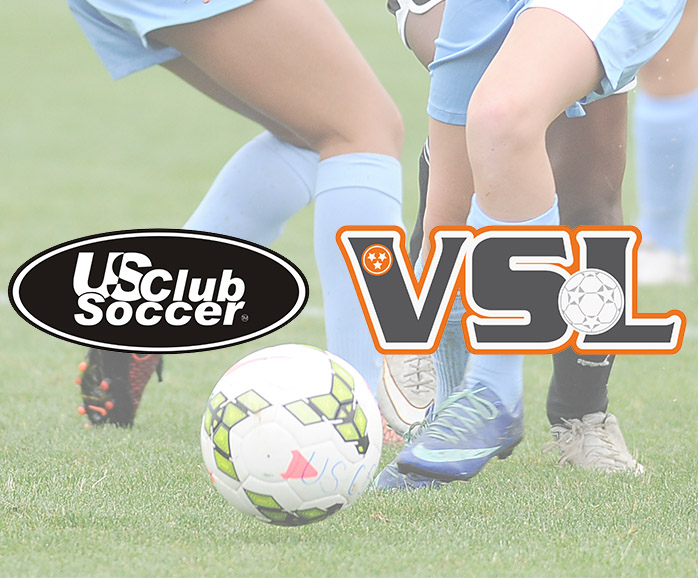 (Via US Club Soccer) – US Club Soccer has announced the launch of a new league in Tennessee this fall: the Volunteer State League.
The club-driven league has been spearheaded by Chattanooga FC, FC Alliance and Tennessee Soccer Club. It will feature U-9 through U-19 programming, divvied by a U-9 through U-12 academy division and a U-13 through U-19 state league for second and third division teams.
Among the Volunteer State League's plans are creating a state championship with advancement to US Club Soccer's National Cup Regionals and hosting an annual Player Development Program event.
Comments from founding clubs:
Matt Yelton, Chattanooga FC Academy Executive Director: "Chattanooga FC Academy is excited to be a part of the Volunteer State League. We believe that by working together and giving the clubs a voice in the organization and structure of the league, we can create a great product for our players to participate in. Being affiliated with like-minded clubs is crucial to player development, and we believe that by being a part of the Volunteer State League, our teams and players will have a better route to development than they have ever had before."
Josh Gray, FC Alliance Girls Director of Coaching: "FC Alliance is excited to participate in the Volunteer State League. We believe that a league where directors set the path of player development, and competition will help us create better players, teams, and coaches. When you add the player identification and a strong focus on coaching education, the Volunteer State League will be a great avenue for our players and coaches to reach maximum potential."
Stuart Brown, Tennessee Soccer Club Executive Director: "It's our mission to continue our growth and development as a club, and in doing so, we must remain focused on player development and creating the right environment to foster growth. The Volunteer State League provides Tennessee Soccer Club the opportunity to further develop its relationship with US Club Soccer and its player development initiatives."