US Club Soccer Texas league United Soccer Clubs adds 11 members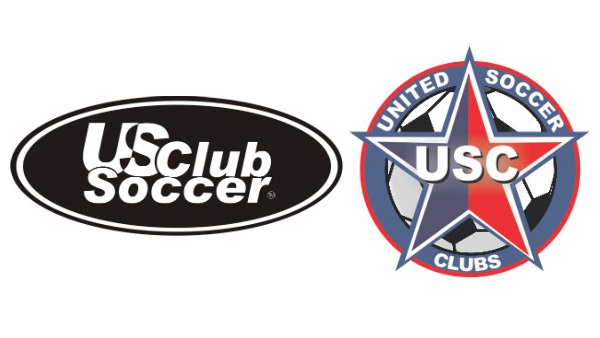 CHARLESTON, S.C. (Via US Club Soccer) – The United Soccer Clubs (USC) has announced substantial expansion by welcoming 11 new clubs just one year after the Texas league's inception.
For the 2016-17 season, these clubs will place their U-13 and U-14 boys and girls teams in the league with additional age groups coming the following year. As a result, the expansion creates defined East (Houston-based) and West (Austin and San Antonio-based) Divisions.
+Read: US Club Soccer launches new Volunteer State League in Tennessee
Members of the West Division are:
| | | |
| --- | --- | --- |
| AHFSH* | FC Thunder* | Lonestar SC |
| Appa Aguilas* | FC Westlake* | Lonestar SC – San Antonio |
| Austin Texans* | Georgetown Force* | One World Soccer* |
| Classics Elite SC | Lions FC* | River City Rangers* |
| Dynamos Juniors Central TX* | Liverpool FC West* | SA United Soccer Club* |
*New member to West Division
One year ago, US Club Soccer announced the launch of USC as a "sweeping new competitive platform, created with input from Directors of Coaching at many of the top clubs in the state."
Now, these additional clubs join the pioneer clubs in a powerful Texas league. Directors of Coaching lead decision-making on operations, competition format and developmental programming, including, but not limited to, Player Development Program (PDP) events, id2 Program scouting and Players First initiatives.
USC features U-11 through U-18 boys and girls age groups with multiple levels of competition, so clubs can place their teams in the appropriate competitive arenas.
At the top level of competition is the NPL's USC Champions League. Like other NPL regional leagues, champions advance to the NPL Finals, where national championships are awarded. USC has also launched spring cup-based competitions with winners qualifying for US Club Soccer's National Cup Finals.
+Read: US Club Soccer announces new Arizona NPL
Participating clubs embrace the philosophies of US Club Soccer – particularly that club leaders should be the driving force in grassroots development – with many of the clubs already participating in other US Club Soccer-sanctioned competitions.
"The commitment to join USC by the new member clubs in the west is a testament to the USC structure," Brian Monaghan, Classics Elite Soccer Academy Director of Coaching, said. "After only one year, it has shown it is the only way forward in the development of players, teams and parents by providing the right environment to play soccer at all levels."
Martin Smith, SA United Soccer Club's Director of Coaching, spoke on behalf of the new member clubs.
"We are all delighted to be able to join the USC West Division for the new fall 2016/spring 2017 season," Smith said. "Over recent weeks, it has become apparent that we all share similar ideas on developing our players and clubs that fit with the USC model and philosophy. The league is run by the clubs' Directors of Coaching and technical staff, meaning that decisions made are geared to improving soccer in our communities. We look forward to being able to provide our players with quality competition, more pathways for player and team development and to be part of a league that creates a positive game day environment."