US Club Soccer casts wider net for id2 scouting with PDP events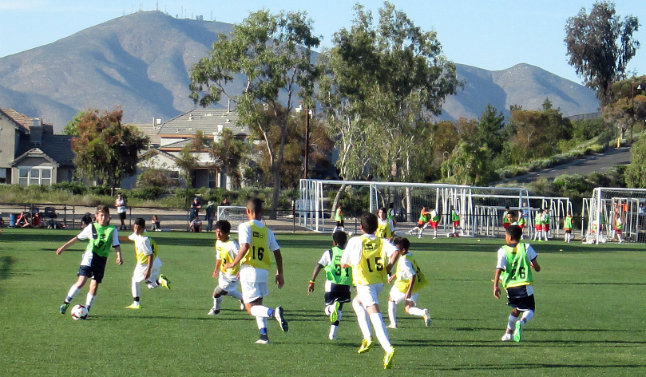 US Club Soccer has announced its fall Player Development Program (PDP) schedule, which will run from October through December 2015. PDP, designed and run by US Club Soccer in order to identify and develop soccer talent on a regional basis, will host 11 events across seven U.S. states.
This year's schedule represents a geographical range spanning from as far west as Hawaii to New England and Florida on the East Coast and offering far more PDP events than in years past. This, US Club Soccer General Manager Leo Garcia explains, is part of a concerted effort to reach more players than ever before.
"The reason behind doing these [PDP events] is that at the league level you can reach out to a broader base of players," Garcia told SoccerWire. "The main difference from other programming out there is that the kids are scouted within their own environment, clubs that are part of an NPL [National Premier League] or one of the US Club Soccer leagues."
+Read: US Club Soccer announces implementation plan for U.S. Soccer initiatives
The PDP events are designed so that the best players in a given region are able to play with and against one another in a competitive training environment.
"We believe that by having the best players within a league or a region play against each other, it leads on to better development as a player," Garcia explained.
Additionally, all of the PDP events have a connection to US Club Soccer's national identification program, id2. This may mean that an id2 staff member is in attendance at a PDP event or it may mean that some PDP players advance to a national id2 event.
According to Garcia, these US Club Soccer identification and development initiatives – from PDP to id2 – evolved out of several key ideas.
First, US Club Soccer wants to identify the best players within a geographical area regardless of their U.S. Soccer affiliation. These players could come from a National Premier League team or a non-NPL club.
Second, US Club Soccer wants to ensure that no player is paying for his or her PDP or id2 training. Everything they receive in training, from uniforms to coaching to lectures, comes free of charge. To do this, US Club Soccer, in partnership with Nike, sponsors all PDP and id2 events across the country.
What, exactly, do these PDP camps lead to?
"The carrot after all the PDPs is our id2 program," said Garcia. "On the boys' side, at the end of the id2 program they do an international trip; last year they went to Argentina. On the girls' side is a training center at Nike's campus in Portland, Oregon."
+Read: SoccerWire Q&A: Kevin Payne on US Club Soccer's new "Players First" program
Garcia also noted that US Club Soccer and its programs are uniquely prepared to implement U.S. Soccer's recent changes to age group classification, which U.S. Soccer says it wants implemented by 2017.
"The PDP, as well as the id2, has been aligned with US Soccer's calendar year mandates for soccer for about ten years now. We do see the change coming," he explained. "Obviously, the mandate is happening as early as 2017. US Club Soccer will be looking to modify that as early as fall of 2016."
Change, it seems, is coming fast, but US Club Soccer appears up to the challenge of adapting to an ever-changing set of rules, regulations, and financial and geographical barriers.