Andreas Touros named Trustee of Eastern New York Youth Soccer Association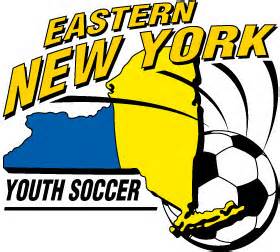 (Via Eastern New York Youth Soccer Association) – The Eastern New York Youth Soccer Association (ENYYSA) has announced that President Richard Christiano has named Andreas Touros as Trustee.
Our new Trustee was born in Paphos, Cyprus in 1956. He played soccer in the streets and then started competing for the Paphos Football Club, playing one year as goalkeeper of the reserve team and then for the Division 1 team at the young age of 15.
"I was so nervous playing two full games and had some other playing time in the Premier Division as a teenager. But it was a great feeling!" Andreas said.
He played for the Cyprus Under-23 National Team until the age of 20, when he received an invitation from Philip Christopher to come to New York to play for the New York Pancyprian Freedoms. In 1979, Andreas was recruited by Dieter Ficken to play goal for LIU but he never received the chance to do so since Dieter then took the coaching position at Columbia University. Andreas, instead, found a great deal of success playing for the new LIU coach, Arnold Ramirez, in the early 1980's, winning the Metropolitan Conference every year, qualifying for the NCAA playoffs and ranking as high as sixth nationally.
He then found success as a coach with many teams. He coached Greek-Americans to the Hellenic-American Soccer League (HASL) title and New York Pancyprian Freedoms to both the HASL title and the Inter-Regional League championship. Five years ago, Andreas plus Peter Lagonikas brought New York Olympiakos back to life, winning the Long Island Soccer Football League (LISFL) Division 3 championship and being promoted to Division 1 in three years time. Andreas was also the HASL All-Star Team coach during the 1990's.
"In 1994, we were the only league playing in a national tournament in Pennsylvania vs. state select teams and we were asked to play the US Under-20 National Team, tying 0-0, and the US Under-23 National Team, winning 2-0," Andreas explained.
He founded Kosmos FC in 1996 with a goal in mind to keep kids off the streets and help them become good citizens and has served as its Director of Coaching since. The objective was to use their talent in soccer as a vehicle to receive an education at good colleges and succeed in life. Kosmos FC, based in Queens and playing in the United States' oldest youth soccer league, the Cosmopolitan Junior Soccer League (CJSL), has won numerous State Cups, most recently the Boys-Under-12 Small-Sided and Boys-Under-19 State Open Cup in 2014, and many of its alumni have played college soccer, including Andreas' three children––Demetrios, Peter and Nikolas––who also competed for Eastern New York's Olympic Development Program (ODP).
Andreas, a 59-year-old Bellerose resident, has volunteered on the CJSL Board of Directors for the past decade, the last three in the role as First Vice President. He co-chairs the City Cup with CJSL President Dimitrie Draguca plus works with the CJSL Select Program and High School Soccer Showcase. This is all in addition to his "real job" as a physical education teacher for the New York City Department of Education.
"I would like to thank the Eastern New York Board of Directors for giving me the opportunity to work together to better soccer in New York," Andreas stated. "We need to start our effort from educating the parents first and make them understand what is best for their child. Parents are the ones who dictate the future of soccer in New York and we need to care about the healthy development of our youth."