US Club Soccer announces implementation plan for U.S. Soccer initiatives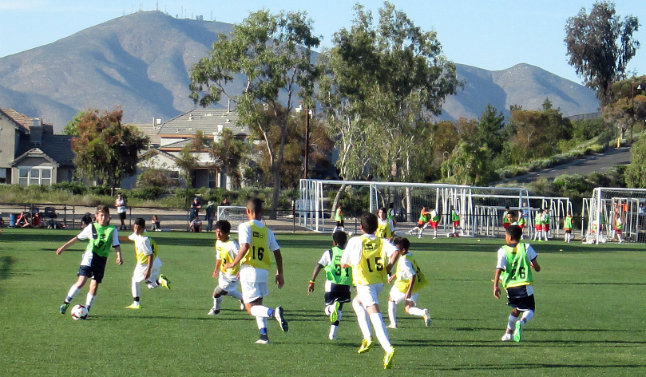 CHARLESTON, S.C. (Via US Club Soccer) – US Club Soccer has announced its implementation plan related to U.S. Soccer mandates for calendar-year competition and small-sided games. US Club Soccer's Board of Directors approved the action late last week in accordance with U.S. Soccer's recent coaching initiatives.
·         US Club Soccer members will be required to transition age grouping of teams from school-year based (Aug. 1 – July 31) to calendar-year based (Jan. 1-Dec. 31) by Aug. 1, 2016.
·        US Club Soccer members will be required to follow the U.S. Soccer mandates related to small-sided games, which also includes changes to field and goal sizes, by Aug. 1, 2017.
If able to do so, members are encouraged to implement these initiatives prior to the mandates coming into full effect.
The new calendar-year format is consistent with international standards and U.S. Soccer youth national team programming. Players will still be allowed to play in an older age group. Small-sided and field size standards are for U-6 through U-12 age groups.
In order to ensure the smoothest and most efficient transition, US Youth Soccer and other youth soccer organizations are also implementing these standards at the same time.
·         Calendar-year age chart, provided by U.S. Soccer
The National Cup XV Finals will accommodate teams constructed both from calendar-year competition (Jan. 1-Dec. 31) and school-year registration (Aug. 1-July 31).
The 2016 NPL Finals will also accommodate both roster structures. Many NPL clubs are already calendar-year based, though.
·         Click here for more information about impacts to upcoming US Club Soccer programming
In addition, all tournaments submitted for US Club Soccer sanctioning that will be played after Aug. 1, 2016 will only be approved if age groups are calendar-year organized.
Player passcards will continue to be issued on an Aug. 1-July 31 competition season.