University of Washington selects Nicole Van Dyke as women's soccer head coach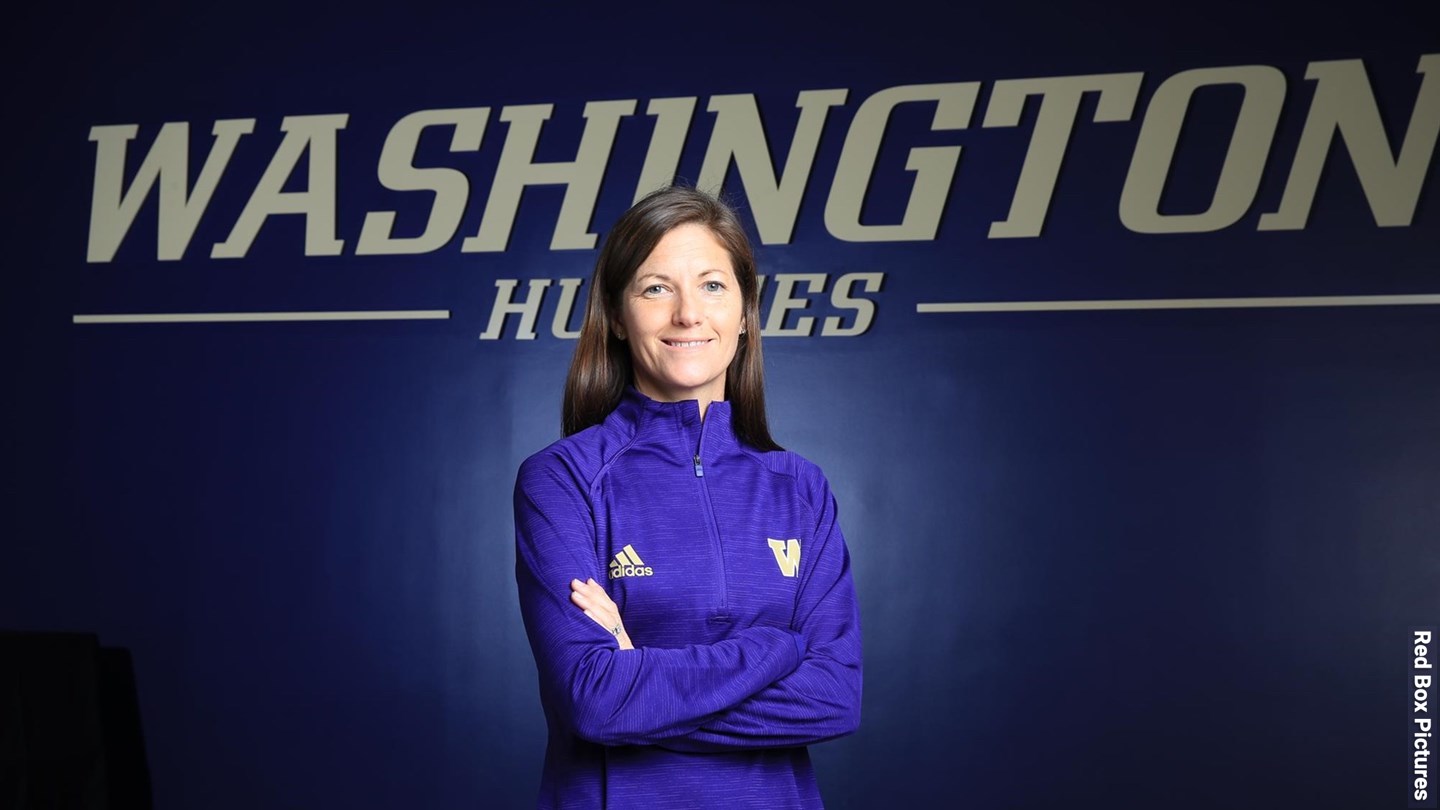 SEATTLE – University of Washington athletic director Jennifer Cohen announced the hiring of Nicole Van Dyke as the Huskies' next head women's soccer coach.
Van Dyke, who becomes the third head coach in program history, spent the last five seasons leading the Ivy League's University of Pennsylvania after a four-year stint at Stanford.
"I couldn't be more excited to welcome Nicole and her husband, Jason, and sons, Rory and Riley, to Montlake," said Cohen. "It was clear that Nicole's alignment with our department core values and passion for leading and developing student-athletes, both on and off the field, was a perfect fit for us. She has strong West Coast ties and a commitment to academic and athletic excellence and I can't wait to see where she takes our women's soccer program."
Outside of her time in Philadelphia, Van Dyke has spent the entirety of her collegiate coaching and playing career in California, most recently serving as the associate head coach at Stanford. Prior to Stanford, she coached at CSU Bakersfield and Cal State Stanislaus. In her 13 years as a head coach at three different schools, Van Dyke has coached 37 all-league selections, as well as eight United Soccer Coaches All-Region honorees.
"It is a true honor to follow Lesle Gallimore and be named the next head women's soccer coach at the University of Washington," said Van Dyke. "UW is an incredible academic and athletic institution and I couldn't be more excited to join Husky Nation."
In five years at Penn, the Quakers went 41-24-15 and won the Ivy League for the fourth time in school history. Penn outscored their opposition by 57 goals and finished in the nation's top 20 in goals against average three times. That included leading the nation in GAA and save percentage in 2018, when Penn recorded 12 shutouts and allowed only five goals all season, a school record. Van Dyke coached the Ivy League's Defender of the Year that season, as well as three All-Ivy League First Team selections and the only Scholar All-American in the league.
During her four years in Palo Alto, three as an assistant and one as associate head coach, Stanford made three College Cup appearances and won the 2011 national championship. Van Dyke helped Stanford earn eight All-American awards, 26 All-Pac-12 selections, and 42 Pac-12 All-Academic honorees.
Van Dyke coached her alma mater of CSU Bakersfield for five years, leading the program during its transition from Division II to Division I. Twice in her five seasons there the women's soccer team earned the Kegley-McCall award for the highest team GPA at the university. The team earned the All-Academic Team Award twice as well.
Van Dyke's head coaching career began at Cal State Stanislaus, which she took over as a 23-year-old and led for three seasons. Stanislaus went 35-19-7 under Van Dyke, advancing to the CCAA championship game in 2005. Van Dyke earned CCAA Coach of the Year honors that year. In her three seasons, Stanislaus recorded double-digit wins every year and outscored the opposition 102-67 overall.
"I want to express extreme gratitude to Director of Athletics Jen Cohen and Senior Associate Athletic Director Shondell Reed for their support and belief in me to lead such a prestigious program," Van Dyke said. "Throughout the process I was thoroughly impressed by the people, the culture and the clear vision of the entire athletics department and I am humbled to become a part of it. "
A native of Palm Desert, Calif., Van Dyke earned her undergraduate and master's degrees at CSU Bakersfield. She holds the career record for points (88), is second all-time in goals (36), and fifth all-time in assists (16) for that program. Van Dyke has played professionally in Sweden for Mallbacken IF and played for the California Gold in the WPSL. She is married to Jason Werner, and together they have two sons, Rory and Riley.