University of Virginia men's soccer schedule announced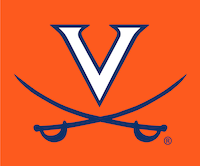 CHARLOTTESVILLE, Va. – The University of Virginia men's soccer program will open its 2019 season at home on August 30 with a matchup against Pacific at Klöckner Stadium. The season opener is part of an 11-game home slate for the seven-time National Champion Cavaliers.
For the second-straight season, Virginia will play a neutral site game at Audi Field in Washington D.C, home of D.C. United. The Cavaliers will clash with defending National Champion Maryland on Monday, Sept. 2 at 7 p.m. Ticket information for the match will be announced at a later date.
The 2019 Atlantic Coast Conference schedule includes home games with NC State (Sept. 20), Louisville (Oct. 4), Pittsburgh (Oct. 18) and North Carolina (Nov. 1). The Cavaliers will travel to Duke (Sept. 13), Notre Dame (Sept. 27), Boston College (Oct. 11) and Virginia Tech (Oct. 25) in league play.
In non-conference action, Virginia will host High Point (Sept. 7), Radford (Sept. 17), Western Michigan (Sept. 23), George Washington (Oct. 1), James Madison (Oct. 15) and Saint Louis (Oct. 22) at Klöckner Stadium.
Fans can get their first glimpse of the 2019 squad in a trio of home exhibition matches. The Cavaliers will host Siena (Aug. 17), Villanova (Aug. 20) and Drexel (Aug. 24) in Charlottesville. Admission to all three exhibitions is free.
Storylines
Virginia will travel to Notre Dame for the third-straight season. The two programs have squared off twice in each of the last two seasons including last year in the Third Round of the NCAA Tournament, a 1-0 overtime win by the Irish in South Bend.
Virginia will take on against Saint Louis for the first time since 2004. The Billikens have an NCAA-best, 10 National Championships to their credit. Virginia's seven NCAA titles, trail only Saint Louis and Indiana (8) all-time.
Last season Virginia and Maryland restored an old ACC rivalry by playing the first collegiate soccer game at the new Audi field. The two teams will once again play on Labor Day at one of the newest facilities in the MLS. The Cavaliers and the Terps played to a 0-0 draw in the inaugural Battle of the District.
By the Numbers
16 Regular season games (11 home, four away, one neutral)
10 Participants in 2019 NCAA Tournament (Pacific, Maryland, High Point, Duke, NC State, Notre Dame, Louisville, James Madison, Virginia Tech, North Carolina)
7 Teams in the final 2019 United Soccer Coaches National Rankings – (No. 1 Maryland, No. 8 Notre Dame, No. 10 James Madison, No. 11 Duke, No. 14 North Carolina, No. 16 Louisville, No. 17 Virginia Tech)
THE ACC NETWORK
The new ACC Network will debut on Aug. 22. A total of two UVA men's soccer matches have been announced for broadcast on ACCN. Virginia will announce additional coverage for its fall Olympic sports on the ACC Network Extra (ACCNE), the network's online digital platform at a later date.  Fans interested in learning more about ACCN can visit www.GetACCN.com.  Fans whose provider is not currently scheduled to carry the ACCN are encouraged to contact their provider by phone, email or through social media and request carriage of the network.
2019 Virginia Men's Soccer Schedule
| | | |
| --- | --- | --- |
| 8/17/19 | Siena (Exh.) | 7 p.m. |
| 8/20/19 | Villanova (Exh.) | 7 p.m. |
| 8/24/19 | Drexel (Exh.) | 7 p.m. |
| 8/30/19 | Pacific | 8 p.m. |
| 9/2/19 | vs. Maryland (Audi Field) | 7 p.m. |
| 9/7/19 | High Point | 7 p.m. |
| 9/13/19 | at Duke* (ESPNU) | 6 p.m. |
| 9/17/19 | Radford | 7 p.m. |
| 9/20/19 | NC State* | 7 p.m. |
| 9/23/19 | Western Michigan (ACCN) | 7 p.m. |
| 9/27/19 | at Notre Dame* | 7 p.m. |
| 10/1/19 | George Washington | 7 p.m. |
| 10/4/19 | Louisville* | 7 p.m. |
| 10/11/19 | at Boston College* | 7 p.m. |
| 10/15/19 | James Madison (ACCN) | 7 p.m. |
| 10/18/19 | Pittsburgh* | 7 p.m. |
| 10/22/19 | Saint Louis | 7 p.m. |
| 10/25/19 | at Virginia Tech* | 7 p.m. |
| 11/1/19 | North Carolina* | 7 p.m. |