University of Tennessee announces 15-player recruiting class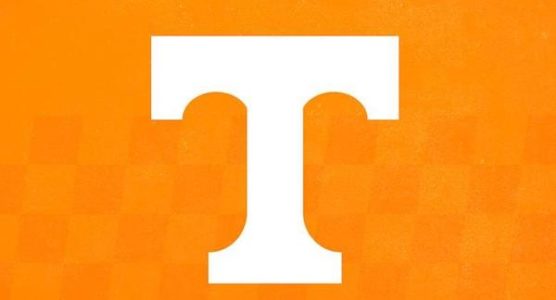 KNOXVILLE, Tenn. – University of Tennessee soccer head coach Brian Pensky has announced the addition of 15 signees for program's 2019 recruiting class.
The group features 13 true freshmen with highly decorated prep careers, in addition to two all-conference transfer standouts from NCAA Division I programs.
In a recruiting ranking recently released by TopDrawerSoccer.com, Tennessee's 2019 signing class was rated No. 6 in the country and first in the SEC. The class features several high school All-Americans, state champions and all-state performers, as well as players with experience on the international youth circuit.
"We can't wait for these kids to get to campus," Pensky said. "It's a group that blends technique, brains, and athleticism. We have several All-Americans, a Gatorade Player of the Year, and a few with extensive national team experience – so it's a relatively decorated group. There is also some very important experience within the bunch, with the two transfers we have added. There is no substitute for experience in college athletics, and having graduated a good group of older players last year, it's a real plus to be adding some kids who have been around the block so to speak."
Coming off a historic 2018 campaign which saw the Vols make a run to the NCAA Quarterfinals and finish the season as a consensus top-10 program, Tennessee returns just 34 percent of its offensive output from a year ago. Pensky and his staff have addressed this with the addition of 11 forwards and midfielders that have a plethora of experience in front of goal.
The Vols also add a trio of defenders to their back line, which forced a program-record 12 shutouts and surrendered just 15 goals during the marquee 2018 season. Two rookie goalkeepers round out the 2019 signing class for Tennessee, looking to help replace the void left behind by Shae Yanez – who set Lady Vol single-season records for the highest save percentage (.856) and lowest goals-against average (0.66) as a senior last year.
A full breakdown of Tennessee's 15 newest signees can be viewed below. For the most up-to-date information on Tennessee soccer, follow @Vol_Soccer on Twitter.
Michelle Alozie
Apple Valley, Calif.
Granite Hills HS / Yale University
Gr. / Forward / 5-6
Notables:
Graduate transfer from Yale University, where she was named Ivy League Offensive Player of the Year in 2017
In three seasons with the Bulldogs, tallied 19 goals and 13 assists across 49 matches played
Attended Granite Hills HS in El Cajon, Calif. where she was a three-time all-conference performer (2012, 13, 15)
In high school, set program records with seven goals in one game and 44 goals in a single season
Also ran track for Granite Hills, breaking school records in the 100m and 200m dashes
Played club soccer for Legends FC, capturing a national title in 2012
Alozie: "I chose the University of Tennessee because I wanted to attend a place that takes so much pride in athletics, specifically in soccer. The coaching staff and players show passion and love for the sport; their enthusiasm and excitement was too contagious to not want to be a part of."
Isabella Cook
Elmhurst, Ill.
York HS
Fr. / Midfielder / 5-3
Notables:
U-19 U.S. national pool midfielder from Elmhurst, Ill. – just 18 miles outside of Chicago
Scored the game-winning goal in a 1-0 victory against China at the U-20 Nike Friendlies in December 2018
Invitee to the U.S. U-19 Women's National Team training camp in the Netherlands (November 2018)
Ranked as the No. 24 midfielder, No. 49 player overall on the IMG Academy 150 for the Class of 2019
Ranked by IMG Academy as the No. 1 midfielder in her age group in the Midwest
Played club soccer for Eclipse Elite ECNL SC and was a 2017 id2 National Training Camp Invitee
Cook: "I chose the University of Tennessee because of their great coaching staff and recent success on the field. My goal is to play high level soccer and help my team reach the NCAA finals."
Hadley Cytron
Creve Coeur, Mo.
Ladue Horton Watkins HS
Fr. / Midfielder/Forward / 5-8
Notables:
Joined WPSL Fire & Ice soccer club in 2018 following her junior season, the first high-school aged player to earn a spot on the roster
Ranked as the No. 25 forward, No. 79 player overall on the IMG Academy 150 for the Class of 2019
2018 ECNL Integrated National Training Camp Selection
2017 ECNL/id2 National Training Camp Selection
Named All-Region Offensive Player of the Year and Conference Player of the Year for her high school team in 2017
Earned First Team All-State, First Team All-Region and First Team All-Conference honors in 2017
Cytron: "The University of Tennessee is the perfect fit for me because of its outstanding academics and incredible soccer program!"
Claudia Dipasupil
Upper Saddle River, N.J.
Northern Highlands Regional HS
Fr. / Midfielder/Forward / 5-4
Notables:
Two-time United Soccer Coaches High School All-American
Selected to play in the 2018 TopDrawerSoccer High School All-America Game
Totaled 43 goals and 40 assists during her high school career, leading NHRHS to four-consecutive league titles, four-consecutive Bergen County titles, four-consecutive state sectional titles and two New Jersey state titles
Selected by the United Soccer Coaches as the N.J. High School Player of the Year in 2018
As a senior captain, assisted game-winning goals in the Bergen County Tournament final, sectional final, state semifinal and state final matches
The Highlanders were ranked No. 1 in Bergen County, No. 1 in New Jersey and received a national ranking during Dipasupil's tenure
Two-time Big North Conference Player of the Year, two-time all-state performer
Three-time First Team All-League selection, three-time First Team All-County
Honor roll student as a sophomore, junior and senior at NHRHS, also a member of the Class Council with experience volunteering for Highland Cares and Relay for Life
Dipasupil: "I chose to attend the University of Tennessee for its sense of family and tradition. Also, the resources available to student-athletes are extraordinary. The city and campus felt like home the minute I arrived."
Alicia Donley
Pickerington, Ohio
Pickerington North HS
Fr. / Forward / 5-10
Notables:
Mid-year enrollee, began training with the Vols in the spring of 2019
Selected to play in the 2018 TopDrawerSoccer High School All-America Game
Two-time United Soccer Coaches High School All-American
Three-time First Team All-State for Pickerington North High School (2015, 17, 18)
Back-to-back Central District and OCC Ohio Division Player of the Year (2017-18)
Scored 67 goals in three years for her high school team
Played club soccer for Ohio Premier ECNL, finishing as the national runner-up in 2018 and making the quarterfinals in 2017
Also lettered in swimming and track at PNHS, capturing two state titles in the 2×200 freestyle relay as well as a state championship in the 4x400m relay
Donley: "The University of Tennessee gave me the best opportunity to further my athletic and academic career."
Anna Quinn French
Franklin, Tenn.
Battle Ground Academy
Fr. / Goalkeeper / 5-6
Notables:
Earned All-District, All-Region and All-State honors in back-to-back seasons as a junior and senior at Battle Ground Academy
Totaled 170 saves and 18 shutouts across her final two seasons of high school soccer
Captured a state championship with Nashville United SC in 2019
Younger sister of Tennessee defender Wrenne French
French: "After years of visiting my brother and eventually watching my sister play here in the fall, I grew really fond of the University of Tennessee and Knoxville – to a point that I couldn't see myself going anywhere else."
Mackenzie George
Lincoln, Calif.
Woodcreek HS / Cal Poly
So. / Forward / 5-4
Notables:
Transfer forward from Cal Poly, where she was named Big West Freshman of the Year in 2018
Attended Woodcreek High School in Roseville, California, earning First Team All-League honors all three years, leading the league in scoring twice and earning League MVP honors her junior season
Scored three hat tricks for her club team Placer United – helping lead the squad to a Surf Cup title and Davis Legacy championship
U.S. WNT U-19 National Team training camp invitee in 2018
George: "I was looking for a school and a team that took soccer seriously and competitively. I want an adventure and a challenge. I visited Tennessee and I loved the atmosphere and what I saw from the team. There was determination, dedication and intensity. Yet the teammates were also genuine and more welcoming than I could've imagined. They all made it nearly impossible to not accept the chance to play there."
Bridie Herman
Springboro, Ohio
Springboro HS
Fr. / Defender / 5-8
Notables:
Mid-year enrollee, began training with the Vols in the spring of 2019
Named to U-16 Best XI at the 2017 ECNL Playoffs as part of Ohio Elite
Led Springboro High School to a 67-10-9 record over four seasons, including a runner-up finish at the state championship in 2016
Earned first team All-State honors as a senior, in addition to being named West Division Athlete of the Year
Two-time All-GWOC performer and First Team All-Conference as a junior and senior
Recognized as a scholar-athlete all four years of high school
Herman: "I chose the University of Tennessee because I loved the coaches, players and beautiful campus."
Tara Katz
Montgomery, Ala.
Montgomery Academy
Fr. / Midfielder / 5-2
Notables:
2018-19 Gatorade Player of the Year in Alabama
Ranked as the No. 10 player overall in the South Region by TopDrawerSoccer
Four-time A-AAA State Champion center attacking midfielder from Montgomery, Ala.
Named State Tournament MVP in 2016, 18 and 19
Scored 225 goals in four years of high school soccer, earning All-Metro Player of the Year recognition twice in 2017-18
Competed in an international tournament in Costa Rica, representing Region III
Also played basketball and ran cross country and track for Montgomery Academy
Individual state champion in cross country in 2016, coming out of high school with a 5K PR of 18:46
Katz: "I loved the campus and have always loved the state of Tennessee, including its nature and scenery. I also loved the entire coaching staff and really enjoyed the team and facilities."
Colleen McIlvenna
Cincinnati, Ohio
The Summit Country Day School
Fr. / Forward/Midfielder / 5-8
Notables:
2018 United Soccer Coaches First Team High School All-American
Selected to play in the 2018 TopDrawerSoccer High School All-America Game, named to Best XI afterwards
Recipient of the Maurice "Bud" O'Connor Memorial Award – designated for athletes who exemplify the attributes of excellence, dedication and Christian leadership
School record holder in games played (87), goals (71), points (181) and game-winning goals (23)
Scored the game-winning goal in the state championship match as a junior in 2017
Enjoyed a standout track career at SCDS, setting school records in the 100m dash (12.4), 200m dash (25.3) and 4x100m relay as the anchor leg
Four-time league champion on the track in the 100m, 200m, 4x400m relay and high jump
McIlvenna: "I chose the University of Tennessee because of the feeling of home I got when I stepped on campus. The school offers a perfect balance between academics and athletics."
Maria Nelson
Medina, Ohio
Medina HS
Fr. / Defender/Midfield/Forward / 5-6
Notables:
2018 Division I Player of the Year for the state of Ohio
2018 United Soccer Coaches High School All-American
Ranked as the No. 18 defender, No. 90 player overall on the IMG Academy 150 for the Class of 2019
Totaled 22 goals and 18 assists her senior season, breaking a school record for assists that had stood since 1988
Played club soccer with the Cleveland Internationals, capturing two State Cup championships and one runner-up finish
Three-time State Cup MVP for her club squad
Nelson: "I chose to attend the University of Tennessee because the school and athletic facilities are incredible. I really like the players, coaches and their style of play."
Sonia Ouchene Salón
Paterna, Valencia, Spain
Hector Berlioz HS
Fr. / Midfielder / 5-2
Notables:
U-19 French international midfielder, hailing from Paterna, Valencia, Spain
Competed for France at the Nike Friendlies in December 2018, scoring the opening goal in the final as the Les Bleuettes defeated China 3-1 for the tournament title
Scored a pair of goals as France hosted the 2019 Sud Ladies Cup, placing third out of six U-19 confederations in the tournament
Won her club team's league championship in 2019
Ouchene Salón: "The University of Tennessee is one of the best in the country. The have a very good level in soccer. The academic level is very high, too."
Lindsey Romig
Midlothian, Va.
IMG Academy
Fr. / Goalkeeper / 6-0
Notables:
Mid-year enrollee, began training with the Vols in the spring of 2019
Ranked as the No. 4 goalkeeper, No. 54 player overall on the IMG Academy 150 for the Class of 2019
Represented the United States in the 2018 FIFA U-17 Women's World Cup in Uruguay
Member of the U.S. Youth National Team from U-15 to U-17
Played club soccer for Richmond United, going 14-4-2 during the ECNL regular season in 2018
Romig: "I chose to attend the University of Tennessee because I loved the coaching staff and the chemistry of the team. The school gave me a wonderful feel and I loved the SEC culture!"
Jaida Thomas
Irving, Texas
Bishop Lynch HS
Fr. / Forward / 5-7
Notables:
First signee to submit her NLI for Tennessee's 2019 recruiting class
TAPPS 6A Athlete of Year
Scored the game-winning goal with four minutes remaining in the championship match to secure the first state title for Bishop Lynch HS since 2015
2018 First Team All-State, First Team All-District, TAPPS All-Tournament Team, District MVP
Ranked as the No. 11 forward, No. 44 player overall on the IMG Academy 150 for the Class of 2019
Four-year letter winner in basketball, earning First Team All-State accolades as a senior and helping her high school team capture a state championship as a sophomore
Thomas: "The University of Tennessee feels like home, and the school gives off such an awesome vibe. The people there are especially sincere."
Giselle Washington
Brookhaven, Ga.
Chamblee Charter High School
Fr. / Midfielder/Defender / 5-10
Notables:
Teammate of former Vol Bunny Shaw on the Jamaican National Team, helping the Reggae Girlz qualify for the country's first-ever Women's World Cup
Scored four goals during the CONCACAF World Cup qualifying stage, including a brace in Jamaica's 13-0 rout over Guadeloupe
Ranked as the No. 8 midfielder, No. 24 player overall on the IMG Academy 150 for the Class of 2019
Member of the National Honor Society at Chamblee Charter HS from sophomore through senior year
Played club soccer for Concorde Fire, leading the squad to a 17-3-2 record during the 2017 ECNL regular season
Washington: "I chose to attend the University of Tennessee because I fell in love with the coaches, players, campus, and family feel that the school offered. Everyone seemed like they were genuinely happy and enjoying themselves there. I cannot wait to be a part of the family and be a Tennessee Vol!"