James Madison women's soccer signs 16 players for 2019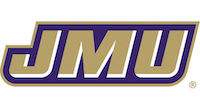 HARRISONBURG, Va. – The James Madison University women's soccer team has signed 16 players to National Letters of Intent to join the Dukes for the 2019 campaign, as announced by Head Coach Joshua Walters, Sr. on Friday morning.
JMU continued to find success in the region, pulling six signees from inside Virginia, but expanded its international pull, with seven of the 16 newcomers hailing from outside the United States.
The Dukes return all but one starter from 2018, when they completed a massive midseason turnaround to win the CAA regular season title at 11-8-1 while reaching the CAA finals for the third time in six years.
The 16 newcomers will join five All-CAA selections–including First Team picks Haley Crawford and Ginger Deel–who all return for JMU in 2019, the second season under Walters, the reigning CAA Coach of the Year.
Katharina Härle
5-3 | Midfielder/Defender | Wuppertal, Germany
Carl-Duisberg-Gymnasium
Career Highlights: Played with VFL Bochum II in the German Bundesliga system…Built through the youth system with Bayer Leverkusen…Made debut in Germany's third-highest league at the age of 16.
Coach Walters' Take: "Katharina is a very tough midfielder who makes excellent, quick decisions in possession. She has outstanding vision and can see passes at multiple different ranges."
Melissa Hoffheins
5-6 | Goalkeeper | Leesburg, Va.
Loudoun County HS | NC State | McLean ECNL
Career Highlights: Played at NC State in 2018…Went undefeated at eight consecutive tournaments with McLean ECNL…Invited to Region I Olympic Developmental Program camp in 2013-14 and USYS National ODP camp in 2015…Helped lead Loudoun County to a 58-5-3 record, including two state championships, two regional titles and three conference championships.
Coach Walters' Take: "Melissa is a strong, shot-stopping goalkeeper who loves to be the first line of attack with her feet. She comes to us with experience in the ACC and having played alongside both Lizzy Lazzaroand Hannah McShea in high school."
Ellie Johnson
5-7 | Midfielder | Wyckoff, N.J.
Ramapo Regional HS | New York City FC
Career Highlights: Starred in the New York City FC developmental system, scoring 13 goals across 51 games…Made an impact in just two years at Ramapo Regional, helping lead the Raiders to a state championship as a freshman…Member of National Honors Society and Spanish Honors Society.
Coach Walters' Take: "Ellie is a very athletic central midfielder who can strike a ball over distance and always looks to play box to box. She brings great experience playing for one of New York's strongest club teams."
Kate Johnston
5-7 | Defender | Richmond, Va.
Collegiate School | Richmond United
Career Highlights: Starred under Aaron Brunner with Richmond United…Four-year letterwinner at Collegiate…Named the VISAA State Player of the Year as a senior, when she led Collegiate to the VISAA Division I State Championship…Three-time VISAA First Team All-State selection.
Coach Walters' Take: "Kate is the kind of calm, consistent central defender that we are looking for. She will immediately add depth to our backline and has strong experience with a great Richmond United club."
Alexandra Maria Blom
5-9 | Goalkeeper | Degerfors, Sweden
Möckelngymnasiet | Rävåsens IK
Career Highlights: Called into Swedish National Team camps from 2016-2018…Starred at Möckelngymnasiet in Degerfors until 2018…Joined Rävåsens IK in 2015, playing with the club until this spring.
Coach Walters' Take: "Alexandra has a great frame for goalkeeping and has extremely high-level distribution from her position. She brings Swedish Youth National Team experience to our program and will quickly challenge for the top spot among our goalkeeper ranks."
Suwaibatu Mohammed
5-3 | Forward | Millbrook, N.Y.
Millbrook School | LaGrange Soccer Club
Career Highlights: Native of Ghana and member of Right to Dream Academy from 2013-15…2018 ENY State Cup Finalist with LaGrange SC…2018 Ramapo Valley Showcase and 2018 EDP Spring Showcase championships…2017 Denmark Cup No. 1 Tournament Champion.
Coach Walters' Take: "Suwaibatu is a creative 1v1 attacking player who cuts extremely quickly and is willing to work hard on both sides of the ball. We're very excited for her to be the first female to come to the United States from Ghana through the highly-touted Right to Dream program."
Brittany Munson
5-3 | Midfielder/Defender | Merrick, N.Y.
Sanford H. Calhoun HS | Fury GDA
Career Highlights: First Team All-State and Conference Player of the Year as a senior at Sanford H. Calhoun…Starred for both Fury GDA and HBC Impact…Three-time recipient of All-State award…Member of National Honors Society, Math Honors Society and Spanish Honors Society.
Coach Walters' Take: "Brittany is a lockdown 1-on-1 defender with a high motor and the ability to play across any of the three lines: defense, midfield and forward. She also plays for a strong Albertson Fury club under current NWSL head coach Paul Riley."
Lidia Nduka
5-3 | Forward | Mönchengladbach, Germany
Gymnasium Rheindahlen | Borussia Moenchengladbach
Career Highlights: Member of U17 German Bundesliga, the highest youth league in Germany…Played with Borussia Moenchengladbach system in women's league…2019 Down-Rhine Cup champion, qualifying for German National Championship with 1.fc Moenchengladbach.
Coach Walters' Take: "Lidia is a forward with a lot of pace who has an ability for getting in behind defenses and creating dangerous chances. She comes to us after playing in several divisions of the Bundesliga and will have options to play nationally for both Germany or Nigeria as a dual citizen."
Natalie Nettemeyer
5-8 | Forward/Midfielder | Glen Allen, Va.
Deep Run HS | Richmond Kickers
Career Highlights: Second Team All-State and Second Team All-Richmond Metro as a junior at Deep Run…Led the Wildcats to state semifinals in 2018…Member of National Honors Society.
Coach Walters' Take: "Natalie is a tall attacking player, who loves to get on the ball and score goals or to set her teammates up behind the defense. We were excited to see her earn admission to the Honors College here at JMU and she has the rare experience of having played for the Richmond Kickers boys' team."
Mia Pham
5-1 | Midfielder | Chantilly, Va.
Chantilly HS | McLean ECNL
Career Highlights: Four-time selection to All-Concord Conference teams at Chantilly…Second Team All-6A Region this spring as a senior…Captained Chantilly to Concord District Championship as a senior.
Coach Walters' Take: "Mia comes to us as a dynamic two-footed midfielder who values the ball and is selfless in the center of the field. She brings excellent experience playing on a nationally-competitive McClean club team."
Iris Rabot
5-4 | Midfielder/Defender | Lyon, France
Lycée Robert Doisneau | University of Northwestern Ohio
Career Highlights: Named NAIA Honorable Mention All-American as a freshman at UNOH…Named WHAC Newcomer of the Year and First Team All-WHAC after racking up 14 goals and 11 assists in her inaugural collegiate season…2018 NAIA All-Mideast Region Second Team…Earned a spot on the Dean's List.
Coach Walters' Take: "Iris brings a very high soccer IQ to JMU. She's versatile and can play either in the midfield or in the back. Iris was also part of one of the best girls youth academies in the world at Lyon before excelling at UNOH."
Amanda Sevcsisin
5-8 | Midfielder/Defender | Simi Valley, Calif.
Royal HS | Eagles DA
Career Highlights: Captained Royal to an undefeated campaign and league title as a junior…Named First Team All-Coastal Canyon League as a junior in 2018…Trained with Eagles Development Academy as a senior…Member of National Honors Society and valedictorian.
Coach Walters' Take: "Amanda is a free kick specialist from Southern California who is comfortable on the ball from both midfield and defender positions."
Annie Sorando
5-4 | Midfielder | Ashburn, Va.
Briar Woods HS | Charlotte | McLean ECNL
Career Highlights: Played in 17 matches as a freshman at Charlotte, starting 14 and tallying a goal and an assist on the year…Named to the 5A All-State First Team as a senior at Briar Woods…Racked up 18 assists and six goals as a senior, leading Briar Woods to the 2018 state championship.
Coach Walters' Take: "Annie is a great addition to our midfield with fantastic quality on the ball. She joined us back in January and made an instant impact. Before college, she played for a very good McLean club and scored loads of goals for them. We hope to get her in advanced positions around the goal to create quality goal-scoring chances."
Alyssa White
5-5 | Midfielder | Ashburn, Va.
Stone Bridge HS
Career Highlights: Has led Stone Bridge to district and regional championships as a senior…Named Second Team All-State and Washington Post All-Met Honorable Mention as a junior…Three-time selection to ODP State Team…Travelled to Spain and France as an ODP International Travel Selection.
Coach Walters' Take: "Alyssa is a feisty attacking midfielder who has an eye for the final ball and can be extremely unpredictable to defenders. She also comes to us from Loudon County where she played alongside Lizzy Lazzaro and Hannah McShea.
Ebony Wiseman
5-3 | Midfielder/Forward | King's Lynn, England
College of West Anglia | Eastern Florida State College
Career Highlights: Played and started 19 matches in two years at EFSC, racking up an eye-popping 13 goals and 15 assists…Led EFSC to national semifinals, earning a spot on the NJCAA Division I All-Tournament Team…Selected to the England U15-U17 team training camp.
Coach Walters' Take: "Ebony is another attacking midfielder with a lot of creativity who is very good on the dribble and in tight spaces. She brings an immediate offensive punch to our lineup."
Julia Wolfe
5-6 | Defender/Midfielder | Sweden
Career Highlights: Starred with Borgeby BK in Sweden…Helped lead Borgeby to 2017 Gothia Cup, scoring the game-winning goal in the finals.
Coach Walters' Take: "Julia is a central defender with very strong passing range. She has the vision to connect the game from the backline and great experience as a Swedish youth national team player."