Eastern Kentucky women's soccer reveals 2019 recruiting class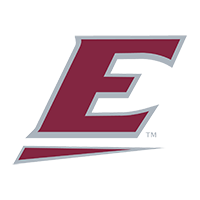 RICHMOND, Ky. – The Eastern Kentucky University soccer team has signed seven student-athletes in the class of 2019, first-year head coach Matt Cosinuke announced.
Five of the signees – Audrey Anderson, MJ Anest, Sidney Kemp, Maddy Lemery and Abigail Proctor – signed in the fall. Cosinuke added two more signees – Rylie Jucker and Ali Kirk – this spring.
"We are excited to get the chance to work with this group of young women," Cosinuke said. "They will add depth, athleticism and talent to our existing family. We've been lucky enough to have watched these girls on the recruiting trail the past few years, so we have a good grasp on who they are as players. It will take time to build strong relationships off the field, but there is no better time for that than the grind of a season. We are looking forward to their arrival."
Audrey Anderson
Anderson is a forward out of Somerset High School in Somerset, Kentucky. She is the Briar Jumpers' all-time leading goal scorer. As a freshman in 2015, she was the leading goal scorer in the state of Kentucky. Since then, she has been named second team All-State (2018) and honorable mention All-State (2017).
Anderson won a Kentucky State Cup Championship in 2017 while playing for Lexington F.C.
MJ Anest
Anest is a midfielder out of Lake Mary, Florida, where she was a four-year starter at Lake Mary High School.
Anest had great success playing for Florida Krush U18 ECNL. She was a Jefferson Cup champion, FESA Cup champion and back-to-back Disney Qualifier champion with the club. She also made the FKK All-Star team and played international friendlies against the Jamaican National Team and U21 Costa Rican National Team.
Rylie Jucker
Jucker is a defender out of Lake Brantley High School in Lake Mary, Florida. She was a two-time team MVP and a team captain her senior year at Lake Brantley.
Jucker plays with Orlando City ECNL. She has participated in the Orland City Development Academy as well as numerous U.S. National Team training camps.
Jucker was also an all-conference cross country runner in high school.
Sidney Kemp
Kemp is a forward out of Centerville High School in Ohio. She was the Elks' leading scorer in 2017 and 2018. As a senior in 2018, Kemp was named first team All-Greater Western Ohio Conference (GWOC) and to the GWOC South All-Star Team.
She plays club soccer with Ohio Galaxies F.C.
Ali Kirk
Kirk is a midfielder out of Milford High School in Cincinnati. As a senior in 2018-19, she was voted first team all-conference and second team Cincinnati Enquirer All-City. She was also named to the All-Southwest Ohio team.
Kirk plays club soccer with Ohio Elite Academy.
She graduated fourth in her class and was named academic all-state as a senior.
Maddy Lemery
Lemery was a high school teammate of Anest at Lake Mary High School in Lake Mary, Florida. Like Anest, she was a four-year varsity player for the Rams.
Lemery plays club soccer for Orlando City. She was the second-leading goal scorer in ECNL play this past season.
Abigail Proctor
Proctor is a midfielder out of Bethlehem High School in Bardstown, Kentucky. A two-time first team All-State selection and the reigning 5thRegion Player of the Year, Proctor helped lead Bethlehem to four consecutive district and region title during her career, as well as the All-A Classic Championship.
She scored 127 goals and recorded 68 assists during her time as a Banshee.
Proctor plays club soccer with the Kentucky Fire Juniors.
2019 Signing Class Capsules
Audrey Anderson
Forward
Somerset, Kentucky
Somerset High School
Club Team: Lexington F.C.
MJ Anest
Midfielder
Lake Mary, Florida
Lake Mary High School
Club Team: Florida Krush U18
Rylie Jucker
Defender
Lake Mary, Florida
Lake Brantley High School
Club Team: Orlando City
Sidney Kemp
Forward
Centerville, Ohio
Centerville High School
Club Team: Ohio Galaxies F.C.
Ali Kirk
Midfielder
Cincinnati, Ohio
Milford High School
Club Team: Ohio Elite
Maddy Lemery
Forward
Lake Mary, Florida
Lake Mary High School
Club Team: Orlando City
Abigail Proctor
Midfielder
Bardstown, Kentucky
Bethlehem High School
Club Team: Kentucky Fire Juniors