University of South Florida men's soccer inks pair of 2020 recruits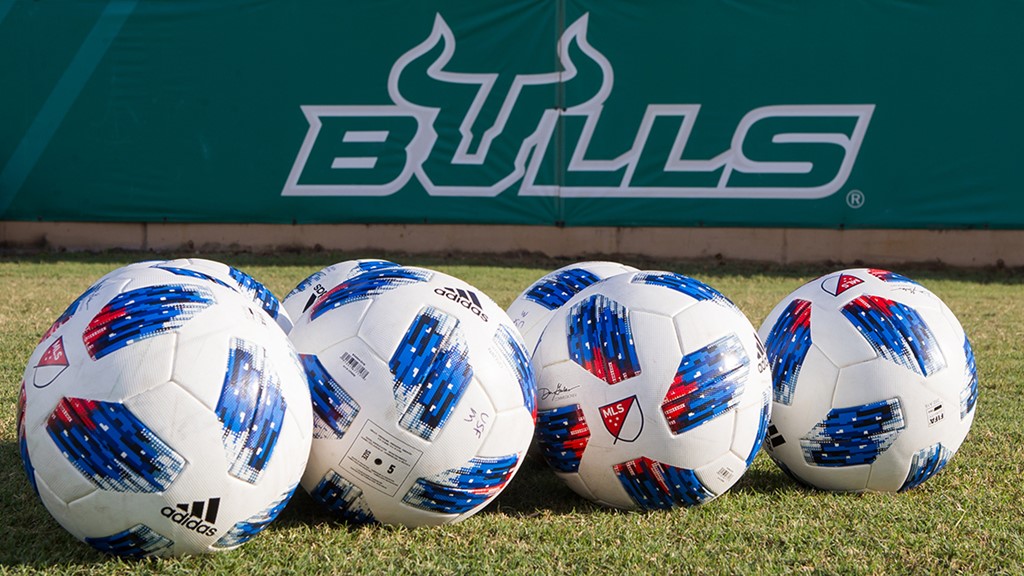 TAMPA – University of South Florida head men's soccer coach Bob Butehorn has announced the signing of two student-athletes, Jeffrey "JT" Copper (Tampa, Fla.) and Brian Schaefer (Atlantic Beach, Fla.), who inked National Letters of Intent during the recent signing period.
"Our goal each and every season is to sign the best talent out of the state of Florida and, specifically, the Tampa Bay area," said Butehorn. "I think with the signing of JT and Brian we have definitely accomplished that goal. We look forward to them joining our program."
Copper, a winger, attends Berkeley Prep in Tampa, where he played one year of scholastic soccer for the Buccaneers, and in that one season was named the 2017 Hillsborough County Player of the Year by the Tampa Bay Times. Copper helped Berkeley Prep win a district title and reach the Class 2A state championship game, while finishing the season with a team-leading 23 goals and 15 assists. His biggest goal came in a 1-0 win over Miami LaSalle in the state semifinals.
Copper plays his club soccer with the Clearwater Chargers Development Academy. He was named to the U.S. Development Academy Eastern Conference Best XI and earned the 2017 Golden Ball Award at the U.S. Youth Soccer Nationals. He also helped guide the Chargers to the three U.S. Youth Soccer Florida State Championships in four years (2014, 2015, 2017) and to the U.S. Youth Soccer Region 3 title and National Championship in 2018. For his efforts, Copper was called up to U.S. Soccer U18 National Team camp in June 2018.
Schaefer, a midfielder, attends Fletcher High School in Atlantic Beach, Fla., where he earned a host of honors while playing for the Senators. In 2018, Schaefer was named First Team All-City by the Florida Times Union in addition to the All-First Coast team. He also was a First Team All-Gateway Conference selection and voted the Fletcher boys soccer most valuable player. He helped guide the Senators to the FHSAA Class 4A state championship match.
Schaefer plays his club soccer for the Jacksonville Armada, where he earned 20 starts in 23 matches played, and scoring two goals during the 2018-19 season.
This season, USF posted an 11-7-1 record that included a win over No. 5 Louisville and advanced to its 21st NCAA Tournament appearance.