College of Charleston announces alumnus Keith Wiggans as head men's soccer coach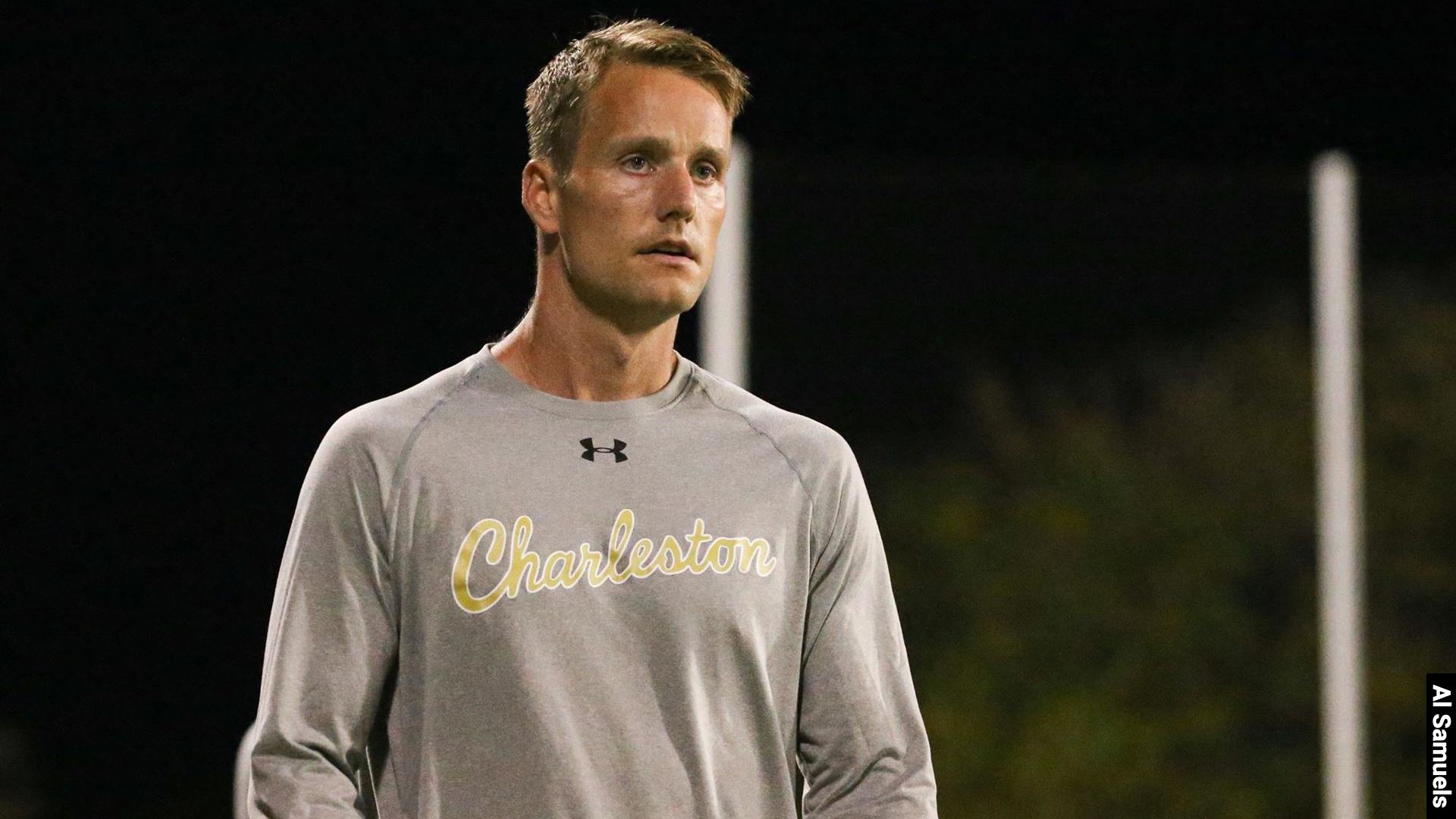 CHARLESTON, S.C. – College of Charleston alumnus Keith Wiggans ('04) has been promoted to Head Men's Soccer Coach as announced by Director of Athletics Matt Roberts on Monday.
Wiggans recently completed his 11th season with the Cougars and his second as Associate Head Coach serving under his college coach and the program's all-time winningest coach, Ralph Lundy, who retired this fall.
"We are excited about the future of our men's soccer program under Keith's leadership," Roberts said. "He shares our vision and passion to compete for and win championships. Keith is dedicated to providing a first-class experience for current and future student-athletes. I look forward to supporting him as we work toward returning Cougar Soccer back among the nation's elite college programs."
Wiggans previously spent nine years as an assistant coach leading CofC to its fifth all-time NCAA Tournament appearance and Southern Conference Championship title in 2010.
Forty-one players have been named all-conference or an all-rookie team member during his time with the Cougars. In 2017, he coached Colonial Athletic Association Defensive Player of the Year Leland Archer, who became the first Cougar to earn the award in the program's history.
A former men's soccer standout at The College from 2000 to 2004, Wiggans also produced a freshman All-American goalkeeper in Kees Heemskerk in 2010 in addition to goalkeeper Kevin Shields being named to the All-CAA First Team in 2015 and All-CAA Second Team in 2017.
Under Lundy, Wiggans supervised goalkeeper training as well as the recruiting responsibilities, budgeting, scheduling and day-to-day operations of the program.
Prior to CofC, he spent two seasons as an assistant coach with the West Virginia men's soccer program and received his master's degree in athletics coaching education.
While at West Virginia, the Mountaineers posted a 15-3-3 record with a perfect 9-0-1 record in BIG EAST Conference play in 2006, marking the first time in conference history that a team went undefeated playing at least a 10-game conference schedule.
Wiggans and the WVU staff were named the 2006 BIG EAST Coaching Staff of the Year as the Mountaineers spent eight weeks ranked in the Top 10 including five in the Top 5 and earning a ranking as high as No. 3 in the nation. Under his tutelage, Nick Noble earned BIG EAST Goalkeeper of the Year honors as well as First Team NSCAA All-American accolades.
Originally from Athens, Ga., Wiggans closed out his college career with the Cougars as one of the most-decorated goalkeepers in school history. As a three-year starter, he posted a 41-16-5 record and helped lead CofC to its first-ever Southern Conference title as well as a NCAA Tournament appearance in 2004.
Wiggans was a four-year member of the All-SoCon Academic Honor Roll, two-time member of the SoCon All-Tournament and All-Conference Teams as well as a two-time NSCAA All-South Region Second Team selection. He still holds the school record for career goals against average (0.99), wins (41), shutouts (23) and saves (269).
After completing his college career, Wiggans played seven seasons for the Charleston Battery of the United Soccer League (USL) First Division.
A 2004 College of Charleston graduate, Wiggans earned his bachelor's degree in communication. He and his wife, Alice Keeney, who played on the CofC women's soccer team from 2000 to 2004, reside in Charleston and have two daughters, Zoe and Quinn.