University of Oklahoma women's soccer recruiting class unveiled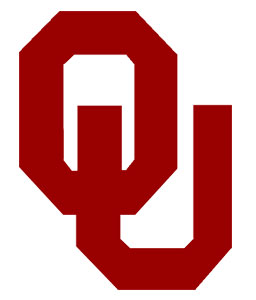 NORMAN (Via University of Oklahoma) — Oklahoma soccer head coach Matt Potter announced the signing of 12 exceptional student-athletes to National Letters of Intent during the early signing period.
"The 2019 class represents a group of student athletes that we believe have the potential to push our program forward," Potter said. "Each comes from storied environments that are built on the traditions of hard work, authenticity and winning – staples that we try to instill on a day-to-day basis in our program. We certainly believe that coupled with the athletes already on campus, this group can continue the winning traditions of those before them and help move us closer to our ambition to compete for championships."
"With the 2019 class we have added much needed depth at a number of positions, which in turn helps fuel the competition for playing time and places. Certainly as a staff we are ready to see what the future can bring us with hard work, and a commitment to the program goals. This is an exciting time for all involved with Sooner soccer.
Caroline Berutti, Madison Dichiara, Jordan Lund, Maya McCutcheon, Megan Nielsen, Shalom Prince, Sydney Sheehan, Jenna Sheely, Carsyn Smittle, Madison Stenslie, Lauren Toma and Taylor Tufts will join the Sooners for the 2019 season. [+Read More]
Our first signee of the 2️⃣0️⃣1️⃣9️⃣ class, a midfielder from Southlake, Texas and Solar ECNL….Caroline Berutti! ⭕️?⚽️ pic.twitter.com/4tPGFh8uKL

— Oklahoma Soccer (@OU_WSoccer) January 30, 2019
Joining us in 2️⃣0️⃣1️⃣9️⃣ from Houston, Texas and Memorial High School, a midfielder…Madison Dichiara! ⭕️?⚽️ pic.twitter.com/roCJchvBnk

— Oklahoma Soccer (@OU_WSoccer) January 30, 2019
From Cave Creek, Ariz. and SC Del Sol, welcome midfielder Jordan Lund to the OU family! ⭕️?⚽️ pic.twitter.com/hoS0cJiyyJ

— Oklahoma Soccer (@OU_WSoccer) January 30, 2019
A native of Murphy, Texas, from Plano East Senior High…welcome 2️⃣0️⃣1️⃣9️⃣ signee Maya McCutcheon! ⭕️?⚽️ pic.twitter.com/EVo01lPsXa

— Oklahoma Soccer (@OU_WSoccer) January 30, 2019
Sooner Born and Sooner bred right down the road in Oklahoma City, welcome to the Sooner family, a forward from Bishop McGuiness, Megan Nielsen! ⭕️?⚽️ pic.twitter.com/lP5nqOfMgX

— Oklahoma Soccer (@OU_WSoccer) January 30, 2019
A forward from Aurora, Colo. and Colorado Rapids ECNL, welcome to 2️⃣0️⃣1️⃣9️⃣ signee, Shalom Prince! ⭕️?⚽️ pic.twitter.com/XoyrOjJZ24

— Oklahoma Soccer (@OU_WSoccer) January 30, 2019
A 2️⃣0️⃣1️⃣9️⃣ signee from the Lone Star State, please welcome to the Sooner family, a defender from Austin, Texas, Sydney Sheehan!⭕️?⚽️ pic.twitter.com/FlgJUtNEM1

— Oklahoma Soccer (@OU_WSoccer) January 30, 2019
From the south of the Red River, welcome to the Sooner family a forward from Austin, Texas out of Hays High School, Jenna Sheely! ⭕️?⚽️ pic.twitter.com/cl0W47COjy

— Oklahoma Soccer (@OU_WSoccer) January 30, 2019
From The Woodlands, Texas and Challenge SC, welcome to Sooner Nation, a midfielder…Lauren Toma! ⭕️?⚽️ pic.twitter.com/W2dR5BlxTw

— Oklahoma Soccer (@OU_WSoccer) January 30, 2019
From Henderson, Nev. and Slammers FC, please welcome defender Madison Stenslie to the Sooner family! ⭕️?⚽️ pic.twitter.com/8rZFKX95gb

— Oklahoma Soccer (@OU_WSoccer) January 30, 2019
And last, but certainly not least, the final member of our 2️⃣0️⃣1️⃣9️⃣ signing class! From Dallas, Texas, welcome to Sooner Nation Taylor Tufts! ⭕️?⚽️ pic.twitter.com/cHYyiCaHS5

— Oklahoma Soccer (@OU_WSoccer) January 30, 2019
Joining us for the 2️⃣0️⃣1️⃣9️⃣ season, a defender from Edmond, Okla., out of Edmond Memorial High School…Carsyn Smittle! ⭕️?⚽️ pic.twitter.com/Fm56UbT8vy

— Oklahoma Soccer (@OU_WSoccer) January 30, 2019