Cleveland State women's soccer adds three transfers for 2019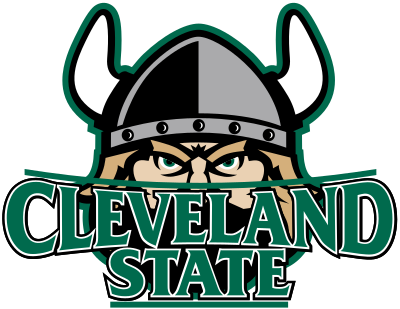 CLEVELAND – Cleveland State women's soccer head coach Dallas Boyer announced the addition of three transfers to the upcoming 2019 roster, as Allison Martin (Medina, Ohio), Elizabeth Harper (Monroeville, Pa.) and Bri Shingary (Medina, Ohio) are set to join the Vikings next season.
Allison Martin
5-7, Jr., D
Medina, Ohio (Medina/Ball State)
Prior to Cleveland State | Appeared in five games throughout her first two collegiate seasons at Ball State…Enters the 2019 campaign as a junior athletically, and will have two years of eligibility remaining.
Club Soccer | Played for Cleveland Futbol Club, serving as team captain during 2015 and 2016…Helped her team to four State Cup championships…During 2015, she helped her team win the Midwest Regional League championship, while being ranked 20th nationally…Team participated in the National League in 2015 and 2016.
Personal | Born February 28, 1999 in Middleburg Heights, Ohio…Daughter of Robert and Rebecca…Has one sister, Emilee…Majoring in Chemistry/Pre-Physician's Assistant.
Boyer on Martin | "Ali is another very accomplished Cleveland-area player that we are excited has chosen to come back home to continue her career. She is a very good athlete, covers a ton of ground defensively, is strong in her challenges, and reads the game well, which will give her the opportunity to slide in at a couple different places along our defensive group. With the graduation of a few very important pieces in that part of the field, it provides a great opportunity to step in and get comfortable this spring with the addition of another veteran presence that Ali will bring."
Elizabeth Harper
5-3, Jr., F
Monroeville, Pa. (Shadyside Academy/Army West Point)
Prior to Cleveland State | Appeared in 14 games at Army West Point as a freshman, earning a starting spot in two contests…Finished her rookie campaign with one goal, notching her first collegiate goal against Syracuse…Enters the 2019 campaign as a sophomore athletically, and will have three years of eligibility remaining.
High School | Three-time WPIAL All-Conference and All-League honoree…Helped Shadyside Academy capture two WPIAL Class A championships…Member of the PIAA Class A State Runner-Up team as a senior…Named Team MVP twice…Tallied 110 goals throughout her high school career.
Personal | Born May 8, 1999…Daughter of Randy and Kamini Harper…Has one sister, Kamran…Majoring in Criminology.
Boyer on Harper | "As a club teammate of one of our current players, we had the opportunity to watch Lizzie a lot in her initial recruiting process and I was always a big fan of her game and enjoyed watching her compete. She has a toughness and work rate that is unmatched, and when combined with her top-end speed, makes her a real threat in the attacking end. She could play high as a forward, or slide out wide and get up and down the field with her speed and work ethic. In either role, I'm excited to add another player with Lizzie's motor and toughness to this group and anticipate her having a big impact."
Bri Shingary
5-2, Jr., D
Medina, Ohio (Medina/Buffalo/Pitt)
Prior to Cleveland State | Played and started all 21 matches as a freshman at Buffalo, finishing with two goals and four assists…Named First Team All-MAC and earned a spot on the MAC All-Freshman team…Transferred to Pittsburgh as a sophomore, where she played in four games notching two assists for the Panthers before suffering a season-ending injury…Enters the 2019 campaign as a junior athletically, and will have two years of eligibility remaining.
High School | Two-time First Team All-Conference honoree…Named First Team All-Ohio as a senior and Second Team All-Ohio as a junior…Helped Medina capture back-to-back District championships as well as a Conference championship as a senior…Graduated ranked in the top-25 in school history in goals and assists.
Personal | Born August 1, 1997…Daughter of Daniel and Kimberly…Has two sisters, Peyton and Haleigh…Pursing her Master's in Sport Management.
Boyer on Shingary | "Bri has had long ties to this CSU soccer family as the younger sister of an alumni, so I'm very excited to actually have the opportunity to work with her on the field. Bri competes as hard as anyone I've seen and is always pushing herself to succeed. She has overcome some real obstacles that would've prevented most people from this return to the soccer field in the way that she's been able to make a comeback. After a very tough injury she's earned herself this opportunity to get back on the field and play the game at a very high level again, and I'm excited that she will be doing it with us. Her versatility gives us the chance to use her almost anywhere on the field, but wherever it is, I know that it's going to be with a high level of energy and fight."
This trio, along with the seven-member freshmen class that Boyer announced in November, will join 16 returning letterwinners to complete the 2019 Cleveland State roster.