University of Michigan unveils women's soccer recruiting class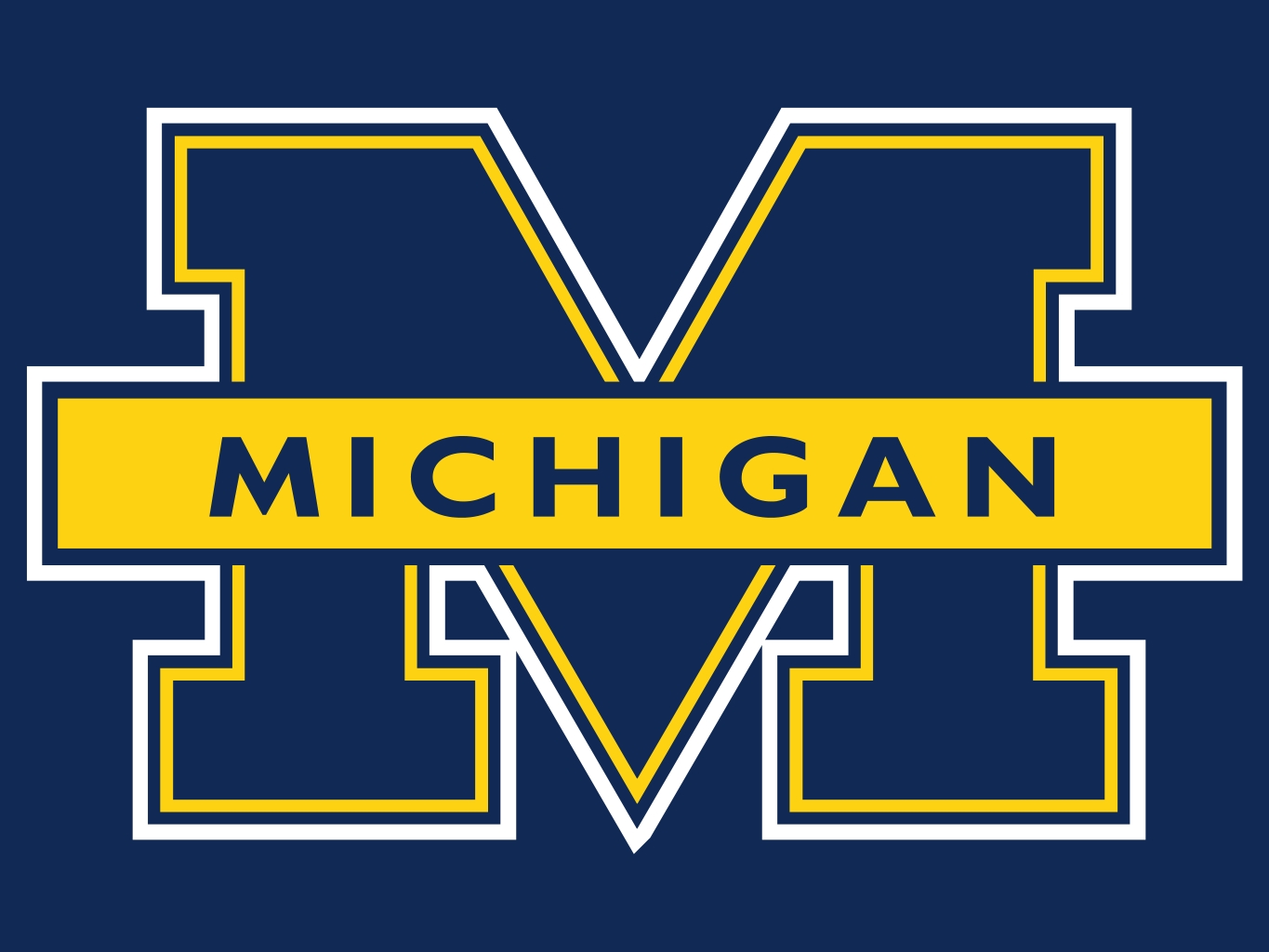 ANN ARBOR, Mich. (Via University of Michigan) – University of Michigan women's soccer head coach Jennifer Klein has announced the signing of her first recruiting class. Klein signed eight to National Letters of Intent in the 2019 class, which includes a balance of attacking and defensive personnel and one goalkeeper.
As of Dec. 24, TopDrawerSoccer.com has the 2019 Maize and Blue cohort ranked 13th nationally. The incoming group will join a very talented core as Michigan inked back-to-back top-10 recruiting classes in both 2018 (No. 4) and 2017 (No. 6).
The hard-working and gifted group brings a wealth of experience playing at a very high level. The class includes internationally capped players who have made appearances for both youth and senior national teams as well as players with a long tenure at the top levels of the US Olympic Development Program, US Club id2 Program and the US Soccer Training Center Program with their related regional combines. The newly signed Wolverines have been recognized at the United Soccer Coaches All-America and all-state levels, and have also garnered two different Golden Boot winners (one USYSA and one World Cup International).
+NCAA Women's Soccer Commitment Announcements: January 2019
The incoming class is geographically diverse and features players from the United States, Canada and New Zealand. The United States-based players hail from six different states — Arizona, Massachusetts, Michigan, Missouri, New Jersey and Texas.
The 2019 class includes:
Hannah Blake (Northpark, Auckland, New Zealand/Saint Kentigern College)
Lauren Brideau (Austin, Texas/Vandergrift)
Claire Dawson (Cave Creek, Ariz./Cactus Shadows)
Lily Farkas (Kansas City, Mo./St. Teresa's Academy)
Emily Leyson (Long Valley, N.J./West Norris Central)
Katherine McElroy (Brookline, Mass./Brookline)
Jayde Riviere (Pickering, Ontario, Canada/Bill Crothers Secondary)
Danielle Wolfe (West Bloomfield, Mich./Walled Lake Northern)
"We are very excited about the addition of these young women to our program," stated Klein. "Not only are they very talented soccer players and fill positional needs, but they have the right character we are looking for as we build our program's culture. Through the recruiting process, they have truly demonstrated a team-first mentality and a desire to compete and be successful on and off the field.
"Their collective soccer experiences — from competing for club and high school championships to representing their countries at international events and World Cups — will have an immediate impact to our already talented returning group."
Hannah Blake
Position: Forward/Midfield
Hometown: Northpark, Auckland, New Zealand
High School: Saint Kentigern College
Club: Football Ferns Domestic Programme
National/International: New Zealand U17, U20, and Senior National Team
Blake comes around the world from North Park, Auckland, New Zealand, where she is currently a member of the New Zealand U20 Women's National Team … Has experience with the New Zealand Senior National Team, having been called up at just 17 years old … Has a wealth of involvement on the FIFA circuit, playing at the FIFA U20 World Cup in France (2018), the FIFA U20 World Cup in Papa New Guinea (2016), and the FIFA U17 World Cup in Jordan (2016) … Recorded a hat trick vs Jordan at the FIFA U17 World Cup and was named Player of the Match for her efforts … OFC U17 Women's Championship (2016) Golden Boot Winner with New Zealand U17 Women's National Team … Prepped at Saint Kentigern … Named the Auckland Young Sportswoman of the Year and was a two-time Auckland Female Footballer of the Year, Auckland Women's Premier Player of the Year and Auckland Women's Premier Young Player of the Year … Also served as a team captain and led her high school team to two Auckland Premier School Championships and the New Zealand Secondary School Premier Championship.
Lauren Brideau
Position: Defender
Hometown: Austin, Texas
High School: Vandergrift
Club: Lonestar Soccer Club, US Soccer Development Academy
Brideau travels to Michigan from Austin, Texas … Participated in multiple US Soccer Marketing Training Centers and US Soccer Training Center Combines … Four-year team captain for her club team … Quarterfinalist at the international youth club Gothia Cup tournament championship (2014) … Prepped at Vandergrift High School … Helped her high school team to two Texas Region 2 District 25 championships, a state regional final and a state semifinal finish … Earned Texas UIL 6A State Tournament Team honors.
Claire Dawson
Position: Defender/Forward
Hometown: Cave Creek, Ariz.
High School: Cactus Shadows
Club: SC Del Sol, US Soccer Development Academy
Dawson comes to Michigan from Cave Creek, Arizona … Currently a member of the U18/19 SC Del Sol US Soccer Development Academy team … Helped her team to a top-16 finish for the 2017-18 Development Academy season… Previous member of the West Coast FC ECNL club …  Helped West Coast FC to a third-place finish at the ECNL finals in 2016 … Member of the CalSouth Olympic Development Program player pool…  Prepped at Cactus Shadows… Led her high school team to the state playoffs (2017, 2016) … Led the state in regular-season assists … first team All-4A Conference … Named Rookie of the Year by her high school.
Lily Farkas
Position: Forward/Midfield
Hometown: Kansas City, Mo.
High School: St. Teresa's Academy
Club: KC Athletics, Elite Clubs National League (formerly FCKC)
National/International: Hungary U19 Women's National Team
Farkas heads to Michigan from Kansas City, Missouri as a current member of KC Athletics of the Elite Clubs National League … Current member of the Hungary Women's National Team pool … Participated in the 2018 UEFA Women's U19 Championship with the Hungary U19 Women's National Team … Led FCKC to a USYSA National League regular-season title and USYSA National League National runner-up finish in 2018…  Golden Boot winner honors for Top Goal Scorer at the 2018 USYSA National Tournament … Broke the National League goal-scoring record during the 2017 regular-season campaign… 2018 USYSA Nationals Best XI … Two-time member of Midwest Regional Olympic Development Team … Prepped at St. Teresa's Academy …  Led her high school team to three state championships and one regional title …  Two-time all-state honoree, as well as all-state honorable mention as a freshman … Named Missouri State High School Association co-Offensive Player of the Year.
Emily Leyson
Position: Forward/Midfield
Hometown: Long Valley, N.J.
High School: West Norris Central
Club: PDA, US Soccer Development Academy
Leyson travels to Michigan after playing for PDA for nine years … Helped PDA earn ECNL National Playoff berths in both 2015 and 2016… Multi-year attendee of the US Club Soccer id2 program and the Olympic Development Program's National Training Camp events … Multi-year captain for both her club and high school teams … Prepped at West Norris High School … Three-time all-county and all-conference honoree … Led the team in goals and assists in her sophomore and senior seasons, earning the Attacking MVP in the same years.
Katherine McElroy
Position: Goalkeeper
Hometown: Brookline, Mass.
High School: Brookline
Club: FC Stars, Elite Clubs National League
McElroy comes to Michigan from Brookline, Massachusetts … The 5′ 10″ goalkeeper plays club soccer for the talented FC Stars of Massachusetts … Prepped at Brookline High School, where she was a four-year letterwinner and team captain… United Soccer Coaches High School All-American … Boston Globe Division 1 High School Player of the Year … Three-time Bay State All-Star … Eastern Massachusetts First Team All-Star and All-State honoree … Also, a two-time Bay State Conference MVP and All-New England Team earner.
Jayde Riviere
Position: Forward/Defender
Hometown: Pickering, Ontario, Canada
High School: Bill Crothers Secondary
Club: Vancouver White Caps, Markham Soccer Club
National/International: Canada U15, U17, U20, and Senior Women's National Team.
Riviere travels to Michigan from Ontario, Canada, where she has extensive time playing at the International level … Has been called into the Senior Canadian Women's National Team multiple times and has featured for the squad in match-play … Currently in camp with the Senior Team in Spain for International Friendlies …  Has been a mainstay for the Canadian Women's U15, U17 and U20 National teams … Participated in two FIFA Women's World Cups, playing with the Canada U17 Women's National Team in Jordan (2017) and Uruguay (2018) … Played with the Canada U20 National Team at U20 Championships in Trinidad (2018) … Canada U20 National Team participation at Three Nations Tournament, Australia (2017) … Player of the Match vs. China with Canada U17 National Team at Four Nations Cup  … Named Player of the Match vs. El Salvador and Curacao with Canada U15 National Team at the CONCACAF U15 Championships … Was part of the Canada U15 and U16 Provincial Teams, as well as a select group of players invited into the Vancouver White Caps Residency Program … Started her developmental path at Markham Soccer Club for Coach Tommy Bianchi … Played just one year of high school soccer before joining the Canada National EXCEL Program … In her one season at Bill Crothers Secondary, Riviere earned Female Athlete of the Year honors as a freshman and led her team with 50 goals in 20 league games.
Danielle Wolfe
Position: Forward
Hometown: West Bloomfield, Mich.
High School: Walled Lake Northern
Club: Michigan Jaguars FC, US Youth Soccer National League
Wolfe, a 5'9″ athletic, powerful forward from West Bloomfield, Michigan, brings her locally cultivated talent to the Wolverines … Four-time Region II Olympic Development Program participant…  Attended the Olympic Development Programs National Training Camp in 2016 … Plays club soccer for Michigan Jaguars FC … Wolfe helped the team to a National League regular-season championship and a National League Tournament Championship quarterfinal appearance, where she was named to the Best XI player list … Prepped at Walled Lake Northern … Three-time all-conference, all-district, all-region and all-state honoree … Oakland Free Press Player of the Year finalist and High School State Coaches Committee Dream Team honoree as a junior (2018) … Wolfe will play her final season at Walled Lake Northern this spring.