University of Houston women's soccer reveals 7-player signing class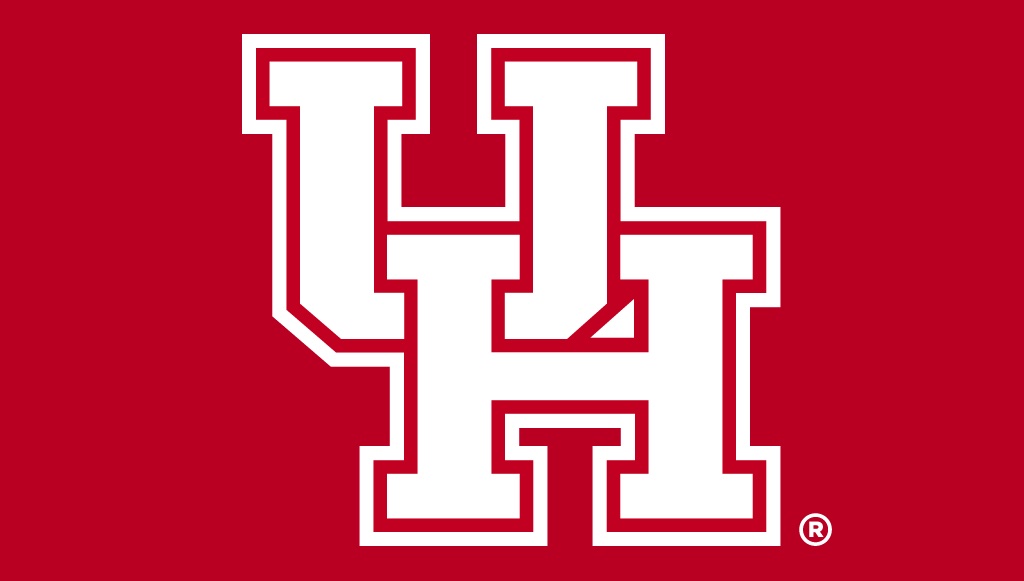 HOUSTON – The University of Houston soccer program and Head Coach Diego Bocanegra have announced the addition of seven student-athletes.
The Cougars are excited to welcome Lily Bray, Zionah Browne, Kennedy Dahlin, Madison Gear, Rylie Haussler, Brielle Maloney and Addie Tate.
"The 2019 class exemplifies everything we are striving for in our student-athletes." said Bocanegra. "They are talented, hardworking and motivated in all aspects of their lives. Most importantly, they are great people that fit into the team culture that we have established as we work to build Champions for Life."
LILY BRAY | MIDFIELDER | CHRISTCHURCH, NEW ZEALAND.
Bray joins the Cougars from St. Andrews College in Christchurch, New Zealand. Bray helped lead her team to a sixth place finish in the Premier National Tournament to top off her senior year. Bray debuted for the Canterbury United Pride of the National League in 2014, where she continued to play through 2018. In 2015, Bray was selected for the Pathway to Podium Program. Selected for the NZ U17 squad, Bray toured China, Japan and Canada. Bray was named the 2016 Youth Player of the Year and 2016 Mainland Women's Player of the Year. Additionally, Bray played Tennis and Cricket throughout her high school career, received academic honors in 2016 and 2017, and received the Duke of Edinburgh Bronze Award.
Bocanegra on Bray: "Lily is a creative, skillful, play-making midfielder who will positively change our ability to unlock opposing defenses. With her club and international experiences, we are increasing our overall soccer IQ and adding someone who will make the players around her better."
ZIONAH BROWNE | FORWARD/DEFENDER | HOUSTON, TEXAS
Browne comes to Houston after spending one season at Baylor where the Lady Bears captured a 20-6 overall record, appeared in the Big 12 title match and advanced to the NCAA Tournament quarterfinals. Browne was named to the Big 12 Commissioner's Honor Roll for both the fall and spring semesters and was tabbed for the Dean's list during the fall semester. Prior to attending Baylor, Browne played for Challenge SC from 2012-17 and was the team's top scorer in 2015 (12 goals; three assists) and 2016 (16 goals; eight assists). Browne attended both Klein High School and Clements High School where she was a three-time All-District First Team selection, Academic All-District selection and a TopDrawerSoccer All-Region and All-State All-Star. The Houston native scored 16 goals and notched eight assists in 2016, following a stellar season in 2015 when she posted 26 goals and 14 assists. During the 2014 slate, Browne scored 16 goals to go along with eight assists.
Bocanegra on Browne "We are excited to get a transfer like 'Zi' to come back home to Houston. Her pace, athleticism and ability to get in behind the defense will stretch our opponents and immediately add another dimension to our attack."
KENNEDY DAHLIN | FORWARD/MIDFIELDER | KELLER, TEXAS
Dahlin will join the Cougars following a four-year career at Byron Nelson High School. The Texas native closed out her high school career as a District 5-6A Newcomer of the Year and Midfielder of the year during the 2016-17 season. The following year Dahlin earned team Most Valuable Player honors and District Midfielder of the Year for the second consecutive season. Dahlin is three-time team captain for her high school squad and four-time All-Academic selection.
Bocanegra on Dahlin: "Kennedy is what we call a pure finisher, she finds a way to put herself in dangerous positions and capitalize on any half chance that she gets. I don't think it will take her very long to acclimate and make an impact to our scoring."
MADISON GEAR | MIDFIELDER | ROCKWALL, TEXAS
Gear joins Houston from Rockwall-Heath High School. During her high school career, Gear earned First Team All-District honors as a freshman. Gear led her US Soccer Development Academy team, the Dallas Texans, in scoring and assists in her last full season. The midfielder earned a Top 30 TopDrawerSoccer State Player rating, a Top 300 TopDrawerSoccer National rating and was named to the Olympic Development Program state team. After graduating early, Gear saw Houston Soccer action this past Spring.
Bocanegra on Gear: "As our first commitment in her class, we have been eager to get Maddie on campus.  Joining us early this spring, she has already emerged as one of the most skillful players on the roster and her teammates are reaping the benefits of her vision and ability to play penetrating passes. I believe her experiences this spring will pay huge dividends come fall."
RYLIE HAUSSLER | MIDFIELDER | LAKEWOOD, COLO.
Haussler comes to Houston from Lakewood, Colo. During her career with the Colorado Rush, Haussler helped lead the club to a regional championship and a top eight finish in the Elite Clubs National League. Additionally, Haussler was selected for the Elite Clubs National League's Player Development Program. The midfielder also played for the Colorado Rapids in the US Soccer Development Academy. Haussler earned academic honors and was involved with Future Farmers of America at Green Mountain High School.
Bocanegra on Haussler: "We feel fortunate to be able to have someone of Rylie's caliber join our soccer family. She is a two-way central midfielder who is just as strong in the tackle as she is skillful in connecting passes. We believe she will grow into a role where she is controlling the game from the holding midfield position, acting as the link between the defense and attack."
BRIELLE MALONEY | DEFENDER | ST. AUGUSTINE, FLA.
Maloney will join the cougars following a four-year career at Bartram Trail High School in St Johns, Fla. As a captain, the All-State defender helped lead the Bears to three district championships, two regional championships and one conference championship to cap off her senior year. Maloney was a member of the National Honor Society as well as the National Art Honor Society. At the club level, Maloney tacked on three state titles and two regional championships, as well as a National League championship and a Southeastern Elite National Clubs League championship.
Bocanegra on Maloney: "Brielle is a physically strong, versatile defender who will also help us in the attack.  Coming from a very good club environment, she is comfortable playing out of the back, keeping possession and she can do it from either side of the field."
ADDIE TATE | DEFENDER | ALLEN, TEXAS
Tate will join Houston coming off of a four-year career at Allen High School. Tate helped lead her team to two district championships, as well as becoming two-time regional quarter finalists and regional finalists. An All-District First Team selection and All-District Second Team selection, Tate was also named Best Defender 2016, Best Varsity New-Comer 2017, and Most Spirited 2018. Tate was a member of National Honor Society, Health Occupations Students of America and National Charity League.
Bocanegra on Tate: "Addie is a tactically smart, central defender who always seems to be in the right spot. She is very comfortable on the ball and understands when to slow the game down to help us keep possession versus going forward to start the attack. She will be an asset on both sides of the ball."