University of Cincinnati holding memorials for deceased soccer player Ally Sidloski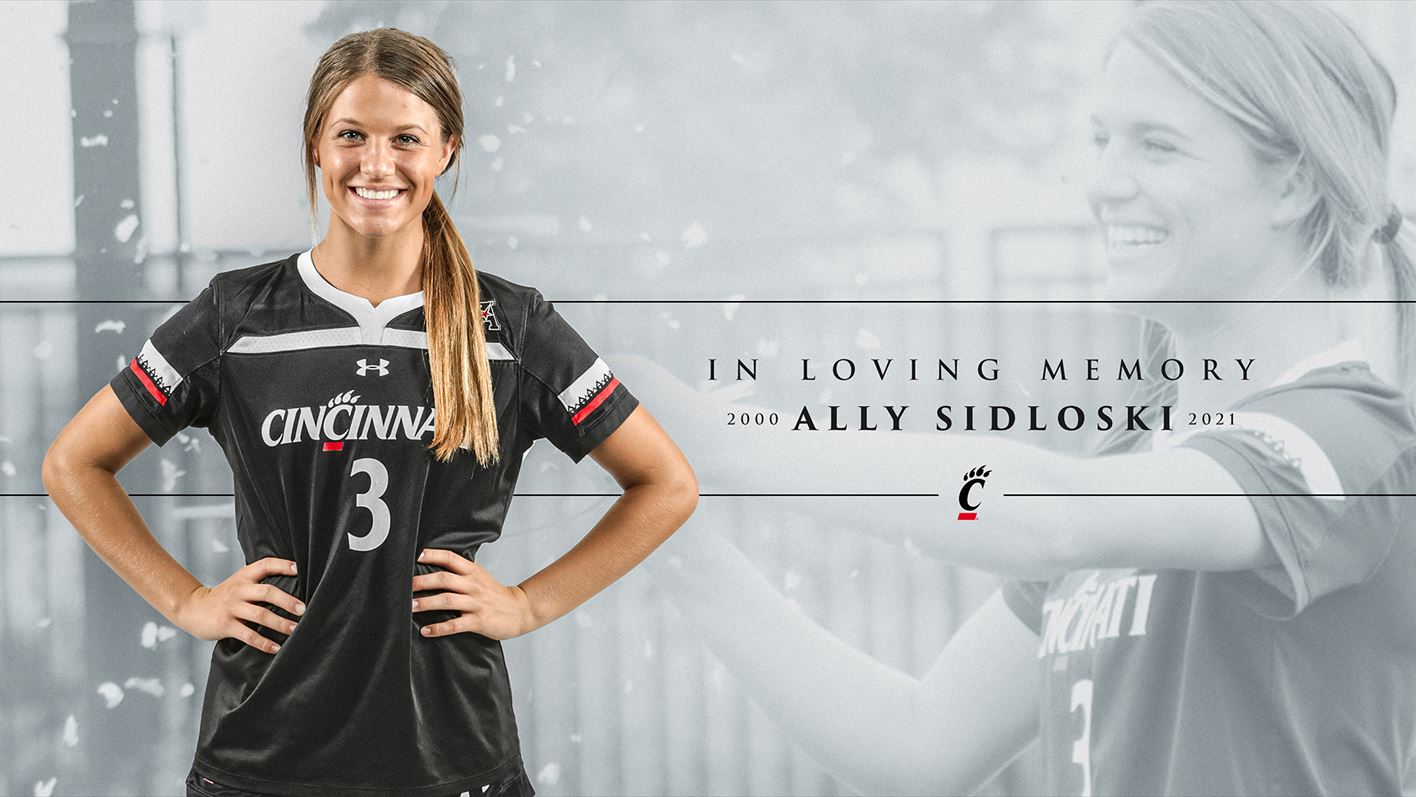 CINCINNATI – The University of Cincinnati athletics department will hold memorials for former women's soccer player Ally Sidloski this weekend, beginning Friday night at Gettler Stadium.
The entire Bearcats community is invited to Friday's 3-for-3 tribute walk. The event, sponsored by the Cincinnati SAAC and Student-Athlete Support Services department, begins at 6:30 p.m. with speeches by head coach Neil Stafford and teammates Vanessa DiNardo and Annie Metzger. By 7 p.m., student-athletes, staff members and fans will walk three laps on the track to remember Ally. Attendees can also purchase t-shirts for $10, cash-only, that benefit the #WePlayFor3 Foundation.
Saturday's season-opening football game (3:30 p.m.) will feature a halftime tribute video and on-field recognition with Director of Athletics John Cunningham, Carl H. Lindner College of Business Dean Marianne Lewis and Ally's parents, David and Tracie Sidloski. All UC teams will don an "AS3" patch or helmet sticker this season as well. Football single-game and season tickets are available for purchase here.
In 2011, the department began the Bearcats STRONG award to recognize the everyday leaders—the Bearcat student-athletes who embody a strong body, a strong mind, and a strong character. This award was intended to celebrate those UC student-athletes who were excellent in all aspects—mind, body, and character. This past weekend at the ONE TEAM Kickoff Welcome Back event, it was announced that the Bearcats STRONG award will forever be known as the Ally Sidloski Bearcats STRONG award.
Prior to kickoff at Sunday's 6 p.m. soccer game, both teams will line up at the midfield circle with fans giving a 33-second round of applause.