NCAA Division I Women's Soccer Rankings: August 31, 2021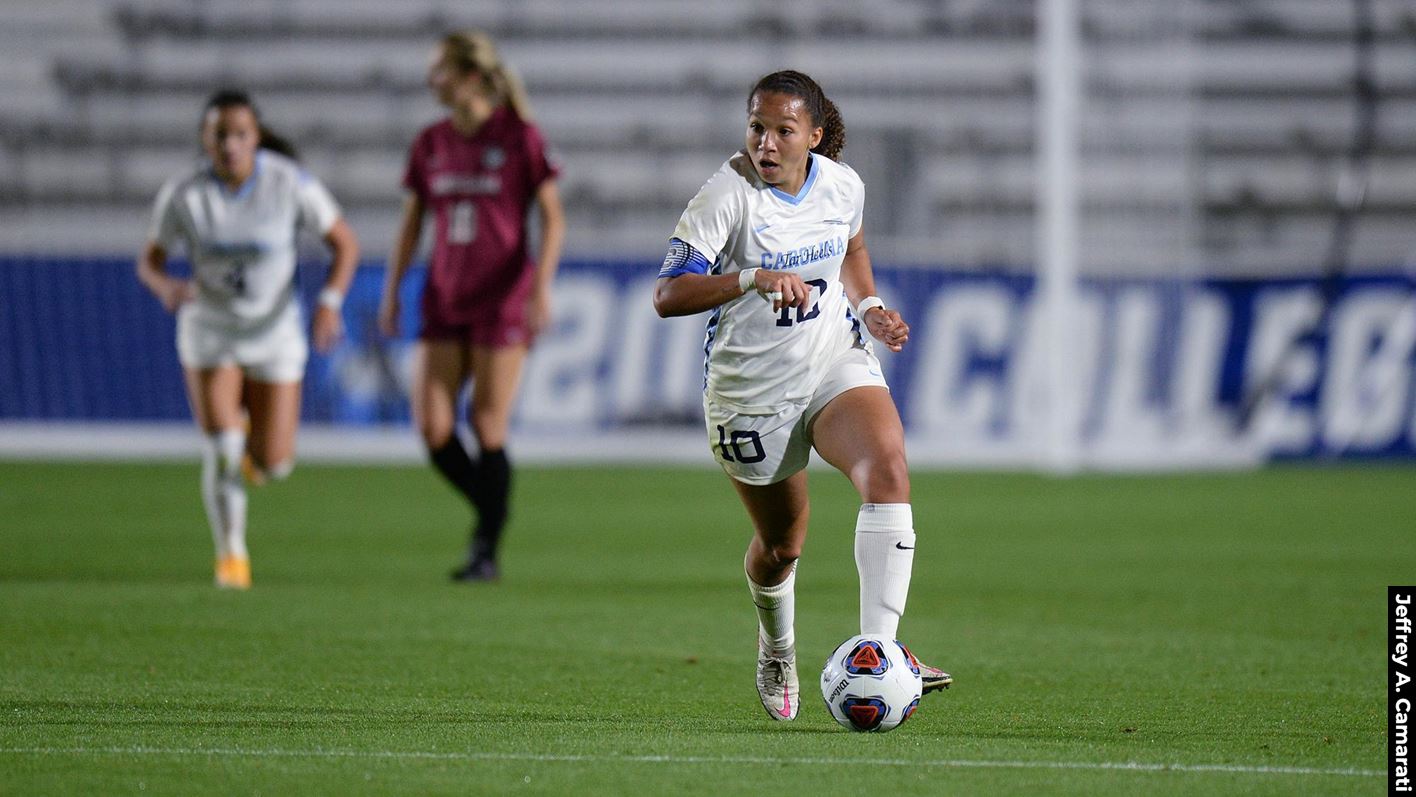 KANSAS CITY, Mo. — United Soccer Coaches released the updated NCAA Division I Men's and Women's Rankings on Tuesday. This week is the first set of rankings released simultaneously, based on the results of the past week, and the first for the men since the pre-season poll.
The biggest movement is on the men's side, with Indiana taking over the top spot after defending national champions, Marshall, dropped a close game to #15 Virginia Tech. Georgetown, Pittsburgh, Clemson and the University of Washington round out the top five with unblemished records.
In women's soccer, the top five remains unchanged, led by Florida State at 3-0-0. UNC and UVA both improve to 4-0-0, while defending champions Santa Clara dropped to 9th with their second draw of the season.
NATIONAL – POLL 2 – AUGUST 31, 2021
| Rank | School | Prev | 1st Votes | Total Points | W-L-T |
| --- | --- | --- | --- | --- | --- |
| 1 | Florida State University | 1 | 32 | 846 | 3-0-0 |
| 2 | University Of North Carolina | 2 | 1 | 817 | 4-0-0 |
| 3 | University Of Virginia | 3 | 0 | 768 | 4-0-0 |
| 4 | UCLA | 4 | 1 | 748 | 3-0-0 |
| 5 | Duke University | 5 | 0 | 704 | 4-0-0 |
| 6 | TCU | 6 | 0 | 666 | 3-0-0 |
| 7 | Penn State University | 7 | 0 | 637 | 3-0-0 |
| 8 | Georgetown University | 11 | 0 | 554 | 2-0-1 |
| 9 | Santa Clara University | 10 | 0 | 533 | 2-0-2 |
| 10 | Stanford University | 13 | 0 | 498 | 3-0-0 |
| 11 | Auburn University | 14 | 0 | 491 | 3-0-0 |
| 12 | University Of South Carolina | 16 | 0 | 434 | 3-0-0 |
| 13 | West Virginia University | 12 | 0 | 424 | 3-1-0 |
| 14 | Brigham Young University | 24 | 0 | 329 | 2-1-0 |
| 15 | Clemson University | 9 | 0 | 308 | 2-1-0 |
| 16 | Rutgers University | 22 | 0 | 292 | 2-0-0 |
| 17 | Louisiana State University | RV | 0 | 258 | 4-0-0 |
| 18 | University of Central Florida | 19 | 0 | 246 | 2-1-0 |
| 19 | Rice University | 23 | 0 | 208 | 4-0-0 |
| 20 | University Of Pittsburgh | RV | 0 | 199 | 4-0-0 |
| 21 | Arizona State University | RV | 0 | 180 | 4-0-0 |
| 22 | University of Tennessee | 17 | 0 | 148 | 4-0-0 |
| 23 | Pepperdine University | 8 | 0 | 118 | 3-1-0 |
| 24 | University Of Michigan | 18 | 0 | 106 | 4-0-0 |
| 25 | Hofstra University | RV | 0 | 88 | 3-1-0 |
Records shown are through games of Aug. 29, 2021
Also receiving votes: Texas A&M University (70), University Of California (65), University Of South Florida (62), Ohio State University (53), Oklahoma State University (45), University of Mississippi (29), Long Beach State University (29), Xavier University (26), University Of Arkansas (23), University Of Memphis (15), University Of Southern California (13), University of Colorado (13), Boston College (3), University of Notre Dame (2), University Of Washington (1), University Of Wisconsin-Milwaukee (1)