Second set of BIG EAST women's soccer weekly awards announced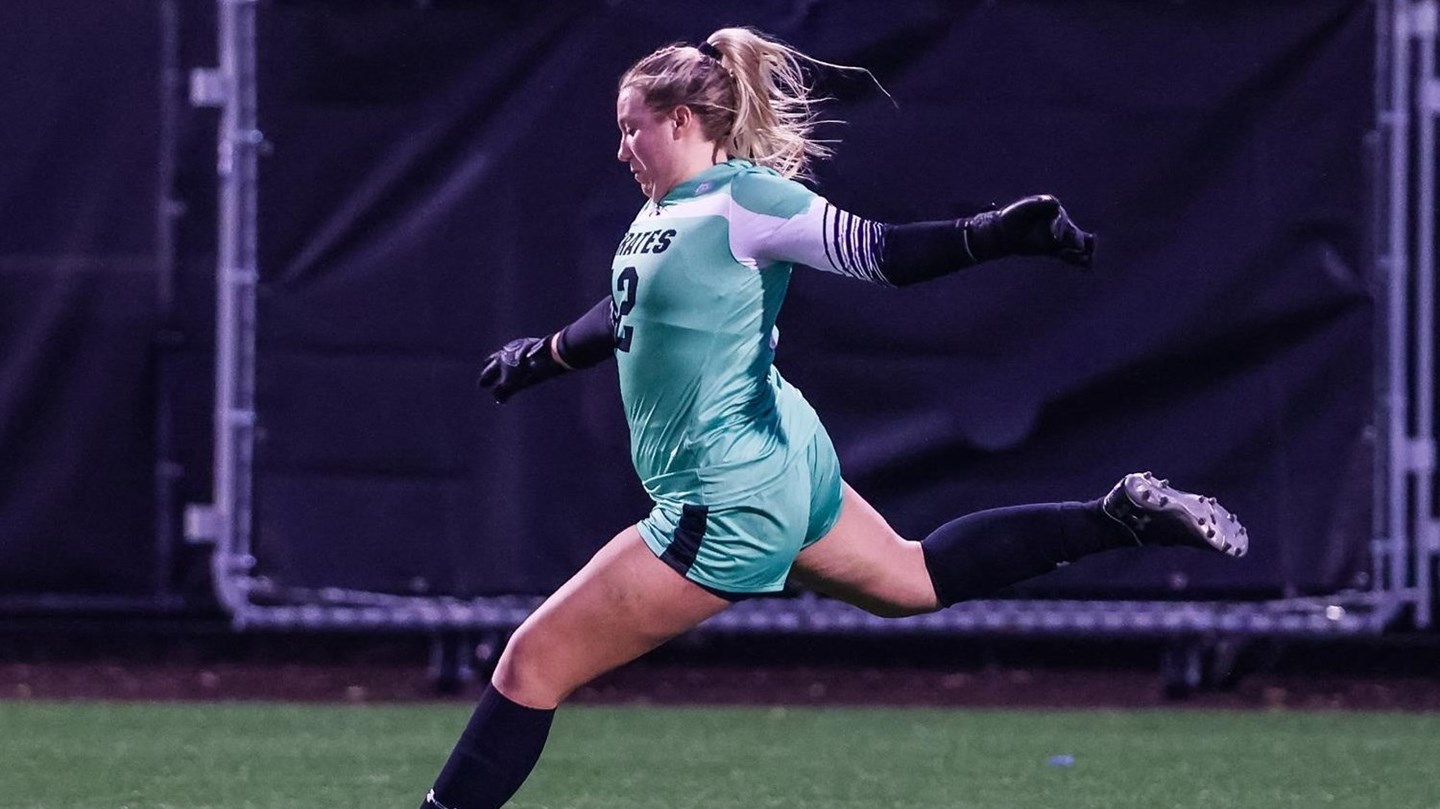 The BIG EAST Conference has unveiled the second set of weekly awards for the 2021 women's soccer season.
BIG EAST Offensive Player of the Week
Chloe O'Neill, Villanova, Sr., F
In a 2-0-0 week for the undefeated Wildcats, O'Neill was the BIG EAST's top scorer, notching a combined four goals in victories over Colorado College and Rider. The senior scored two goals in each contest, including the 13th-minute game winner against the Tigers on Friday. Through the first four matches of the season, O'Neill ranks second in the BIG EAST in goals (5) and points (12).
BIG EAST Defensive Player of the Week
Megan Malecha, DePaul, Jr., D
Malecha anchored a DePaul backline which limited Oakland and Illinois-Chicago to just one shot on goal as the Blue Demons outshot both foes by a combined 38-9 margin, including 17-1 on target. The Malecha-led defense notched back-to-back shutouts, outscoring the Golden Grizzlies and Flames by a combined 4-0 margin. The clean sheets were the first of the season for DePaul, which improved to 2-1-0 on the year.
BIG EAST Goalkeeper of the Week
Grace Gordon, Seton Hall, Jr., GK
Off to its best start since 2012, the Pirates scored back-to-back shutouts thanks to stellar play by Gordon in net. The junior goalkeeper totaled 10 saves in road wins at NJIT and Delaware last week, keeping both foes off the board for the entire 180 minutes. Gordon made four stops against the Highlanders and six against the Blue Hens. On the year, Gordon has played all 270 minutes for the 3-0-0 Pirates who have yet to surrender a score.
BIG EAST Freshman of the Week
Emma Martin, Butler, Fr., GK
Martin went 2-0-0 in the cage against Big Ten foes last week, scoring victories over Northwestern and at Illinois. The rookie made five saves in each contest which both ended in 3-1 scores in favor of the Bulldogs. Martin played all 180 minutes for Butler last week, posting an .833 save percentage and 1.00 goals against average.
BIG EAST Weekly Honor Roll
Morgan Turner, DePaul, Grad., F – notched three total goals in wins at Oakland and against Illinois-Chicago; credited with both game winners
Katie Soderstrom, Butler, Sr., M – seven points (3g, 1a) in 2-0-0 week against Big Ten foes, including the GWG at Illinois on Sunday
Allie Augur, Georgetown, Jr., GK – six-save shutout at Texas on Sunday night to keep the Hoyas unbeaten on the year at 2-0-1
Zsani Kajan, St. John's, Grad., F – scored two goals and registered a BIG EAST single-game season-high seven shots in a draw with Columbia on Friday
Megan McClay, Villanova, Sr., GK – nine total saves in 2-0-0 week with wins over Colorado College and at Rider; .900 save percentage and a shutout