First set of 2021 BIG EAST women's soccer weekly awards announced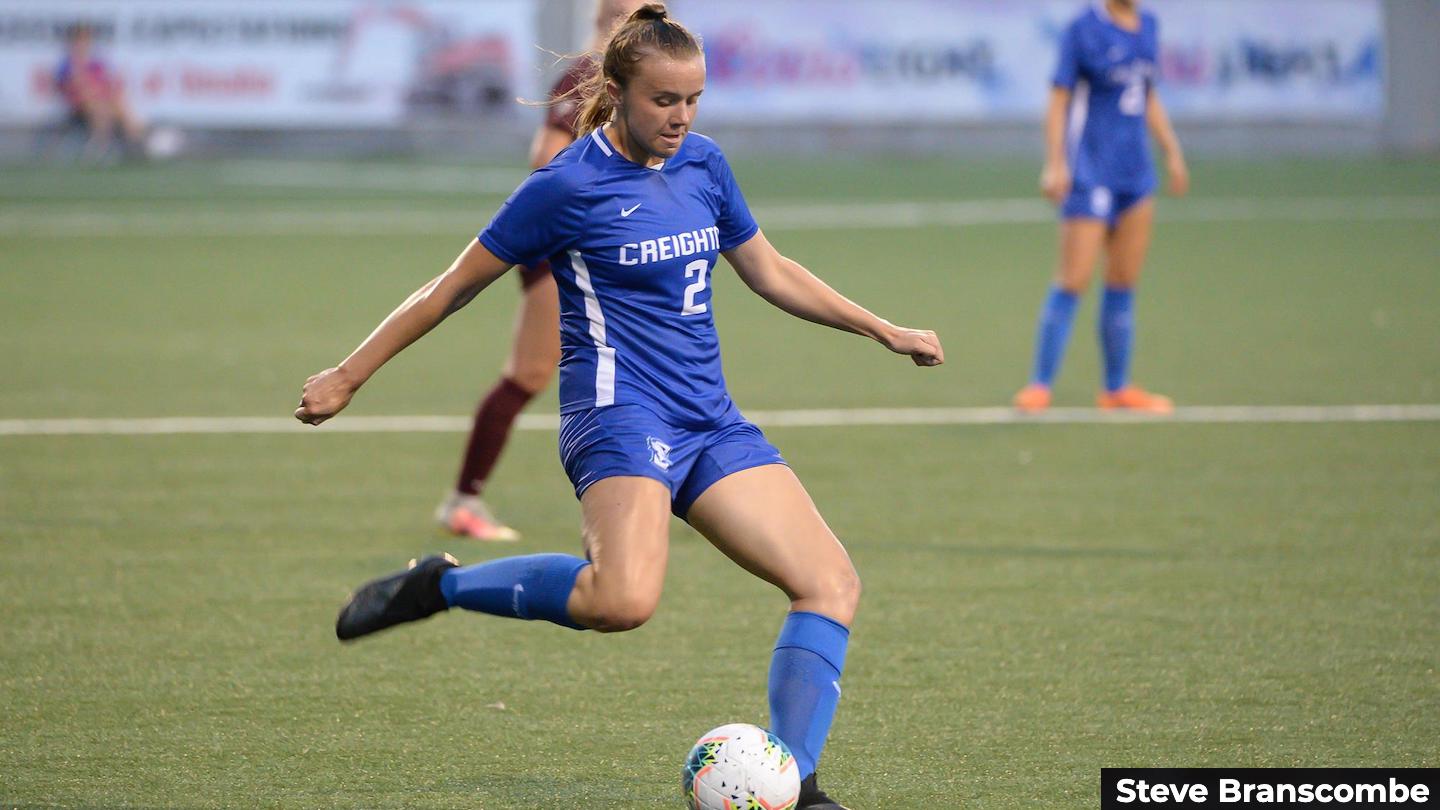 The first set of BIG EAST women's soccer weekly awards have been revealed for the Fall 2021 season. See below for a full look at the winners:
BIG EAST Offensive Player of the Week
Zsani Kajan, St. John's, Grad., F
Kajan lit up the scoreboard last week with five total goals in a 2-0-0 week for the Red Storm. She opened the season with two goals in a 3-0 win over NJIT on Thursday before going for the hat trick in a 5-0 win at Saint Joseph's on Sunday. Kajan's goal in the 55th minute against the Hawks proved to be the game winner. Kajan's five goals so far are three more than the next closest player on the BIG EAST ledger.
BIG EAST Defensive Player of the Week
Madison Radke, Creighton, Fr., D
Radke anchored the Bluejay defense which more than tripled their opponents in shots on goal in a 2-0-0 opening week. The rookie defender added a pair of assists as well. Radke dished on Hailey Rothwell's 110th-minute golden goal on Thursday against Montana, before feeding Abigail Santana for her 52nd-minute insurance score against Drake on Sunday. Creighton outshot both squads last week by a 41-15 margin, including 20-6 on goal. The Bluejays also doubled-up their opponents on corner kicks by a 12-6 margin.
BIG EAST Goalkeeper of the Week
Emmma Bodmer, Providence, So., GK
Bodmer was tested against intrastate rival Rhode Island on Thursday night, making a BIG EAST weekly high nine saves in the 1-1 double-overtime draw. The sophomore had four stops in overtime to keep the game knotted, including three in the second bonus period. Bodmer's nine saves marked a career high for the second-year Friar.
BIG EAST Freshman of the Week
Mathilde Rasmussen, Xavier, Fr., F
Rasmussen shined in her first collegiate start on Sunday against Northwestern. The rookie forward scored both goals in a 2-1 win over the Wildcats, finding the back of the net in two of the three shots she took. Rasmussen added two shots off the bench in Thursday's 1-0 win at No. 21 Saint Louis.
BIG EAST Weekly Honor Roll
Duda Santin, UConn, Sr., F – goal and assist in 2-1 win over Central Connecticut on Saturday
Maya Fernandez-Powell, Georgetown, Sr., M – assisted on game-tying goal against NC State and game-winning goal against Loyola-Marymount in unbeaten week for the 11th-ranked Hoyas
Maggie Starker, Marquette, Fr., F – scored the game-winning goal and added an assist in collegiate debut, a 4-3 win over Central Michigan on Thursday
Chloe O'Neill, Villanova, Sr., F – assisted on the 96th-minute golden goal in Thursday's win over Drexel before scoring the first goal of the game in a 4-1 win at Delaware on Sunday
Sonia Vargas, Xavier So., F – 85th minute game-winning goal at No. 21 Saint Louis on Thursday; added an assist in a 2-1 win over Northwestern on Sunday