University of Central Florida men's soccer adds eight for 2021 season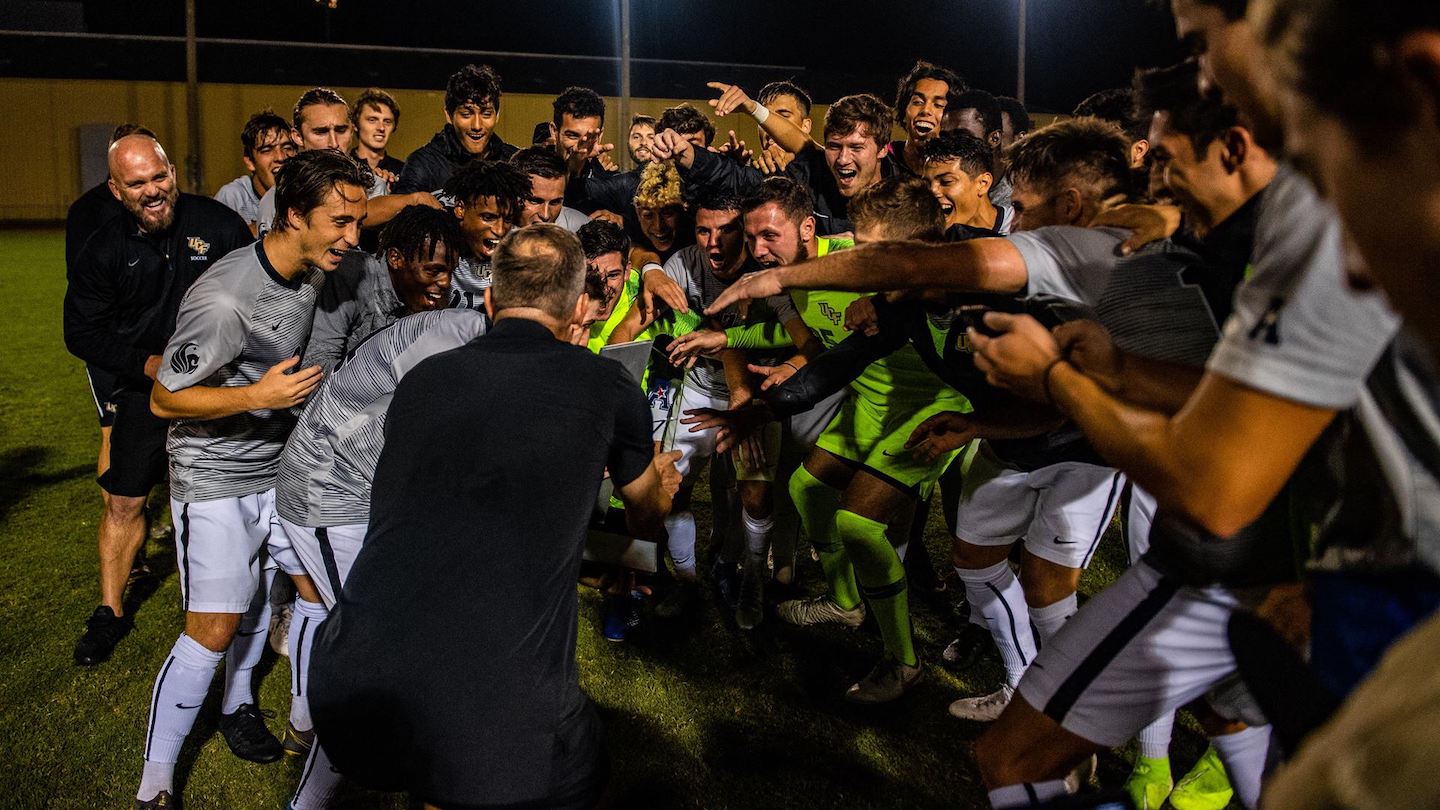 ORLANDO, Fla. – The UCF men's soccer team is gearing up for the 2021 season and have loaded up with talented incoming student-athletes. The Knights have inked five transfers and three freshmen over the course of the summer, bringing their incoming class to eight.
THE TRANSFERS
The five transfers have a combined 14 years of experience in collegiate soccer with three of them coming in as fifth years, one as a junior and the other as sophomore.
THE ROOKIES
The Knights added three freshmen during this recruiting cycle, landing midfielder Kevin Andrews, defender Ryan Jani and forward Asher J'n Pierre. Andrews and Jani hail from the United States, coming from Minneapolis, Minn. and Monroe, Ga. respectively. J'n Pierre is a native of Bridgetown, Barbados.
Being a talented athlete runs in Andrews family. Kevin's father, Tom Andrews, is a U.S. Track & Field long distance record holder. Kevin chose UCF because he feels that he can contribute to the team and fit the culture of the soccer program.
Jani scored 17 goals and tallied 28 assists in three seasons of high school soccer at George Walton Academy, helping his team to a National Runner-Up finish in 2019. He spent his sophomore year of high school in Madrid, Spain playing for Rayo Vallecano and played club soccer for GSA ECNL. Apart from the outstanding soccer program and facilities, Jani chose UCF because it has a one-of-a-kind campus and believes it's a great place to pursue his business degree.
J'n Pierre comes to UCF after scoring 10 goals and tallying five assists in his junior year after collecting 18 goals in his freshman season. He attended high school at the British College of Gava in Spain and went on to play for the Barbados 17U and 20U teams.