United Soccer Coaches unveils new national high school rankings (Girls)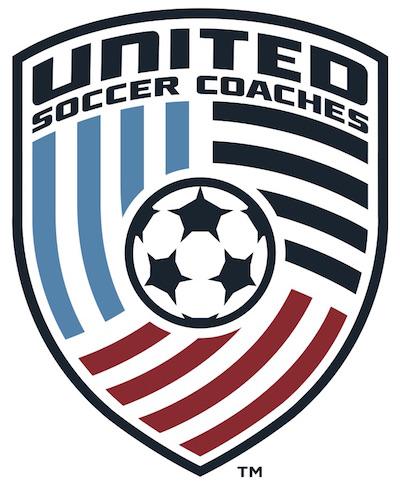 KANSAS CITY, Mo. (Via United Soccer Coaches) – United Soccer Coaches (formerly the NSCAA) and USA TODAY High School Sports released today the fourth set of regional and national polls in the USA TODAY/United Soccer Coaches rankings for boys and girls high school spring soccer.
Notre Dame de Sion in Kansas City, Mo., led by head coach Matt Darby, sits atop the girls poll for the third straight ranking at 12-0-0. St. Charles North (St. Charles, Ill.) is second for the third straight ranking with a 14-0-1 record and they are followed by Madison (Vienna, Va.), Clover (Clover, S.C.) and Broken Arrow (Broken Arrow, Okla.) rounding out the top five.
+READ: Reilyn Turner nets four as U.S. U-16 GNT overpowers Slovenia
USA TODAY/United Soccer Coaches Super 25 Spring Girls – National – Poll 4 – May 1, 2018
| Rank | School | Prev. | W-L-T |
| --- | --- | --- | --- |
| 1 | Notre Dame de Sion (Kansas City, Mo.) | 1 | 12-0-0 |
| 2 | St. Charles North (St. Charles, Ill.) | 2 | 14-0-1 |
| 3 | Madison (Vienna, Va.) | 9 | 9-0-1 |
| 4 | Clover (Clover, S.C.) | 4 | 19-1-0 |
| 5 | Broken Arrow (Broken Arrow, Okla.) | 11 | 17-0-0 |
| 6 | Parkview (Lilburn, Ga.) | 17 | 18-1-0 |
| 7 | Grandview (Aurora, Colo.) | 10 | 10-0-2 |
| 8 | New Trier (Winnetka, Ill.) | NR | 13-0-2 |
| 9 | Lee's Summit West (Lee's Summit, Mo.) | 17 | 12-0-0 |
| 10 | First Colonial (Virginia Beach, Va.) | 19 | 8-0-0 |
| 11 | Broomfield (Broomfield, Colo.) | 5 | 11-0-1 |
| 12 | Charlotte Catholic (Charlotte, N.C.) | NR | 17-1-0 |
| 13 | Lexington (Lexington, S.C.) | 12 | 17-1-0 |
| 14 | Brookfield Central (Brookfield, Wis.) | 22 | 7-0-0 |
| 15 | Albemarle (Charlottesville, Va.) | RV | 9-0-0 |
| 16 | Nerinx Hall (St. Louis, Mo.) | 6 | 15-1-0 |
| 17 | Elkhorn South (Elkhorn, Neb.) | 24 | 12-1-0 |
| 18 | Marian (Bloomfield Hills, Mich.) | 16 | 8-0-0 |
| 19 | Johns Creek (Johns Creek, Ga.) | 18 | 16-0-3 |
| 20 | Charlotte Latin School (Charlotte, N.C.) | NR | 14-1-1 |
| 21 | Valley (West Des Moines, Iowa) | NR | 4-0-0 |
| 22 | Lassiter (Marietta, Ga.) | 23 | 16-1-1 |
| 23 | Rock Canyon (Highlands Ranch, Colo.) | NR | 10-2-0 |
| 24 | Brighton (Brighton, Mich.) | NR | 7-0-1 |
| 25 | Marian (Omaha, Neb.) | 16 | 11-2-0 |
Records shown are through games of April 29, 2018
Also receiving votes: Rockwood Summit (Fenton, Mo.), Ankeny (Ankeny, Iowa), Blessed Trinity (Roswell, Ga.)