United Soccer Coaches awards High School Coaches of Significance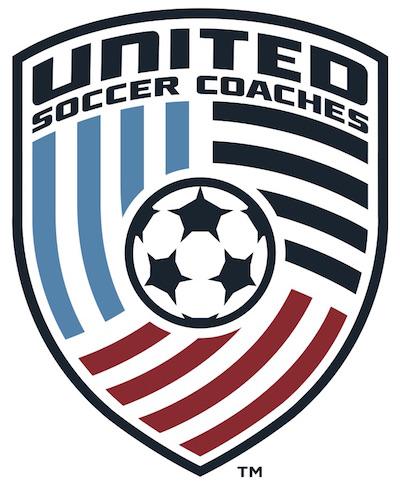 KANSAS CITY, Mo. (Via United Soccer Coaches) – United Soccer Coaches (formerly the NSCAA), along with the association's High School Coaches Member Group, is proud to announce the recipients of the first annual High School Coach of Significance Award.
The High School Coach of Significance Award acknowledges high school coaches that go above and beyond by using their coaching position to teach life lessons and provide opportunities to develop outstanding young men and women.
"This is an exciting time for not only the United Soccer Coaches, but also for our high school advocacy team," said Greg Winkler, Boys Chair of the High School Coaches Member Group. "Our group has worked very hard to find a way to recognize our high school coaches that focus their efforts on building relationships and coaching beyond the playing field. We want to congratulate our first class of recipients on their accomplishments and we look forward to sharing more great stories in the future."
Recipients of the 2017 High School Coach of Significance Award are listed alphabetically by state:
Arizona – Ron Teat
California – Edwin Manzanero
Connecticut – Scott McCarty
Florida – Leo Madrigal
Georgia – Katie Scali
Indiana – Rollie Clements
Iowa – John O'Connor
Maryland – Todd Knepper
Massachusetts – John Barata
Minnesota – Mindy Daugherty
Missouri – Kyle Austin
New Jersey – Billy Caruso
New York – Matthew Allen
North Carolina – Susan Ellis
Ohio – Derek Hone
Oregon – Alyson Hollewijn
Pennsylvania – Jim Hardy
South Carolina – Kevin Heise
Texas – Sulema Tamez
Utah – Lee Gillie
Vermont – Lori McClallen
Virginia – Cosmo Balio
Wisconsin – Kevin May
The first class of award winners represent 23 states and are recognized in the September/October edition of Soccer Journal. As this award continues to grow, the goal is to annually recognize a total of 50 individuals with one recipient from each state.
Winners of the High School Coach of Significance Award are nominated by a United Soccer Coaches member though an online form that includes at least one letter of reference. Completed forms are reviewed by the selection committee comprised of national, regional, and state representation.