Long Island Junior Soccer League, IberCup USA announce partnership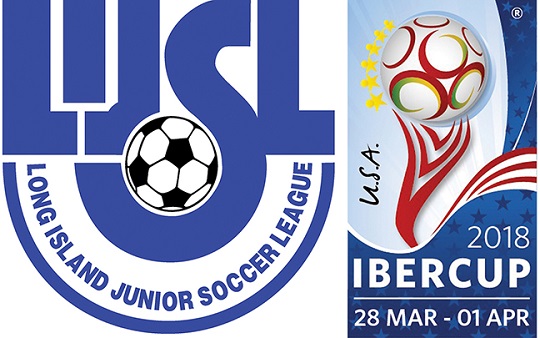 (Via Eastern New York Youth Soccer Association) – The Long Island Junior Soccer League (LIJSL) and the IberCup USA have announced a joint agreement which will culminate in the opportunity for one LIJSL Boys-Under-14 Fall 2017 Premier Division team to participate in the IberCup USA 2018. The event will be held March 28 to April 1 in Dallas, Texas.
The top four Boys-Under-14 (players born in 2004) teams from the league's Premier Flight Division will be invited to compete in the IberCup Champion Final Four playoffs. Winners of the semifinal matches will then move on to meet in the final, with that winner being named IberCup Champion. Both the semifinals and the final match will take place on Saturday, November 25, at the league's Peter Collins Soccer Park in Plainview.
The LIJSL IberCup Champion will then receive an automatic invitation, and paid acceptance into the prestigious event, with the team's hotel, meals and ground transportation costs paid for by IberCup USA. The value of the package is estimated to be more than $10,000.00.
"The IberCup is very excited about the partnership with such a prestigious league like the LIJSL," stated Filipe Rodrigues, Founder and Tournament Director of the IberCup. "We welcome and look forward to seeing the LIJSL 2004 Fall league-winning team compete at the tournament, and hope to have more LIJSL teams there as well. The IberCup tournaments are a great opportunity for LIJSL teams to get exposure to top international competition."
"The LIJSL is exceptionally pleased to partner with IberCup USA and is very excited that our league teams will have the opportunity to play in one of the most competitive youth soccer tournaments in the USA," commented Steve Padaetz, the LIJSL's Director of Member Services and the League's Competitions Chair.
The IberCup USA offers some of the best teams from across the nation, as well as top international teams, the chance to come together and compete each spring in Dallas. The 2017 event featured top youth teams from Manchester City, Liverpool FC, Atletico Madrid, Anderlecht Belgium, Sockers FC Chicago, FC Dallas, Orlando City, Continental FC and the Dallas Texans. The IberCup USA has boys age categories 2004 through 2009 and is also open to all LIJSL teams playing in these age categories.
The LIJSL, established in 1966, is the largest league in the Eastern New York Youth Soccer Association (ENYYSA) and one of the largest youth soccer leagues in the United States. The League has 104 member clubs, more than 5,000 volunteers and over 60,000 registered players, offering various youth soccer programs for participants from five to eighteen years of age.