UConn men's soccer announces 6 additions to 2019 recruiting class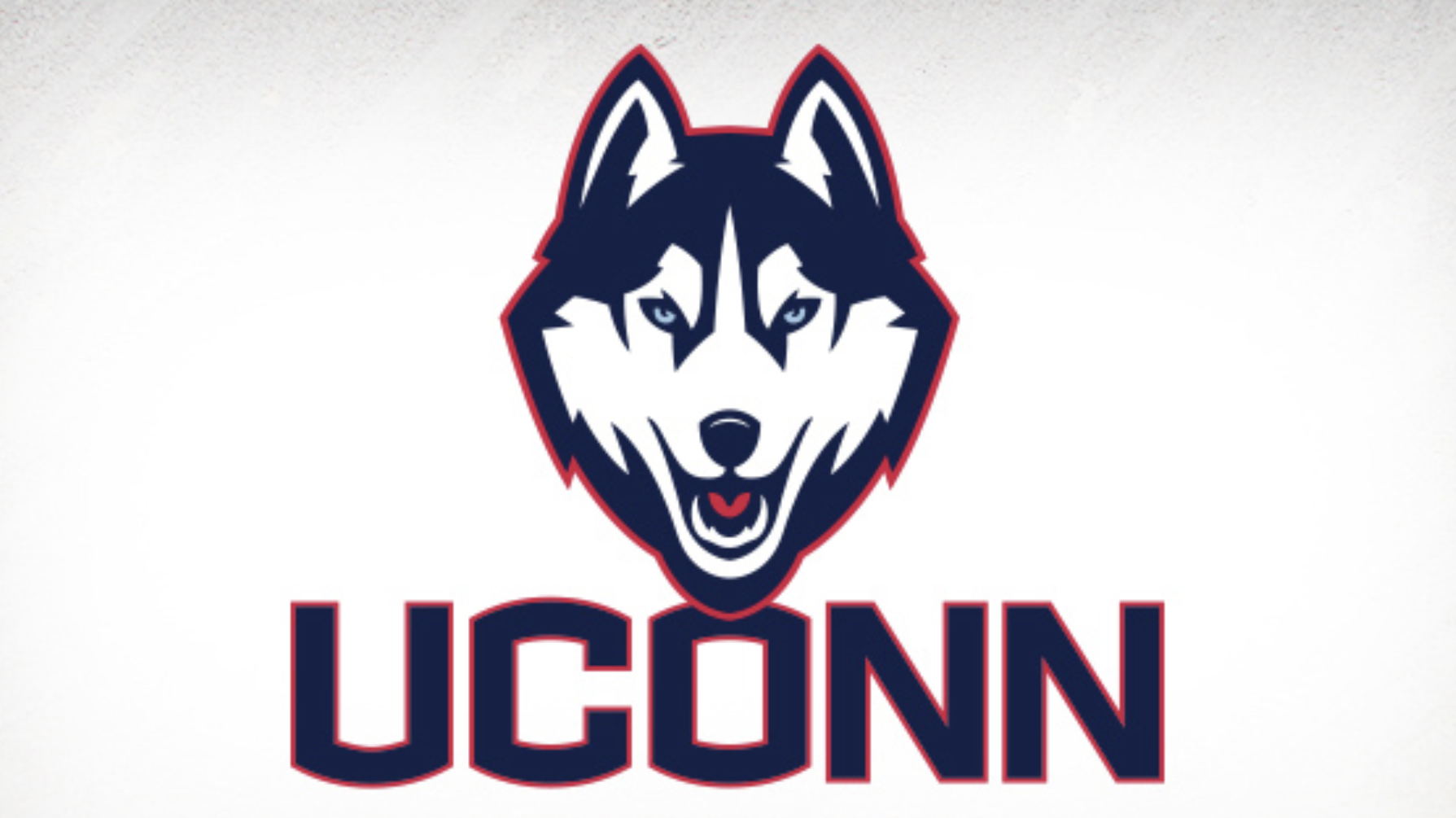 STORRS, Conn. – The UConn men's soccer program announced the addition of six student-athletes to the incoming class of 2019.
Syracuse transfer Djimon Johnson joins freshmen Moussa Wade, Thomas Decottignies, Chris Alwang, Owen Guglielmino and Joey Zarra as the latest additions to an already strong recruiting class for the Huskies.
The six man group rounds out the program's group of 15 newcomers, which includes incoming freshman Marcus Peterkin, Josh Morgan, Jayden Reid, Wesley Leggett and Ben Awashie as well as transfers Ziyad Fekri (Louisville), Jordan Hall (Rutgers), Jake Dengler (Loyola Maryland) and Ahdan Tait (Virginia).
"We are excited to welcome such a talented group of student-athletes to campus," said associate head coach Mike Miller. "This class features top players with college experience as well as excellent true freshman. Each player in the class will have a specific role in our future success. We can't wait to get started with this group next week!"
Johnson comes to Storrs following two seasons at Syracuse. The Bridgeport, Conn., native made 15 starts in 31 career games for the Orange, and posted his first career assist on the game-winning goal in an early season road contest at Oregon State. Additionally, the midfielder helped the Orange post seven shutouts across both seasons, including two against No. 1 nationally ranked conference foe Wake Forest.
Hailing from Dakar, Senegal, Wade will don the navy and white this fall after playing at the Diambars Academy – the same academy recent graduate and UConn soccer standout Abdou Mbacke Thiam attended. Wade – who splits time at the forward and midfield position – will bring an elusive scoring prowess to the Huskies, as he led Diambars in total goals scored throughout the season.
Decottignies will join the Huskies after spending time with the IC de Croix soccer club where he logged 1336 minutes in 19 games. Previously, he attended the Lille Academy, one of the top institutions in France.
Finally, UConn will round out the 15-member class with the trio of Alwang, Guglielmino and Zarra from the Oakwood Soccer Club. Alwang played two seasons with Oakwood after moving from the Beachside Soccer Club. The midfielder made 33 starts in 41 games and registered 12 goals.
Guglielmino, a four-year product of Oakwood, also spent time in the midfield where he made 57 starts in 93 matches and tallied 15 goals. Zarra also spent four seasons in the Oakwood midfield, starting 75 of 98 career matches while also tacking on six goals. He will play on defense for the Huskies.
You can read about the earlier additions to the 2019 class below:
Ben Awashie:
Awashie, who was born in the Volta Region of Ghana, chose to attend UConn because of its rich history and the opportunity to develop under Coach Mike Miller. He excelled highly at his high school, and after being acknowledged as the best player in player in national competition, Ben was selected to participate in a West African Tournament Championship Tournament held in Gabon.
In addition to being an elite soccer player, Ben also excels academically. His excellent academic record paved the way for him to continue his studies at the University of Ghana, and resulted in his recommendation to Phoenix academy – a sport and education charity that supports socio economically disadvantaged teenagers with unique potential and equips them with the opportunities to have a bright future.
Ziyad Fekri
In two seasons with the Cardinals, Fekri registered a goal and four assists for six points. As a sophomore, the Rabat, Morocco native started all 19 matches on the back line for the Cardinals and served as a key member of a defense that registered eight shutouts en route to the ACC Championship. Additionally, Fekri's play earned the sophomore a nod to the ACC Championship All-Tournament team.
During his freshman campaign, he appeared in 17 matches overall, including starts in the final 15 matches of the season for the No. 7 Cardinals. Fekri was an instrumental part of the Louisville backline that recorded 12 shutouts overall.
Prior to his collegiate career, Ziyad played club soccer for FUS of Rabat from 2016-17 and Academie Royale Mohammed VI from 2012-16. Additionally, he was a member of the Moroccan U19 National Team and finished second in the 2016 TIDA event in the Ivory Coast. Ziyad also played in three national championships, winning the 2017 (U19) championship while posting a second place finish in the U21 national championship and a third place finish in the 2015 U17 national championship.
Jordan Hall:
Hall, a transfer from Rutgers University, will play his senior season for the Huskies and bring a big-time scoring presence to Storrs.
During the 2018 season, he tallied 14 goals and two assists to total 30 points on the year, earning the Manchester, England native 1st Team All-Big Ten and All-Big Ten Conference Tournament honors.
Prior to his one-year stint in New Jersey, Hall played two seasons at Mississippi Gulf Coast College.  In his two seasons with the Bulldogs he racked up a total of 57 goals and 24 assists, including 29 in his sophomore season – tied for third in the country.
The two-time All-American and 2018 United Soccer Coaches Junior College Scholar All-American earned National Soccer Coaches Association of America NJCAA Division I All-American First Team, All-South Region First Team, NJCAA Division I All-American Second Team and All-Region 23 Team honors as a freshman and NJCAA First Team and USC Second Team All-American honors and also participated in the MACJC All-Star Game as a sophomore.
Jake Dengler:
Jake Dengler joins the Huskies after playing last season for the Loyola Maryland Greyhounds, and bringing a level of defensive intensity to the program.
During the 2018 season, Dengler played and started in all 16 matches for the Greyhounds at the center back position. Dengler tallied two points on the season, scoring a goal in the season-opening win over Rutgers on Aug. 24. His play on the defensive side of the field earned Jake a selection to the United Soccer Coaches All-Atlantic Region Second Team.
Prior to his one-year stint at Loyola Maryland, Dengler played in 20 matches at CCBC Essex, finishing second on the team with 11 goals and 25 points. Jake's performance during the 2017 season earned him NJCAA All-America, United Soccer Coaches All-East Region First Team, Region XX First Team and Maryland JUCO First team honors.
Ahdan Tait:
Ahdan Tait heads to Storrs after transferring from University of Virginia, where he appeared in one game for the Cavaliers this past season.
The Bridgeport, Conn. native started for the Beachside SC Academy team that made it to the quarterfinal of USSDA Championship game. He was selected to Generation Adidas to travel Spain, squaring off against the Real Madrid and Real Vallecano youth teams. Additionally, Tait was selected for the U.S. Training Center squad to play against the El Salvador U-20 National Team.
Jayden Reid – New York Red Bulls Academy:
Very dynamic left-footed winger who is one of the best in the Northeast. Will compete right away for time on the wing in the 2019 season.
Marcus Peterkin – PDA Academy:
The top goalkeeper in the state of New Jersey (#4 in the country) and #51 in overall players in the country. (Top Drawer Soccer). He is a tremendous athlete and possesses all of the tools to be a top collegiate Goal Keeper.
Wesley Leggett – Match Fit Academy:
One of New Jersey's top attacking players out of the Match Fit Academy. He possesses a lot of athleticism and a high soccer IQ. Additionally, he is a proven goal scorer at the youth level.
Josh Morgan – Baltimore Armour Club:
Top-100 national recruit and one of the top defenders in the Mid-Atlantic region.  He is a very technical athlete at outside back, and will compete to be our starting outside back in the future.