UCF women's soccer adds two more transfers to Fall 2021 roster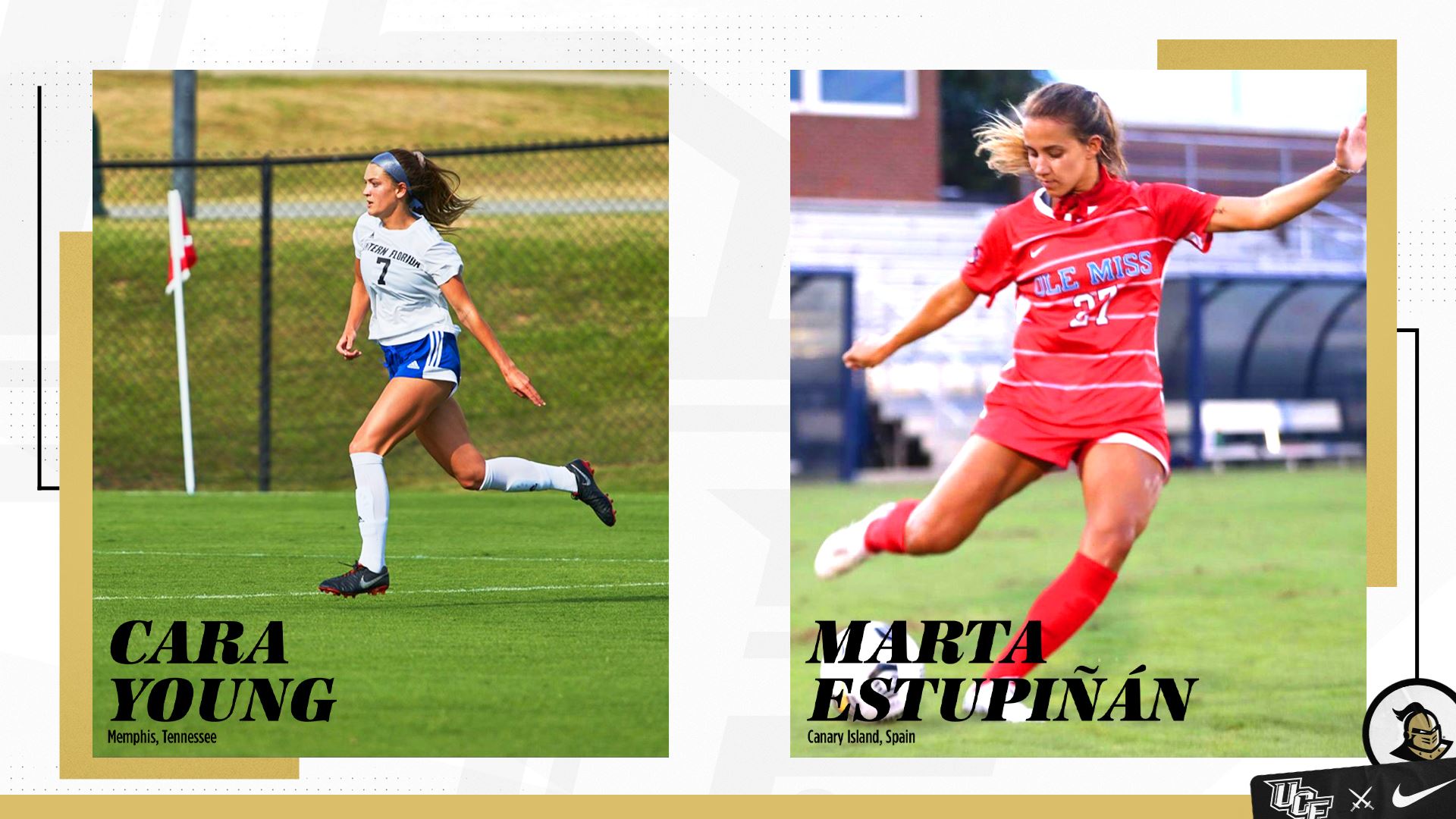 ORLANDO, Fla. – The UCF women's soccer team has added two more transfers, Head Coach Tiffany Roberts Sahaydak has announced on Wednesday. Cara Young and Marta Estupiñán will be joining the Knights beginning in the fall semester.
"We're excited to add these two creative players to our roster," Roberts Sahaydak said of the pair of transfers. "Both Cara and Marta have shown that they can perform in high level matches at their previous schools. I can't wait to have them here in Orlando this fall."
Marta Estupiñán comes to UCF by way of Tyler Junior College and Ole Miss, joining former Rebel teammate Lizah Pistorio for the Knights' 2021 campaign. Estupiñán picked up back-to-back NJCAA All-American nods in addition to picking up All-Region honors and helped Tyler JC win the 2019 NJCAA National Championship after finishing runner-up in 2018. As a junior at Ole Miss, she made six appearances with five starts before her fall season was cut short due to injury.
Cara Young heads to Orlando via Arkansas and Eastern Florida State College. At EFSC, Young earned nine and 10 appearances in 13 games – including an NJCAA national runner-up run with the Titans. In her time with the Razorbacks, she logged 282 minutes across 16 appearances. Prior to joining Arkansas for her freshman season, Young was ranked as the No. 12 player in the South Region for the 2019 recruiting class on TopDrawerSoccer.com and won a club state championship with Lobos Rush in 2015 and 2018.