UC Irvine men's soccer head coach Yossi Raz signs five newcomers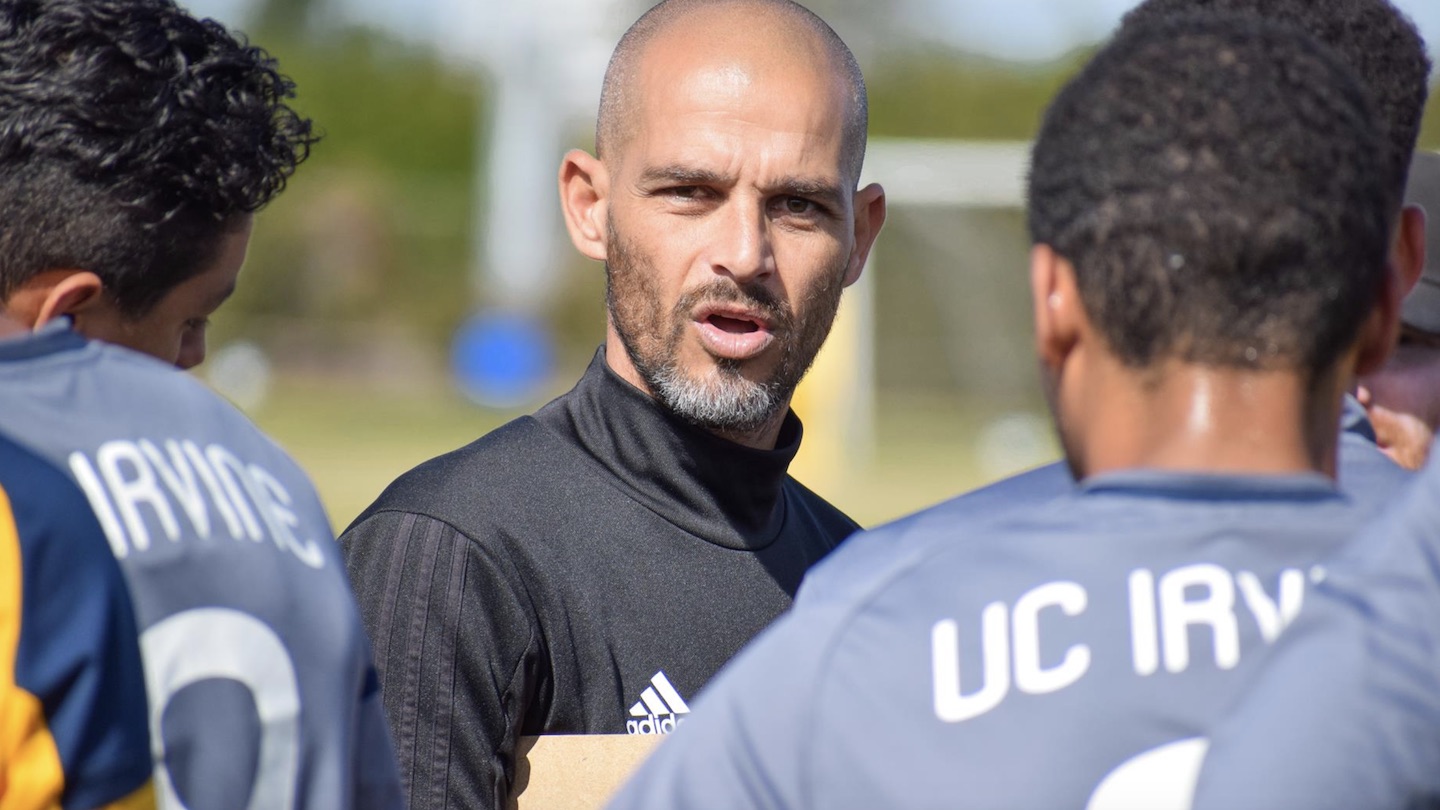 IRVINE, Calif. – Adding to UC Irvine men's soccer head coach Yossi Raz's signing class are five more talented student-athletes ready to compete in the 2021 season.
"During the pandemic, it has been challenging to go out and solidify recruiting. We are truly happy to have such a talented class committed to playing soccer here at UC Irvine," said coach Raz. "They are a mix between younger and older talents that we are all looking forward to seeing perform. We've added players in all parts of the field from goalkeeping, through the backline, contributors both on the exterior and central parts of the field, and of course upfront that will all help strengthen the program throughout."
| Student-Athlete | Ht / Wt | Year | Position | Hometown | School / Clubs |
| --- | --- | --- | --- | --- | --- |
| Noah Clarkson | 5-8 / 167 | Freshman | Midfielder | Santa Cruz, Calif. | Scotts Valley HS / SJ Earthquakes Academy / Santa Cruz Breakers |
| Mathias Winum | 6-3 / 182 | Freshman | Defender | Tromsö, Norway | Melhus Videregaende / Nardo FK |
| Jordan Becker | 5-11 / 165 | Freshman | Defender | Tarzana, Calif. | Sierra Canyon HS / Real So Cal |
| Ryan Khedoo | 5-6 / 125 | Grad Sr. | Midfielder | Brampton, ON, Canada | University of Missouri – Kansas City / St. Thomas Aquinas HS |
| Gordon Botterill | 6-5 / 187 | Grad Sr. | Goalkeeper | Vandœuvres, Switzerland | Fairfield University / Ecole Internationale de Geneve / FC Saint Paul / Servette FC |
"Besides all of our additions being elite athletes and soccer players, they are all very accomplished individuals, and we have no doubt that they're going to represent the program, the university, and the community in a wonderful way."
Noah Clarkson – Fr., MF | The newest addition to the midfield has skills to play all over the final third, but succeeded as a central midfielder while in high school and in club. While as an honor roll student at Scotts Valley High School, he played a pair of season scoring Second Team All-League honors. He's made his name with clubs San Jose Earthquakes Academy and most recently with Santa Cruz Breakers in his hometown of Santa Cruz. With four years at UC Irvine on the horizon, Clarkson has aspirations to play professionally, especially in Central or South America. On top of the great school and soccer program, Clarkson has eyes on the beach as well as he was part of his surf team in high school and has been surfing since he can remember.
Mathias Winum – Fr., DEF | Winum arrives as a lengthy center back for the Anteaters at 6'3″. As a youth in his home country of Norway, Winum starred for his school, Melhus Videregaende along with Second Division side, Nardo FK. His club took home an Indoor Cup title, and has tested his stuff against Norway's best playing against Rosenborg and defeating the country's top youth team, Molde. Winum is ready to join the Anteaters not only for the program, but the great academics at UCI. His athletic family also includes his parents who played soccer and handball, and Mathias leads the way as the oldest of five children in the family.
Jordan Becker – Fr., DEF | The accomplished center back joins the Anteaters from the valley and Tarzana where his parents attended CSUN and Cal Poly Pomona. Becker's aspirations include a productive four-year stint with the 'Eaters that includes a national title, and setting off into a career in the front office of a major sports organization. He's had his eyes set on UCI since playing with coach Raz on his U14 team with Real So Cal, a club where he spent 10 years, took home a title on the U12 side, and propelled the squad through the round of 16 in the National Cup as a U13 with a penalty goal.
Ryan Khedoo – Gr., MID | The fiery attacker has bounced all over since growing up in Brampton in Ontario, Canada. Khedoo began with Toronto FC Academy as a U13 before moving up to Team Ontario, Woodbridge Soccer Club, and playing one year at St. Thomas Aquinas HS. Khedoo earned a spot in camp for the Canadian National Team in 2014 before he was off to the Midwest and St. Louis Community College where he scored three times and added 12 assists for the club that finished eighth in the nation. After that, Khedoo was off to the Division I level playing the last two years at Kansas City (UMKC) playing in all 30 matches and earning Second Team All-Conference honors each year. Khedoo has five goals and six assists in those games adding three game-winners including a game-winner in his one goal in 2020. Khedoo will use his graduate year to join the Anteaters citing the coaching staff and program's success as his main reasons from joining the program. He was also included in the MLS Combine and included in the MLS Draft list last year, and most recently joined the Guyana National Team in Gold Cup qualifying and even scored in a friendly against highly-touted Bermuda side.
Gordon Botterill – Gr., GK | The 6'5″ goalkeeper's journey began in Germany where he was born and growing up in Vandœuvres, Switzerland. Botterill rose through Ecolint High School and playing with FC Saint Paul, Servette FC, and even Chelsea FC before heading to the states in 2017. He's had a four-year impact at Fairfield University of the MAAC in the Northeast earning All-MAAC accolades in all four years. His freshman season, the Stags earned a regular season and tournament title for a spot in the NCAA Tournament. He's put up 24 clean sheets in 60 career matches with nine as a freshman. Together with a career goals against of 0.95, 229 saves, and saving over 75% of shots on goal, he's on to UC Irvine where he's ready to for his graduate season while studying for his master's in Innovation and Entrepreneurship.