U.S. Youth Futsal announces coaching staff for National I.D. Trials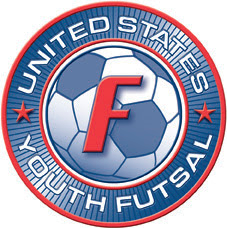 Overland Park, Kan. (Via U.S. Youth Futsal) – U.S. Youth Futsal has announced the coaching staff for its 2018 National I.D. Trials, which will take place from June 29-30 in New Century and Overland Park, Kan.
The event brings together the top players born between 2000-2008 from across the country who have attended U.S. Youth Futsal State Identification Trials in seventeen cities throughout the past ten months.
Led by U.S Youth Futsal Technical Director and 20 years U.S. Mens Futsal National Team Head Coach Keith Tozer and Director of Goalkeeping Otto Orf, players will participate in two training sessions and four games during the two-day camp. More than 520 players from 34 states will be guided by 26 coaches from 15 states.
"I am excited to be in Kansas City with the most outstanding young Futsal players in the country," Tozer said. "The quality of the players has improved immensely through the many great U.S. Youth Futsal programs."
Tozer and Orf, along with Futsal I.D. Director Soorena Farboodmanesh and Girls Administrator Jason Miller and Boys administrator Brian Catrine will oversee the event. They are assisted by an exceptional coaching staff that includes Men's National Futsal Team Goalkeeping Coach Mark Litton, veteran youth national team coaches Craig "Hawk" Canavan, Jeff Lamy and Fabian Rodriguez and former Men's National Futsal Team player Lee Tschantret.
"We have assembled a tremendous coaching staff," said Tozer, who is also a FIFA Futsal Instructor. "These men and women are exceptional at teaching the game of Futsal."
The best players in the country will be selected for U.S. Youth Futsal National Teams.
"The National Trials are a high level, competitive, fun training camp that will prepare players to compete for their country in the near and long-term future." said Jon Parry, who is the Executive Director of United States Youth Futsal Organization.
The 2000 (01) , 2002 and 2003 age groups will travel to Medellín, Colombia
on July 23. Teams at the 2004, 2005, 2006 and 2007 age groups will travel to Lisbon, Portugal or Canada on Dec. 26.
"More than 520 players will compete for just a handful of roster and alternate spots on the U.S. Youth Futsal National Teams," said Farboodmanesh, the program's director.
For this summer's trip, teams will stay in Medellín — the City of Eternal Spring — and train and play in a professional Futsal stadium. The visit will include a day of training and a day of team-building adventure. Teams will also likely take in a professional Futsal match and may also get to observe Colombian national team training.
"We traveled to Medellín in 2016 and it was truly fantastic," noted Miller, who coached the U16 girls that year. "The Futsal and the cultural experience were incredible, and every player, parent and staff member on the trip created a lifetime of memories."
The boys trial will take place at the New Century Field House in New Century, Kan. while the girls will gather at Johnson County Community College in Overland Park, Kan.
U.S. Youth Futsal 2018 National I.D. Trial Staff
Leadership:
Soorena Farboodmanesh, Program Director; Wellesley, Mass.
Jason Miller, Girls Administrator; Sudbury, Mass.
Brian Catrine, Boys Administrator;North Oaks, MN
Otto Orf, Director of Goalkeeping; Kent, Ohio
Keith Tozer, U.S. Youth Futsal Technical Director, Glendale, Wisc.
Coaching Staff:
Dante Bayliss-Garcia; Columbus, Ohio
William Beaman; Fort Collins, Colo.
Tom Bellen; Merrimack, N.H.
Diego Bobadilla-Mireles; Milwaukee, Wisc.
Chris Booker; Whitesville, Ky.
Craig Canavan; LaGrangeville, N.Y.
Fabio Caresia; Overland Park, Kan.
Brian Catrine; North Oaks, Minn.
Carlos Cruz; Fort Wayne, Ind.
Allison Cuiksa; Berea, Ohio
Jimmy Deutsch; Gilbert, Ariz.
Joe Farrell, Richmond, VA
Dusan Jakica; Eden Prairie, Minn.
Kevin Jackson; Charleston, S.C.
Declan Jogi; Overland Park, Kan.
James Kavanagh, Sacramento, Calif.
Jeff Lamy; Lowell, Mass.
Mark Litton; Milwaukee, Wisc.
Ricky Pinto; Kansas City, Kan.
Mary Rea; Rock Hill, S.C.
Fabian Rodriguez; Grand Rapids, Mich.
Alex Tozer; Milwaukee, Wisc.
Lee Tschantret; Towson, Md.
Jessie Zamudio; Grand Rapids, Mich.