East Coast NPL welcomes four more boys clubs for inaugural season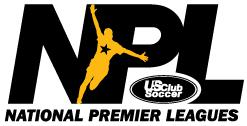 (Via US Club Soccer) – Two weeks after US Club Soccer officially welcomed the East Coast NPL as a new league member of the National Premier Leagues (NPL) and Elite National Premier League (ENPL) next season, the league has welcomed four more boys clubs.
Member boys clubs within the East Coast NPL are as follows, and the additions are noted below with asterisks:
Delaware FC (Del.)*
FC Copa Academy (N.J.)
Ironbound SC (N.J.)
Manhattan SC (N.Y.)
NJ Stallions (N.J.)*
Parsippany SC (N.J.)*
PDA Hibernia (N.J.)
PDA Shore (N.J.)*
STA (N.J.)
TSF Academy (N.J.)
More information about member girls clubs will be announced soon.
"These clubs epitomize what it means to be an NPL member club," said Leo Garcia, US Club Soccer Vice President of Competitions and NPL General Manager. "Not only do they field competitive teams that will be ready to compete for ENPL championships next season, but off the field, they exemplify professionalism in their administration, facilities and leadership."
The formation of the East Coast NPL is another example of US Club Soccer's continued commitment to its members in the Northeast. That commitment – lead by a Players First philosophy – results in an optimal environment of quality competition and player development and identification.
The East Coast NPL has been approved for ENPL qualification pathways in its inaugural season next year. There will be about 300 clubs competing in the ENPL during the 2018-19 season.
The ENPL represents the highest level of boys competition in US Club Soccer. There are numerous qualifying competitions throughout the country – made up of NPLs and Boys ECNL Conferences. The inaugural ENPL Playoffs takes place this summer.
Quotes from new member boys clubs:
Stan Matlak, Parsippany SC Technical Director: "We are very excited to be back in the East Coast NPL. Our players will have the opportunity to play in a competitive and consistent environment where development of the players is the primary goal. We believe in long-term development, and the NPL platform's club-based structure allows us to work with all our players with the same goal in mind, keep improving and competing against the top teams/clubs in our region. Not many clubs have the same opportunity getting invited to play under the NPL structure. We are very happy for our players to have this chance to compete in this league."
Simon Muckle, PDA Shore Boys Director of Coaching: "PDA Shore (boys) is looking forward to being a part of the NPL next season, as we seek to provide the best training and competitive environment to our players and teams. The NPL has long proved to give teams consistently high-quality competition challenging players, teams and coaches week in and week out. We look forward to embracing this challenge."