U.S. Under-17 Men's National Team drawn into Group A for World Cup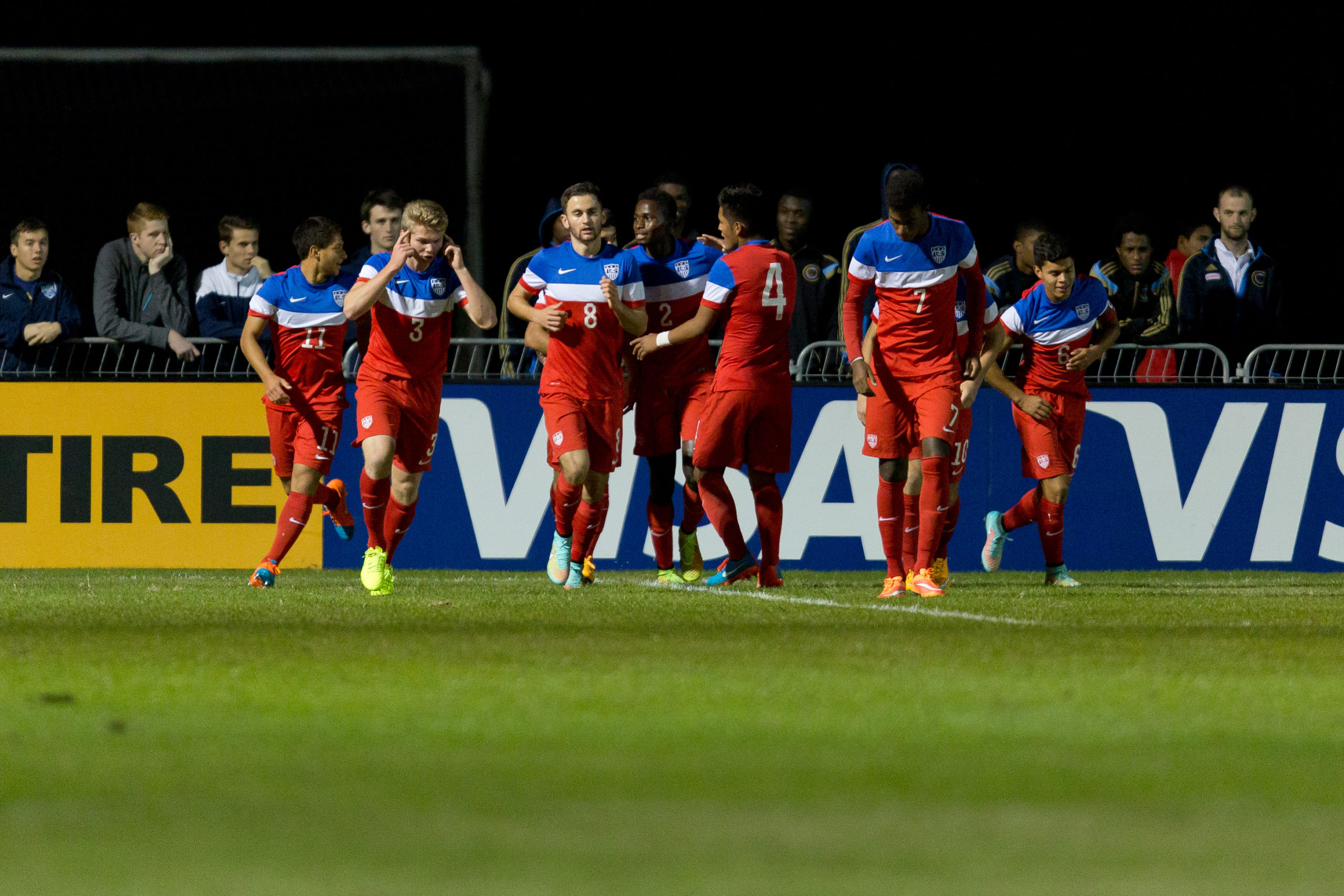 CHICAGO (via U.S. Soccer) – The U.S. Under-17 Men's National Team was drawn into Group A with host Chile, Croatia and Nigeria for the 2015 FIFA U-17 World Cup in Chile.
The USA will play in the opening game of the tournament against Nigeria on Oct. 17 at 4 p.m. ET in Santiago, followed by Croatia on Oct. 20 at 4 p.m. ET in Vina Del Mar and Chile on Oct. 23 at 7 p.m. ET in Vina Del Mar.
"It's always good when you know your opponents and can really start to prepare for what's ahead," said U-17 Men's National Team head coach Richie Williams. "It's an exciting moment and we're ready to get to work. Chile, Croatia and Nigeria are strong teams, and we know it's going to be a challenging group. We're confident in our players and are looking forward to the World Cup."
The FIFA U-17 World Cup runs Oct. 17-Nov. 8 among eight sites in Chile: Chillan, Concepcion, Coquimbo, La Serena, Puerto Montt, Santiago/Nunoa, Talca, and Vina Del Mar. The championship and third place matches take place Sunday, Nov. 8, at the 24,000-capacity Estadio Sausalito in Vina del Mar.
A total of 24 countries participate in the tournament. The top two teams in each group, as well as the best four third-place teams, advance to the Round of 16 on October 28 and 29.
In its last U-17 World Cup appearance in 2011, the USA was drawn into Group D where it finished in second place (1-1-1) ahead of New Zealand and the Czech Republic, and behind Uzbekistan. The MNT faced off with Germany in the Round of 16, falling 4-0 to the eventual third-place finisher.
The U.S. qualified for the U-17 World Cup with a third-place finish at the 2015 CONCACAF U-17 Championship in March. After winning its group with a 3-1-1 record, the U.S. clinched its spot in Chile by defeating Jamaica 5-4 in penalty kicks.
This is the 15th occasion that the USA has advanced to a FIFA World Youth Championship or World Cup at this age group. The USA's best performance was a fourth-place finish at the FIFA U-17 World Youth Championship in 1999 that included wins against Uruguay and Mexico. The U.S. nearly reached the final, falling in a penalty kick shootout to Australia in the semifinal.
U.S. U-17 MNT's Group A Schedule:
Oct. 17 – USA vs. Nigeria, 4 p.m. ET, Santiago
Oct. 20 – USA vs. Croatia, 4 p.m. ET, Vina Del Mar
Oct. 23 – USA vs. Chile 7 p.m. ET, Vina Del Mar
2015 FIFA U-17 World Cup Groups:
Group A: Chile (host), Croatia, Nigeria, United States
Group B: England, Guinea, Brazil, Korea Republic
Group C: Australia, Germany, Mexico, Argentina
Group D: Belgium, Mali, Honduras, Ecuador
Group E: South Africa, Costa Rica, Korea DPR, Russia
Group F: New Zealand, France, Syria, Paraguay