U.S. U-20 Women's National Team set to travel Spain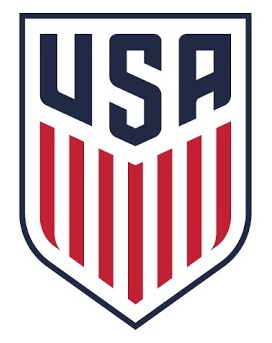 CHICAGO (Feb. 24, 2017) – The U.S. Under-20 Women's National Team will travel to Spain from Feb. 26-March 8 to play three games as this age group begins a new cycle with the goal of qualifying for the 2018 FIFA U-20 Women's World Cup in France.
The USA will face the Under-19 sides from Norway (March 3 at 11:30 a.m. ET), Germany (March 5 at 9 a.m. ET) and France (March 7 at 10 a.m. ET) in La Manga, but will be playing against teams with players from the same birth years.
The 24-player U.S. roster is made up of 14 players born in 1998 (which is the age cut-off year for the next U-20 Women's World Cup), nine players born in 1999 and one in 2000. Five of the 1999s played for the USA in last year's U-17 Women's World Cup in Jordan. Those players are goalkeeper Laurel Ivory, defenders Isabel Rodriguez and Karina Rodriguez, midfielders Jaelin Howell and Frankie Tagliaferri and forward Civana Kuhlmann, who scored a hat trick in the opening match against Paraguay. Tagliaferri scored twice at the World Cup.
+READ: Youth National Team coaches French, Snow join USWNT staff
The roster also includes three players who were a part of the last U-20 WNT cycle in goalkeeper Brooke Heinsohn, midfielder Jordan Harr and midfielder Emily Fox. Heinsohn and Fox were on the U-20 Women's World Cup Team in Papua New Guinea. As a back-up, Heinsohn did not see action, but Fox played a significant role, playing 413 minutes over all six games while starting five of them.
The roster is a mixture of collegiate and youth club players with 10 already enrolled in college.
Forward Sophia Smith, who scored five goals over two games with the U.S. Under-18 WNT in England this week, will travel directly to Spain to join the U-20s. Smith, who was born in 2000, also played in the 2016 U-17 Women's World Cup in Jordan.
+READ: Sophia Smith hat trick paces U.S. U-18 WNT in 5-0 win over Norway
With Michelle French, who coached the U.S. U-20s over the last two cycles, joining the U.S. Women's National Team staff as an assistant coach, U.S. Women's Technical Director April Heinrichs will coach the team in Spain as the process of hiring a new head coach for the U-20 WNT progresses.
The U-20 WNT will be in La Manga at the same time as the U-23 WNT, which will also be playing three matches.

U.S. U-20 WNT Roster by Position
GOALKEEPERS (2): Brooke Heinsohn (Duke; Norfolk, Mass.), Laurel Ivory (West Florida Flames; Surfside, Fla.)
DEFENDERS (7): Sydney Dawson (Internationals SC; Akron, Ohio), Emily Fox (North Carolina; Ashburn, Va.), Samantha Hiatt (Boston College; Newcastle, Wash.), Tara McKeown (San Diego Surf; Newbury Park, Calif.), Karlie Paschall (Tennessee SC; Brentwood, Tenn.), Isabel Rodriguez (Michigan Hawks; Canton, Mich.), Karina Rodriguez (SoCal Blues; Torrance, Calif.)
MIDFIELDERS (8): Samantha Coffey (Match Fit Academy; Sleepy Hollow, N.Y.), Jaelin Howell (Real Colorado; Windsor, Calif.), Arlie Jones (San Diego Surf; Las Vegas, Nev.), Taylor Kornieck (Colorado; Henderson, Nev.), Zoe Morse (Virginia; East Lansing, Mich.), Frankie Tagliaferri (PDA; Colts Neck, N.J.), Viviana Villacorta (Beach FC; Lawndale, Calif.), Natalie Winters (Iowa; Plymouth, Mich.)
FORWARDS (7): Belle Briede (Tophat SC; Alpharetta, Ga.), Ceci Gee (Stanford; Orinda, Calif.), Jordan Harr (Texas Tech; Sachse, Texas), Abigail Kim (California; Vashon, Wash.), Civana Kulhmann (Colorado Rush; Littleton, Colo.), Kelsey Turnbow (Santa Clara; Scottsdale, Ariz.), Sophia Smith (Real Colorado; Windsor, Colo.)