Youth National Team coaches French, Snow join USWNT staff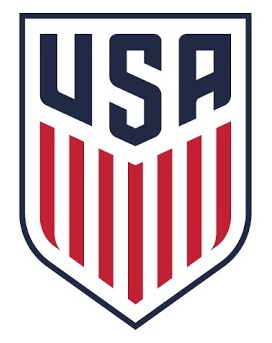 CHICAGO (Via U.S. Soccer) – U.S. Soccer has announced several changes to its Youth National Team staff as Michelle French and B.J. Snow will leave their posts with the U-20 and U-17 Women's National Teams, respectively to take positions with the U.S. Women's National Team.
French, who coached the USA at the 2014 and 2016 U-20 Women's World Cups, will join Ellis' staff as an assistant. French will be resuming her work, now in a full-time capacity, that she performed as part of Ellis' staff at both the 2015 FIFA Women's World Cup and the 2016 Olympics.
+READ: Sophia Smith hat trick paces U.S. U-18 WNT in 5-0 win over Norway
"Michelle was a huge asset for players and staff over the past two years, and now to have her solely focused on our team will be a tremendous benefit from a soccer standpoint," Ellis said. "She brings a former National Team players' perspective, the experience of three World Cups, and contributes greatly to the positive synergy in our environment."
Snow, who guided the U.S. Under-17 Women's National Team through the last two cycles, will fill a newly created role as Head of U.S. Women's National Team Talent Identification. He will be focused on identifying and tracking potential Women's National Team players in the NWSL, college ranks, the U.S. Youth National Teams and overseas.
+READ: USWNT to travel to Norway for international friendly on June 11
"B.J. is a great fit for this new position," said U.S. Women's National Team head coach Jill Ellis. "It was a role I felt we needed to fill a gap in the evaluation of college-aged players. Ultimately, B.J.'s task is to find players that have the profile to become full Women's National Team players. This position is particularly valuable right now with where we are in our cycle and our goal of continuing to deepen our pool."
Snow, who will travel with the U.S. U-23 WNT to La Manga, Spain, as an assistant coach for its next event in early March, will serve as acting head coach for the U-23s until U.S. Soccer fills the head coach opening for that age group.
The process of hiring new head coaches for the U.S. U-17 and U-20 Women's National Teams has begun.