U.S. U-17 WNT plays Brazil to 2-2 draw in friendly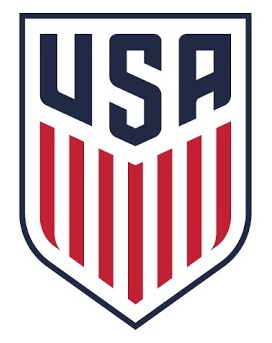 EAST LANSING, Michigan (Via U.S. Soccer) – The U.S. Under-17 Women's National Team fell behind early in the second half, scored two late goals to take a lead and then gave up an 89th minute equalizer in a 2-2 draw with the Brazil U-17 WNT in front of 2,250 fans at DeMartin Soccer Stadium on the campus of Michigan State University.
The teams will play again on Friday, Aug. 12 at Van Andel Soccer Stadium on the campus of Hope College in Holland, Mich. Kickoff is 7 p.m. ET. Admission is free.
The matches will be among the final chances to evaluate the players before Snow chooses the final roster for the 2016 FIFA U-17 Women's World Cup.
+Read: Solo slips as USWNT draws Colombia 2-2, but wins Olympic Group G
After Thais Regina put Brazil head in the 55th minute, forward Ashley Sanchez equalized in the 77th minute, smashing a first-time volley into the left side of the net off a cross from halftime substitute Alexa Spaanstra.
The USA took the lead four minutes later as midfielder Jaelin Howell headed home a corner kick service from Sanchez, but Nycole Sobrinho bagged a late equalizer just one minute from time.
It was the first time the USA has failed to win in 2016, moving to 10-0-1 in international matches this year.
The goal was the seventh of 2016 for Sanchez at the U-17 level and the 18th of her U-17 international career in just 15 U-17 caps. Howell's goal was her first international score for the USA at this age level.
U.S. head coach B.J. Snow utilized all six of his allowed substitutes while Brazil used just three.
+Read: U.S. U-15 Girls National Team routs Trinidad & Tobago 22-0
U.S. Under-17 Women's National Team Match Report
Match: U.S. Under-17 WNT vs. Under-17 Brazil WNT
Date: August 9, 2016 
Competition: International Friendly
Venue: DeMartin Soccer Stadium; Lansing, Mich.
Attendance: 2,250
Weather: 83 degrees, clear
Scoring Summary:   1          2          F
USA                            0          2          2
BRA                            0          2          2 
BRA – Thais Regina                                                         55th minute
USA – Ashley Sanchez (Alexa Spaanstra)                            77
USA – Jaelin Howell (Ashley Sanchez)                                 81
BRA – Nycole Sobrinho (Kerolin Ferraz)                               89

Lineups:
USA: 22-Laurel Ivory; 11-Kate Wiesner (14-Isabel Rodriguez,72), 7-Naomi Girma (capt.), 3-Karina Rodriguez, 4-Kiara Pickett (18-Kennedy Wesley, 78); 5-Brianna Pinto (24-Lia Godfrey, 61), 13-Jaelin Howell (21-Taryn Torres, 84), 6-Sophie Smith (9-Alexa Spaanstra, 46); 8-Civanna Kuhlmann (16-Adrienne Richardson, 72), 2-Ashley Sanchez, 23-Frankie Tagliaferri (19-Jordan Canniff, 61)
Subs not used: 1-Megean McClelland, 10-Emily Smith, 12-Hillary Beall, 15-Kerry Abello, 17-Sydney Zandi, 20-Rachel Jones
Head Coach: B.J. Snow
BRA: 2-Isabella Fernandes; 3-Camila Soares, 4-Thais Regina, 5-Angelina Constantino, 6-Thais Reiss; 7-Jaqueline Almeida (16-Maria Julia, 84), 9-Ana Vitoria Araujo, 10-Micaely Brazil (17-Nycole Sobrinho, 72); 11-Kerolin Ferraz, 12-Kemelli Ferreira, 14-Kawane Ribeiro (18-Raquel Batista, 46)
Subs not used: 1-Julia Silva, 8-Bianca Ferrara, 13-Rayane Souza, 15-Andressa Rosa
Head Coach: Luiz Ribeiro
Statistical Summary: USA / BRA
Shots: 9 / 6
Shots on Goal: 6 / 3
Saves: 2 / 4
Corner Kicks: 3 / 2
Fouls: 9 / 7
Offside: 0 / 0 
Misconduct Summary:
BRA – Kerolin Ferraz (caution)     66th minute
BRA – Ana Vitoria Araujo (caution)    71