All 23 rosters announced for CONCACAF Girls U-15 Championship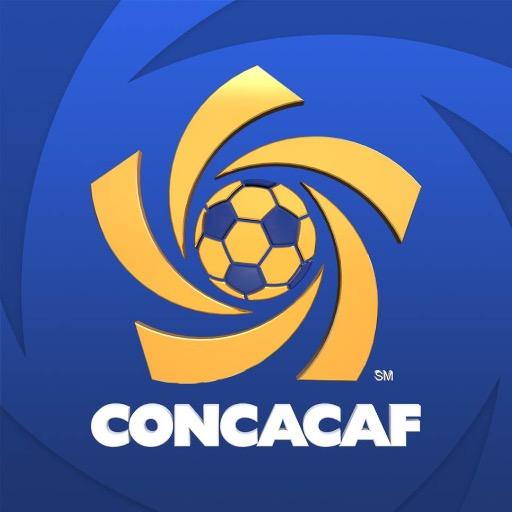 Miami (Via CONCACAF) – The Confederation of North, Central America and Caribbean Association Football (CONCACAF) made public today the official rosters for the 23 teams that will participate in the second edition of the CONCACAF Girls' Under-15 Championship, to be played from August 9-21 at the ESPN Wide World of Sport Complex at Disney in Kissimmee, Florida. 
Twenty-two (22) nations from across the CONCACAF region, as well as invitee Venezuela from CONMEBOL, have signed on to participate in the tournament, designed to encourage development for youth players from across the Confederation, while promoting competition at the international level for all member associations – including those for which few opportunities have previously existed at this age level.
+Read: U.S. U-15 Girls National Team routs Trinidad & Tobago 22-0
The ESPN Wide World of Sports Complex in Orlando, FL will play host to all the group phase and knock out round matches, beginning with the opening round today. 
Teams will be divided into three groups of five teams and two groups of four teams. All of the group winners, plus the second place teams from the five-team groups, will advance to the quarterfinals.
To view the full schedule, results, and list of Participating Member Associations please click here. 
Canada is the defending champion, after defeating Haiti 4-1 in penalties, in the title match of the 2014 edition, played in the Cayman Islands.
CONCACAF Girls' Under-15 Championship 2016 Final 18-Player Rosters
*Nations listed in alphabetical order
ANGUILLA
GK: Sammy Connor; Akiarra Pina – Richardson
DF: Liyah Adams; Ivory Crump; Danna Richardson; Shanna Richardson; Lala Romney; Nyka Ruchardson
MF: Ta-Leah Bradshaw; Carlia Johnson; Carla Gumbs; Lesha Gumbs; Neasha Hodge; Annick Pichevin; T'shara Rogers; Renyana Richardson; Bria Richardson; T'shara Rogers
FW: Maiesha MINETTE
ANTIGUA & BARBUDA
GK: Jermara Dennis; Sheniqua Laville
DF: Briana Auguiste; Dujonique Browne; Shunnye Christopher; Weisnella Downer; Kameely Jackson; Tarika Philip; Demica Samuel
MF: Ashana Lawerence; Tyanna Simon; Ta Janica Thomas; Danesia Wilson
FW: Jada Benjamin; Janequa Lewis; Zolique Samuel; Virginia Simon; Shekeyria Tonge
BAHAMAS
GK: Ambrielle Major; Kendi Outten
DF: Aliyah Clarke; Claudisha Curtis; Derrica Ferguson; Danae Malcolm; Tenniya Martin; Adonya Rolle; Tori Seymour
MF: Cimone Hanna; Tyra Mckenzie; Kourtni Pinder; Gabrielle Simms; Abigail Simms; Mckell Yallop; Abigail Victor
FW: Jenai Adderley; Angel Daxon
BARBADOS
GK: Shontee Broomes; Jade Clarke
DF: Olianna Bishop; Aaliyah Boyce; Tia Briggs-Thomspon; Tia Haynes; Keinelle Johnson
MF: Alana Boyce; Hope Colucci; Marissa King; Rowland Kirton-Browne; Jadzia Morris; Zara Owen; Britnee Standford; Asha Stevenson
FW: Caitlin Padmore; Tiana Sealy; Ryanna Thomas
BERMUDA
GK: Giaya Melakot; Zakhari Turner
DF: Jordan Davis; Delia Ebbin; Koa Goodchild; Danni Watson; Megan Titerton
MF: Trinae Edwards; Adia Gibbons; Jaden Masters; Tianna Mullan; Leilanni Nesbeth; Lindsey Pacheco; Jya Ratteray Smith; Jadea Steede Hill
FW: Sh'nyah Akinstall; Emily Cabral; Nia Christopher
CANADA
GK: Sophie Guilmette; Kat Haarmann
DF: Maya Antoine; Alexia Cajilig; Isabella Hanisch; Julia Kostecki; Sonia Walk
MF: Mya Jones; Lara Kazandjian; Maya Ladhani; Olivia Scott; Caitlin Shaw
FW: Teni Akindoju; Jordyn Huitema; Sydney Kennedy; Jayde Riviere; Aaliyah Scott; Julianne Vallerand
CAYMAN ISLANDS
GK: Ericia Burke; Satiah Miller
DF: Arthmeis Deslandes; Marlena Elvin; Cyan Francis; Daniella Gourzong; Aleksei Morris-Symour; Avigail Ramirez; Chyanai Tibbetts
MF: Ashley Ebanks; Shannelle Bennett; Monique Hernandez; Brianna Poy Fong; Hannah Scott
FW: Shayla Connor; Molly Kehoe; Sabrina Suberan; Ethana Villilobos
COSTA RICA
GK: Fabiana Solano; Veronica Trigueros
DF: Adina Badilla; Andrea Capmany; Camila Capmany; Pamela Gutierrez; Yariella Lopez; Nathlie Rojas
MF: Steysi Arias; Priscilla Chinchilla; Nicole Gomez; Carmen Marin; Stefany Mendoza; Maria Paula Porras; Jeimy Umaña
FW: Alexa Aguilar; Medolyn Guerrero; Maria Paula Salas Z.
CURACAO
GK: Shariëntely Francisca; Tihainy Nicolaas
DF: Evy Huiskens; Rosheny Kastaneer; Jurina Kook; Fresheny Michiel; Missuenly Reina; Jathsury Rosa; Thirza Van Arkel
MF: Lindsey Hart; Sjulienne Martina; Shahrazed Tizraqui; Reismarly Tokaay
FW: Loenairies Hose; Aryse Nicholson; Nikki Quilotte; Kaylee Siliee; Staygin Stephens
DOMINICAN REPUBLIC
GK: Nayeli Lopez; Carla Peralta
DF: Katia Constanzo; Jaely Encarnacion; Carmen Lorenzo; Richeymi Mejia; Miranda Montes; Minyeti Mancebo; Juanly Perez
MF: Nathaly Acosta; Claudia Alcantara; Georgina Hernandez; Yamely Lopez; Marianelis Perez; Deborah Tavarez
FW: Yordi Espinal; Karla Muñiz
EL SALVADOR
GK: Gilma Martir; Nathalie Martinez; Paolina Molina
DF: Clendida Blanco; Samaria Gomez; Angela Guinea; Gabriela Monjaras; Hileana Morales; Jessica Ortiz; Evelin Panilla
MF: Arianna Buchanan; Avery Fanslow; Gloria Gonzalez; Alyssa Menjivar; Maggi Segovia; Tatiana Soriano
FW: Lesly Calderon; Abigail Rivas
GRENADA
GK: Sabrina Rennie
DF: Abigail Adewunmi; Resheda Charles; Cardisha Rennie; Erin Sylvester; Treasher Valcin
MF: Akia Calliste; Sheranda Charles; Cassie Rennie; Coie Smith
FW: Ariel Andrew; Britney Charles; Katarzyna Gatt; Aaliyah Jackson; Shaniah Johnson; Diamond Lewis; Ruth Lewis; Malia Ramdhanny
HAITI
GK: Madelina Fleuriot; Edjenie Joseph
DF: Rachelle Caremus; Sheelove Joseph; Tabita Joseph; Nancy Lindor; Ruthnie Mathurin
MF: Elizabeth Brivil; Melchie Daelle Dumornay; Angeline Gustave; Dieunica Jean Baptiste; Abaina Louis; Sandrine Merant; Vladine Mervilus; Betina Petit-Frere; Flero Dina Surpris
FW: Danielle Etienne; Maile Jean
JAMAICA
GK: Jada Schokley; Sher Young
DF: Tacia AUSTIN; Kav HOWELL; Mo Mclaughlin; Janeil SIMPSON; Chris ROBERTS
MF: Gail Able; Spice Clarke; Shaq Forbes; Suen Gregory; Kelly Nunes; Kersha Thomas; Giselle Washington
FW: Kayla Bailey; Jody Brown; Shania Harris; Monique Perrier
MEXICO
GK: Ana Ruvalcaba; Shyh Saenz
DF: Karen Gomez; Julieta  Peralta; Ximena Rios; Kelly Rodriguez; Giovanna Urbalejo; Esmeralda Zamarron
MF: Fatima Arellano; Aislinn Garcia; Noemi Granados; Alice Hernandez; Ashly Martinez; Dania Perez; Anette Vazquez
FW: Alejandra Díaz; Alison Gonzalez; Maria Mauleon
NICARAGUA
GK: Ashly Delgadillo; Valeria Roblero
DF: Sofia Coen; Alejandra Fonseca; Reyna Roblero
MF: Kellsey Arguello; Bayola Carcache; Victoria Crowe; Elizabeth Pierson; Kristel Ruiz; Stephanie Ruiz; Camila Sequeira; Ana Silva
FW: Dayana Calero; Meykey Delgadillo; Yorcelly Humpherys; Nohelia Velasquez
PUERTO RICO
GK: Grecia Prieto; J Lo Varada
DF: Yarimar Correa; Karina Gines; Daniela Perez; Bianca Rosado; Juliette Wolpert
MF: Sofia Alvarez; Maria Luisa Colon; Soleil Maldonado; Yarielis Maldonado; Rocio Perez; Mariana Varela
FW: Thalia Perez; Isabelle Rivera; Carolina Vazquez; Gabriela Torres
SAINT LUCIA
GK: Qiana Joseph; Kenna Lionel
DF: Sasha Alcide; Tiffany Allain; Shakera Classe; Faith Emmanuel; Thai Fowell; Tessa Jones
MF: Steffany Allain; Geen Henry; Ilana Lashley; Melanie Richard; Britanya St Prix; Cassandra Shephard
FW: Tanika Bernard; Kayle Camille; Nicofia Joseph; Krysan St Louis
ST VINCENT & THE GRENADINES
GK: Somonique Laborde; Zerese Williams
DF: Krystal Foster; Arenna Grant; Shannell Lampkin; Sonja Mckie; Ka'mya Matthews; Vashica Pereira
MF: Chelsea Cordice; Cavorn Delpesche; Dionte Delpeche; Ushon Edwards; Kitanna Richards; Laquanda Soso; Shaielle Williams
FW: Aerril Delpieche; Ashanti Douglas; Areka Hooper
TRINIDAD & TOBAGO
GK: Aaliyah Alexander; Chelsea Ramnauth
DF: Kady Adams; Tianna Daniel; Timia Mcmillan; Gamelia Waldron; Roshun Williams
MF: Kayla Baboolal; Annika Daniel; Natifah Hackshaw; Jessica Harragin; Aaliya Lynch; Chrissy Mitchell; Maria-Frances Serrant; Shamika York
FW: Afiyah Cornwall; Aaliyah Prince; Tyanna Williams
U.S. VIRGIN ISLANDS
GK: Danielle Parker; Call'sha Wrensford
DF: Era Daniel; Tia Hughes; Riley Oram; Je'mia Ortiz; Lily Pierce
MF: Manal Abed; Judah Diamonback; Adelaide Jones; Vanshika Lulla; Grace Shimansky
FW: Anjahlique Bowry; Lunique Henley; Aspen Jones; Brianne Jones; Avia Joseph; Nia Woods
USA
GK: Ruth Jones; Lindsey Romig
DF: D'awncey Jones-Black; Tori Hansen; Makenna Morris; Leah Scarpelli; Natalia Staude
MF: Croix Bethune; Talia Dellaperuta; Mia Fishel; Eleanor Glenn; Madison Mercado; Gabrielle Robinson; Hollyn Torres
FW: Sunshine Fontes; Payton Linnehan; Samantha Meza; Alyssa Van Zanten
VENEZUELA
GK: Aranzha Aguiar; Adnhachiel Porras
DF: Maria Davila; Daniela Martinez; Andreina Rodriguez; Valentina Salvatierra; Nahomi Santaella
MF: Alessia Bianchini; Sofia Bolivar; Maria Cazorla; Eulimar Chirinos; Mariangel Delgado; Analeis Diaz; Daniela Rodriguez; Liurca Guacare; Lady Vera
FW: Jairelys La Rosa; Keisy Rondon