U.S. U-17 WNT heads to San Diego for training camp with U-16 GNT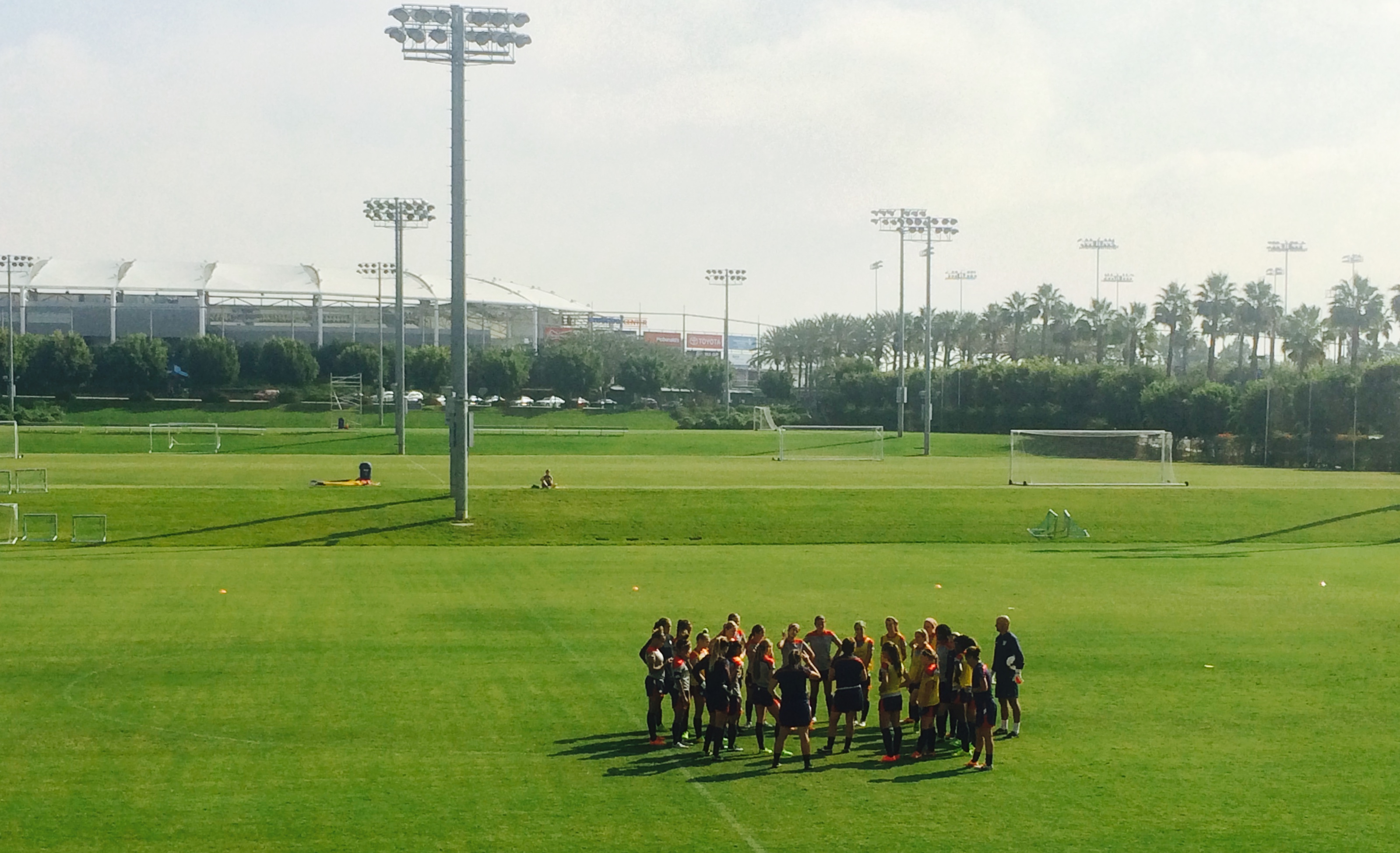 CHICAGO (Via U.S. Soccer) – The U.S. Under-17 Women's National Team, under head coach B.J. Snow, will hold a training camp from April 6-13 at the Olympic Training Center in Chula Vista, Calif. Snow has called up 24 players for the event that will be held in conjunction with a U.S. U-16 Girls' National Team camp.
The two teams will play each other twice during the week.
The U-17 camp features 19 players born 1999 and five born in 2000. The age cut-off for the next U-17 Women's World Cup in 2016, which is currently scheduled to be played in Jordan, is for players born on or after Jan. 1, 1999.
The U.S. U-17s are coming off a victorious run at the 2015 U-17 Women's NTC Invitational in Carson, Calif. in February, where they defeated Mexico, Canada and Japan to take the tournament title. The USA defeated Japan for the championship by a 3-1 score on goals from Ashly Sanchez, Emina Ekic and Briana Pinto.
U.S. U-17 WNT Roster by Position:
GOALKEEPERS (2): Hillary Beall (West Coast FC; Laguna Beach, Calif.), Brooke Bollinger (Space Coast United Storm; Indialantic, Fla.)
DEFENDERS (8): Kerry Abello (Team Chicago; Aurora, Ill.), Sierra Enge (Carlsbad United; Cardiff, Calif.), Joanna Harber (Eastside FC; Bellevue, Wash.), Karlie Paschall (Tennessee SC; Brentwood, Tenn.), Kiara Pickett (Camarillo Eagles; Santa Barbara, Calif.), Isabel Rodriquez (Michigan Hawks; Canton, Mich.), Karina Rodriquez (So Cal Blues; Torrance, Calif.), Sydney Zandi (Penn Fusion; West Chester, Pa.)
MIDFIELDERS (8): Chyanne Dennis (West Pines; Sunrise, Fla.), Rachael Dorwart (Penn Fusion; Mechanicsburg, Pa.), Emina Ekic (Javanon; Fairdale, Ky.), Jaelin Howell (Real Colorado; Windsor, Colo.), Brianna Pinto (CASL; Durham, N.C.), Ashley Sanchez (So Cal Blues; Monrovia, Calif.), Taryn Torres (Solar Chelsea; Frisco, Texas), Olivia Wade (La Roca FC; Kaysville, Utah)
FORWARDS (6): Rachel Jones (Tophat; Lawrenceville, Ga.), Emily Knous (Legends FC; Long Beach, Calif.), Civana Kuhlmann (Colorado Rush; Littleton, Colo.), Alexa Spaanstra (Michigan Hawks; Brighton, Mich.), Francesca Tagliaferri (PDA Arsenal, Colts Neck, N.J.), Jordan Taylor (Ohio Premier Eagles; Wadsworth, Ohio)