U.S. U-17 WNT completes two-game sweep of England with 6-2 rout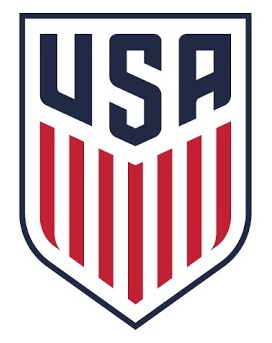 PORTLAND, Oregon (Via U.S. Soccer) – For the second time in two matches against England during a training camp in Portland, Oregon, the U.S. Under-17 Women's National Team scored six goals, this time winning 6-2 in a match played at Providence Park, home to the Portland Thorns of NWSL and Portland Timbers of MLS. The USA won the first match 6-1 on Aug. 23.
Nine different players scored the USA's 12 goals over the two matches.
"It was a good week of learning and improvement in Portland," said U.S. U-17 WNT head coach Mark Carr. "I feel like we are in a good place with our team. We made improvements from the trip to China and topped the week off with two positive performances and results against England. Scoring 12 goals over two games is a huge plus, but we'll still aim to continue to become more multi-dimensional in the attack while also having a more detailed focus on our defending."
+READ: U.S. U-16 Girls National Team set for training camp in Germany
The USA scored five goals in the first 33 minutes, two each from forwards Diana Ordonez and Payton Linnehan, and added a late goal from forward Isabella D'Aquila. Hawaiian striker Sunshine Fontes added the other first-half goal and also had three assists.
The goals for Ordonez were her first at the U-17 level while Linnehan scored the second and third of her U-17 WNT career. Fontes also scored her first international goal while D'Aquila got her second after also scoring the sixth and final goal in the first match.
The first goal came off a cross from Fontes that Ordonez finished first-time into the roof of the net from inside the penalty box. Fontes scored the second in the 20th minute as she picked off a pass from the England goalkeeper to an outside back and shot into the bottom left corner.
Linnehan scored the first of her two goals in a six-minute span in the 24th, running onto a through ball from Maya Doms to finishing her chance. She scored her second after Fontes played a ball from near midfield into the final third and Linnehan took a touch past a final defender before scoring. Just four minutes later Ordonez headed in a former kick from Fontes to make it 5-0.
+READ: Six players score as U.S. U-17 WNT routs England 6-1 in friendly
Halftime substitute Ebony Salmon scored in the 50th and 70th minutes for England, but D'Aquila finished the scoring 10 minutes from time off an assist from midfielder Croix Bethune.
"We don't have a camp in September so the players will get some quality time with their club teams and can focus on improving and continuing to prepare themselves for our October camp," said Carr. "With the World Cup Qualifying tournament set for the end of April in 2018, we now have a solidified target and I know the players will be motivated and committed to constantly improving themselves."
This group of U.S. players is in the first year of a two-year cycle in which they will attempt to qualify for the 2018 FIFA U-17 Women's World Cup that will be staged in Uruguay.
U.S. Under-17 Women's National Team Match Report
Match: U.S. Under-17 WNT vs. England U-17 WNT
Date: August 26, 2017
Competition: International Friendly
Venue: Providence Park; Portland, Oregon
Weather: 70 degrees, clear
Scoring Summary:    1          2          F
USA                            5          1          6
ENG                            0          2          2
USA –  Diana Ordonez (Sunshine Fontes)             4th minute
USA – Sunshine Fontes                                          20
USA – Payton Linnehan (Maya Doms)                  24
USA – Payton Linnehan (Sunshine Fontes)           29
USA – Diana Ordonez (Sunshine Fontes)              33
ENG – Ebony Salmon (Molly Pike)                       50
ENG — Ebony Salmon                                            70
USA – Isabella D'Aquila (Croix Bethune)             86
Lineups:
USA: 12-Lindsey Romig; 2-Makenna Morris, 4-Tori Hansen, 5-Michel Agresti (16-Leah Scarpelli, 46), 9-Hanna Bebar (7-Lia Godfrey, 46), 10-Mia Fishel (11-Croix Bethune, 59), 12-Lindsey Romig, 13-Sunshine Fontes (23-Trinity Rodman, 68), 15-Maya Doms, 17-Talia DellaPeruta (3-Nicole Payne, 68), 18-Payton Linnehan (21-Margaret Pierce, 46), 20-Diana Ordonez (8-Isabella D'Aquila, 59)
Subs not used: 1-Angelina Anderson, 6-Sophia Jones, 14-Natalia Staude, 19-Ainsley Ahmadian, 24-Eleanor Glenn
Head Coach: Mark Carr
ENG: 13-Fran Bentley (22-Emily Orman, 80), 2-Naomi Hartley (capt.), 4-Simran Jhamat, 5-Lauren James, 6-Jess Park (12-Molly Pike, 46), 8-Lucy Roberts (3-Abbie Roberts, 66), 9-Ava Kuyken (10-Emma Brown, 46), 11-Asmita Ale, 14-Phoebe Williams (15-Jesse Woolley, 66), 17-Libby Smith (16-Ebony Salmon, 46), 19-Hannah Griffin
Subs not used: 1-Fran Stenson, 7-Shauna Vassell, 18-Olivia Atkinson
Head Coach: John GriffithsStatistical Summary: USA / ENG
Shots: 14 / 5
Shots on Goal: 11 / 4
Saves: 3 / 5
Corner Kicks: 10 / 3
Fouls: 3 / 8
Offside: 5 / 3
Misconduct Summary:
ENG — Phoebe Williams (caution)                36th minute
ENG — Lauren James (caution)                     80