U.S. U-17 MNT falls to Japan 4-0 at Vaclav Jezek Youth Tournament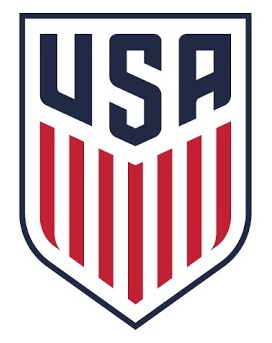 PRAGUE (Via U.S. Soccer) – The U.S. Under-17 Men's National Team fell to Japan 0-4 in its final group stage match at the International Youth Tournament of Vaclav Jezek. With the result, the U.S. advances to the third-place game tomorrow against Iceland.
The U-17s allowed only one goal in the first half before Japan pulled away in the second to hand the U.S. its first defeat of the tournament. The Blue Samurai have also qualified for October's FIFA U-17 World Cup in India, drawing Group E alongside CONCACAF qualifiers Honduras, Oceania's New Caledonia and France of UEFA.
Iceland advances to the Vaclav Jezek third-place game after finishing second in Group A with six points, in front of Ukraine and Slovakia but behind host Czech Republic.
– U.S. Under-17 Men's National Team Match Report –
Match: United States U-17 Men's National Team vs. Japan
Date: August 25, 2017
Competition:  24th International Youth Tournament of Vaclav Jezek
Venue: Lhota; Prague, Czech Republic
Kickoff: 5:00 p.m. CEST (11:00 a.m. ET)
Weather: 65 degrees
Scoring Summary:      1          2          F
Japan                             1          3          4
USA                              0          0          0
Goals
JPN – Keito Nakamura                                                27th minute
JPN – Taisei Miyashiro                                                48
JPN – Koki Saito                                                          80
JPN – Taisei Miyashiro                                                88
Lineups:
USA: 1- Justin Garces, 2- Jaylin Lindsey, 14- James Sands, 4- Tyler Shaver (18- Christopher Goslin, 62'), 3- Christopher Gloster; 6- Christopher Durkin, 8- Blaine Ferri (23- Ulysses Llanez, 62'), 17- Jacobo Reyes, 7- Timothy Weah, 9- Joshua Sargent (10- George Acosta, 2') (24- Indiana Vassilev, 73'),11- Andrew Carleton
Subs Not Used: 12- Carlos Joaquim Dos Santos, 13- Akil Watts, 15- Charlie Asensio, 16- Taylor Booth, 19- Alejandro Pereira, 20- Alex Mendez,
Head Coach: John Hackworth
JPN: 1- Kosei Tani; 2- Nobuki Iketaka (18- Toichi Suzuki, 67'), 7- Yukinari Sugawara, 15- Seiya Baba, 6- Hinata Kida; 13- Keito Nakamura (17- Koki Saito, 73'), 10- Shimpei Fukuoka (Captain), 4- Rei Hirakawa, 14- Soichiro Kozuki (8- Kohei Okuno, 67'); 20- Takefusa Kubo (21- Naoki Tsubaki, 81'), 11- Taisei Miyashiro
Subs Not Used: 5- Ayumu Seko, 9- Hiroto Yamada, 12- Zion Suzuki, 16- Akito Tanahashi, 19- Riku Handa,
Head Coach: Yoshiro Moriyama
Misconduct Summary:
N/A
Officials:
Referee: Matejcek Milan
Assistant Referee: Koval Zdenek
Assistant Referee: Arnost Zdenek
Statistics:
JPN/USA
Shots: 17/9
SOG: 11/6
Saves: 6/7
Fouls: 8/9
Corners: 7/4
Offsides: 2/2
Please note: Match was 90 minutes on natural grass.