U.S. Soccer launches 2018 Spring Men's College Program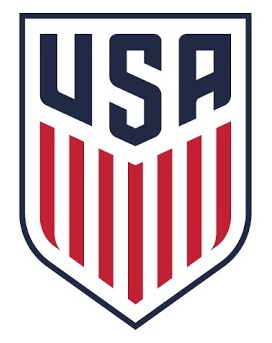 CHICAGO (Via U.S. Soccer) – U.S. Soccer is launching a new Spring College Program in collaboration with six Division I Men's Soccer programs. Starting in March, the six college programs will face one another over the course of seven weeks, culminating with an event at Wake Forest University on April 21.
The six Division I Men's Soccer programs participating are: Clemson, Duke, Georgetown, North Carolina, Virginia and Wake Forest.
The collaborative initiative between U.S. Soccer and the college soccer programs will provide standards-based competition and further player development opportunities for players above the age of 17. The games also provide an additional opportunity for U.S. Soccer Scouts to identify potential U.S. Olympic and National Team players and expand the player pool.
"We are excited about this program and the role it will play in helping college soccer become more connected to the player development pathway," U.S. Soccer Youth Technical Director and U-20 Men's National Team head coach Tab Ramos said. "It provides us with additional opportunities to identify more players for Youth National Teams and for the Olympic Team in an environment that mirrors the international game."
+READ: Roster announced for U.S. U-18 Men's National Team training camp
Aligned with U.S. Soccer's technical framework of best practices for elite youth development, the program will see international standards implemented during each of the 15 games played. The rules for each game played will function similarly to U.S. Soccer Development Academy standards. Games will be played with traditional time keeping, a maximum game day roster of 18 players and no re-entry.
During the first six weeks, each college will host two games on their respective campus before closing out the program with a three-match event that features all six teams hosted at Wake Forest University. Upon the conclusion of the round-robin schedule, the team with the most points will be crowned champion.
In addition, the coaching staff of each institution will participate in a coaching education assignment and workshop, complete game analysis and video review, and receive data analysis of physical performance from U.S. Soccer. Each college program is helping to drive change in the development of Zone 3 (Age 18+) players.
+Boehm: What's the lay of the land in the US Soccer presidential election?
"The opportunity for us to work directly with college programs will benefit players, coaches and referees at critical stages of their development," U.S. Soccer Development Academy Director Jared Micklos said. "This program will utilize standards to impact the college soccer game as we collectively work to evolve the sport at all ages and levels in our country."
2018 U.S. Soccer Spring College Program Game Schedule
Date
Home
Away

March 4

North Carolina
Clemson

March 17

Virginia
Georgetown
Clemson
Wake Forest

March 24

Georgetown
North Carolina
Duke
Virginia

March 29

Wake Forest
Duke

April 7

North Carolina
Virginia
Clemson
Duke

April 8

Georgetown
Wake Forest

April 14

Duke
Georgetown
Virginia
Clemson
Wake Forest
North Carolina

April 21

Wake Forest

Hosted Event

Duke
North Carolina
Georgetown
Clemson
Wake Forest
Virginia

"Clemson Men's Soccer is very excited to be partnering with U.S. Soccer and other top Division I programs to bring a new phase of development to our players this spring. The exposure for our players and the level of competition amongst the participants will certainly bring new meaning to the non-traditional component of our schedule. More importantly it will be an opportunity for our players to develop under the watchful eye of U.S. Soccer staff, scouts and coaches under guidelines that reflect the way the game is played around the world."
-Mike Noonan (Head Coach, Clemson University)
"Wake Forest is extremely thankful for the invitation to work with U.S. Soccer.  We feel this is a tremendous opportunity to build a working relationship with U.S. Soccer and its staff. To compete in a competitive Spring format against some of the very best teams in the country using FIFA rules, I believe this will help with the individual and collective development of our program."
–Bobby Muuss (Head Coach, Wake Forest University)
"We are very excited to be a part of this initiative. It marks a true collaboration between college soccer and U.S. Soccer that will be mutually beneficial and is an example of two different soccer bodies working together to advance the game forward in our country."
-Brian Wiese (Head Coach, Georgetown University)
"We are delighted to be involved in this exciting program from day one and look forward to a great spring schedule playing the highest quality competition. This will go a long way in developing the relationship between the college game and U.S. Soccer and more importantly, will give our players an opportunity to play multiple games in front of Men's National Team coaches and scouts."
-John Kerr (Head Coach, Duke University)
We are very excited to be a part of U.S. Soccer's Spring College Program. I believe the program will be a fantastic opportunity to further develop the relationship between U.S. Soccer and college soccer. College soccer serves an important role in the development of soccer players in the United States and I am looking forward to the integration of meaningful FIFA standards into the college game.
-George Gelnovatch (Head Coach, University of Virginia)
"We believe this is a positive step to build a closer connection with U.S. Soccer and the college game. A cooperative relationship is exciting and can only help to develop and improve our beautiful game."
-Carlos Somoano (Head Coach, University of North Carolina)
U.S. Soccer will open applications at the conclusion of the 2018 Spring Men's College Program with details for college programs interested in participating in the 2019 Spring Men's College Program.