Intrigue, drama abounds as U.S. Soccer election enters final hours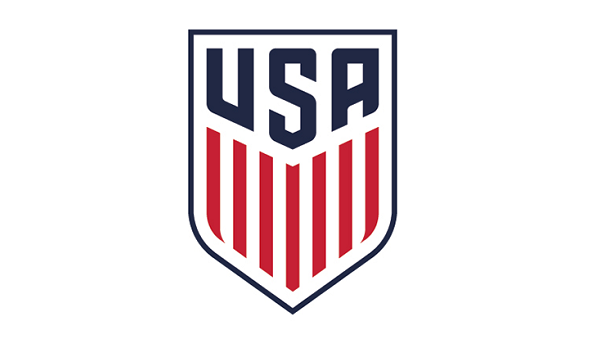 ORLANDO, Fla. – The tropical weather conditions outside the four-star hotel hosting the U.S. Soccer annual general meeting have been balmy and partly cloudy, a marked contrast to the wintry chill gripping much of the United States.
But for most of those involved with the election that will determine the federation's next president, there's been little to no time to enjoy the sunshine that filters into the venue's enormous glass-ceilinged atrium. Not yet.
View of the atrium (big as a sports arena) from the top of hotel (my room) where #USSFPresident election will be held in Orlando. Loud as can be at 1 am, from sales group, not soccer people. Size will cut out some of tension ahead of election. pic.twitter.com/3BsUYaGks1

— Paul Kennedy (@pkedit) February 8, 2018
This game is playing out under the dome.
From the ground-floor lobby to the upstairs suites to the myriad conference rooms hosting federation meetings, the hotel has been a hive of both activity and drama since attendees began arriving on Thursday afternoon. And it looks likely to stay that way right up until the votes are cast at the National Council Meeting on Saturday morning.
+Boehm: What's the lay of the land in the US Soccer presidential election?
Servers at the hotel's lobby bar said they usually wrap up a typical Thursday shift well before 11 pm, only to find themselves slinging drinks deep into the wee hours last night as AGM delegates mixed and mingled, gladhanding presidential contenders drifting through a motley crowd that included current and former national team players as well as potbellied, middle-aged youth soccer association delegates.
With eight presidential candidates, hundreds of voting delegates and myriad interest groups and issues on the table, the politicking has been intense both in public and behind the scenes, leaving no one totally sure of where the chips will fall.
It does seem fairly clear that Carlos Cordeiro and Kathy Carter, the two "establishment" candidates, have moved into the lead in recent days, and the other contenders have taken notice, seeking to unite around their shared conviction that neither of those two frontrunners are what the federation needs at this moment.
As reported by Sports Illustrated, ESPN, Soccer America and the Washington Post, the so-called "Gang of Six" met in Steve Gans' room late Thursday night to collaborate on a "statement of solidarity" intended to emphasize to voters that anyone seeking change in the fed's way of doing things – a popular sentiment after the tumultuous events of the past six months to a year – should support one of them, not Carter or Cordeiro.
Here's latest from Orlando (3:30 am ET). With 36 hours to go before #USSFPresident election, tensions were high when efforts to try to agree on strategy to try to stop Carter-Cordeiro train momentarily stalled. https://t.co/LsNNLDAcoi

— Paul Kennedy (@pkedit) February 9, 2018
But even that last-minute effort at unity has moved in fits and starts. The Gang of Six have been unable to agree on a public statement as of 3 pm on Friday – sources told SoccerWire.com that one candidate is a holdout who has prevented that process from getting "over the finish line" – and Paul Caligiuri told SI's Grant Wahl that he wasn't even at the aforementioned meeting.
Even as the momentum swings towards Cordeiro and, especially, Carter (who appears to have most of the professional voting bloc sewn up), everyone else in the race still believes they can win and doesn't want to be the one to blink first.
No consensus, no formal statement from the Gang of 6 in #USSFPresident election. Everyone on their own at the moment.

— Steven Goff (@SoccerInsider) February 9, 2018
The federation's pro, adult/amateur and youth councils each control about a quarter of the total vote. Yet it's the Athlete Council, which holds 20 percent of the overall vote per federal law, that is perceived as the kingmaker and has been the focus of the heaviest lobbying.
The Athlete Council met on Friday afternoon and somewhat unusually, made the entirety of their ostensibly public meeting an "executive session," meaning that only members and invited speakers could enter. They adjourned after three-and-a-half hours with "no consensus," but planned another, unscheduled meeting later in the evening to continue discussions.
#USSFPresident pic.twitter.com/uVQ2WH7Oso

— Charles Boehm (@cboehm) February 9, 2018
In the past the AC has often voted as a bloc to maximize their influence in these federation elections, and it's worked, with their chosen candidates usually winning.
But it might be hard to pull that off this time around. The members have a wide variety of preferred candidates, and the stakes are high enough that Heather O'Reilly flew across the Atlantic in the midst of her season with English side Arsenal FC to take part in the process, something she wouldn't likely do if a bloc vote was a likely outcome.
With Carter probably the only candidate with a strong chance to win the election on the first ballot (a simple majority is required to win), it's possible that the Athlete Council is hatching a strategic approach that would allow their members to vote their conscience on early ballots, then coalesce around a top contender as a group when the electoral picture is clearer.
But that last part is just semi-educated speculation, like so many other aspects of this murky, cloak-and-dagger saga. Tune in to the federation's livestream of the National Council Meeting on ussoccer.com Saturday morning to find out how it really plays out.