U.S. Soccer Development Academy West Regional Showcase begins Friday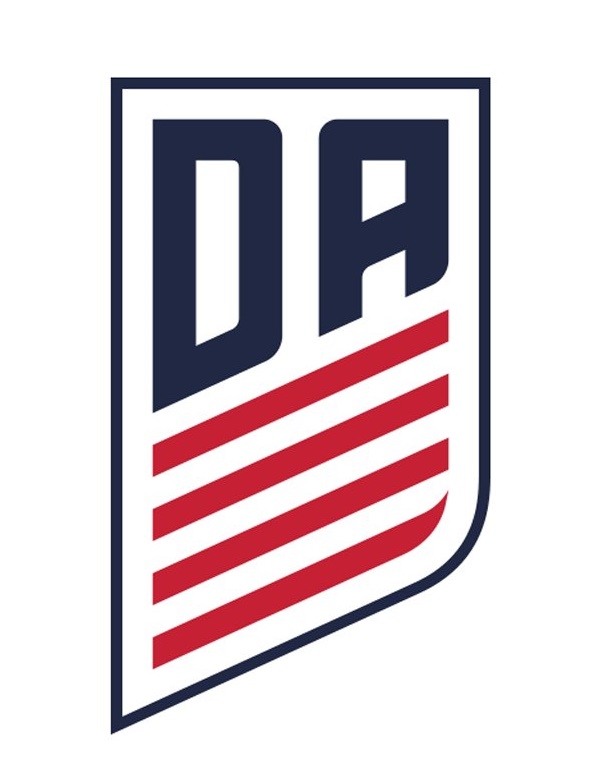 CHICAGO (Via U.S. Soccer) – After two weekends of meaningful games in a professional environment for the Central and East Regionals, Friday kicks off the fall's final U-13 and U-14 U.S. Soccer Development Academy event: the West Regional Showcase, running November 3 to 5 in Oceanside, Calif. Here are five things to know about the upcoming gathering of 48 clubs from the nation's highest level of youth soccer.
HOW TO FOLLOW
The Academy will live-stream eight games on Saturday, Nov. 4 on ussoccerda.com, highlighted by three MLS showdowns. All times are listed in PT.
| | | | |
| --- | --- | --- | --- |
| 10:00 a.m. | Los Angeles Football Club U-14 | Portland Timbers U-14 | SoCal Sports Complex – Field 1 |
| 10:00 a.m. | Strikers FC U-14 | Seattle United U-14 | SoCal Sports Complex – Field 2 |
| 12:00 p.m. | Colorado Rapids U-14 | San Jose Earthquakes U-14 | SoCal Sports Complex – Field 1 |
| 12:00 p.m. | Crossfire Premier U-14 | LA Galaxy U-14 | SoCal Sports Complex – Field 2 |
| 2:00 p.m. | Washington Premier FC U-13 | De Anza Force U-13 | SoCal Sports Complex – Field 1 |
| 2:00 p.m. | Colorado Rapids U-13 | LA Galaxy U-13 | SoCal Sports Complex – Field 2 |
| 3:50 p.m. | Real Colorado U-13 | San Diego Surf U-13 | SoCal Sports Complex – Field 1 |
| 3:50 p.m. | LA Galaxy San Diego U-13 | Ballistic United SC U-13 | SoCal Sports Complex – Field 2 |
WHAT IS THE SHOWCASE?
Development Academy showcase events bring together clubs from all over the country to compete in a series of highly-competitive, hand-picked games. The Fall Showcases are the first events for players in the Academy pathway, catering to the U-13 and U-14 age groups. Showcase events are also held in the Winter, Spring and Summer, but the Fall events are the only ones that put younger age groups solely in the spotlight.
Three showcases serve the three regional conferences: Central, East and West. The Central Regional Showcase got things started the weekend of Oct. 20 in Frisco, Texas, while Bermuda Run, N.C. hosted last weekend's East Showcase.
HOW DOES IT WORK?
Teams will play three games during the Showcase: two mini games, played with two, 25-minute halves, and one full game, 70 minutes for U-13s and 80 for U-14s. Games begin at 10:45 a.m. PT on Friday, Nov. 3 and the final round of fixtures kick off at 2:40 p.m. PT on Sunday, Nov. 5.
Games at Showcase events are hand-picked by Academy staff to ensure the most competitive match-ups. The mini-games provide a variety of competition, allow for player rotation and give a unique opportunity to evaluate players in a condensed game format.
All games will be played at SoCal Sports Complex in Oceanside, Calif. The facility will also host the finale of the Academy season, the Summer Showcase and Playoffs in June 2018.
Forty-eight teams from five Academy divisions – Washington, Oregon, NorCal, Southwest (California) and Colorado – will compete at the West Regional Showcase. Over 1,800 players will gather in Oceanside, while nearly 200 coaches will guide them through games in the only Academy event squarely focused on younger players.
Five clubs affiliated with MLS sides will attend the Showcase: LA Galaxy, LA Galaxy San Diego, Los Angeles Football Club, Portland Timbers and San Jose Earthquakes.
EARLY TALENT IDENTIFICATION
Academy Showcase events have become a haven for scouts, from U.S. Soccer as well as from the professional and collegiate ranks. Ninety-two percent of Men's Youth National Team players during the 2016-17 cycle came from Development Academy clubs. Every game at the Showcase will be scouted by Development Academy Technical Advisors and U.S. Soccer scouts.
At the recently-concluded FIFA U-17 World Cup, the first major international tournament for youth players, eighteen of the twenty-one players on the USA squad were produced by Academy clubs.
The current class of U-17 players (2000 birth year) were the first to go through the U-13/14 Regional Showcases, providing them an early stage for U.S. Soccer scouts. Fast forward four years to 2017, and they put together an impressive run in India, recording notable wins against host India (3-0) and Ghana (1-0) in the group stage and Paraguay (5-0) in the Round of 16, before falling to England (4-1) in the quarterfinals. Many of the players were identified through Academy events like the Regional Showcases.
WORLD-CLASS NOT ONLY ON GRASS
Nearly half of the Beach National Team's latest roster are Academy products, and four of their clubs will be represented at the West Showcase: De Anza Force, LA Galaxy, Pateadores and Strikers FC.
Two weeks ago, the Beach NT took home second place at the Visit Puerto Vallarta Cup 2017. De Anza alum David Mondragon turned in a Man of the Match performance in the team's second game, a 4-2 win over Colombia.
For updates throughout the weekend, follow the Academy on Facebook and @ussoccer_acad on Twitter, Instagram and Snapchat. Schedules and event-related news can be found on ussoccerda.com.