U.S. Soccer Development Academy finalizes club membership for 2020-21 season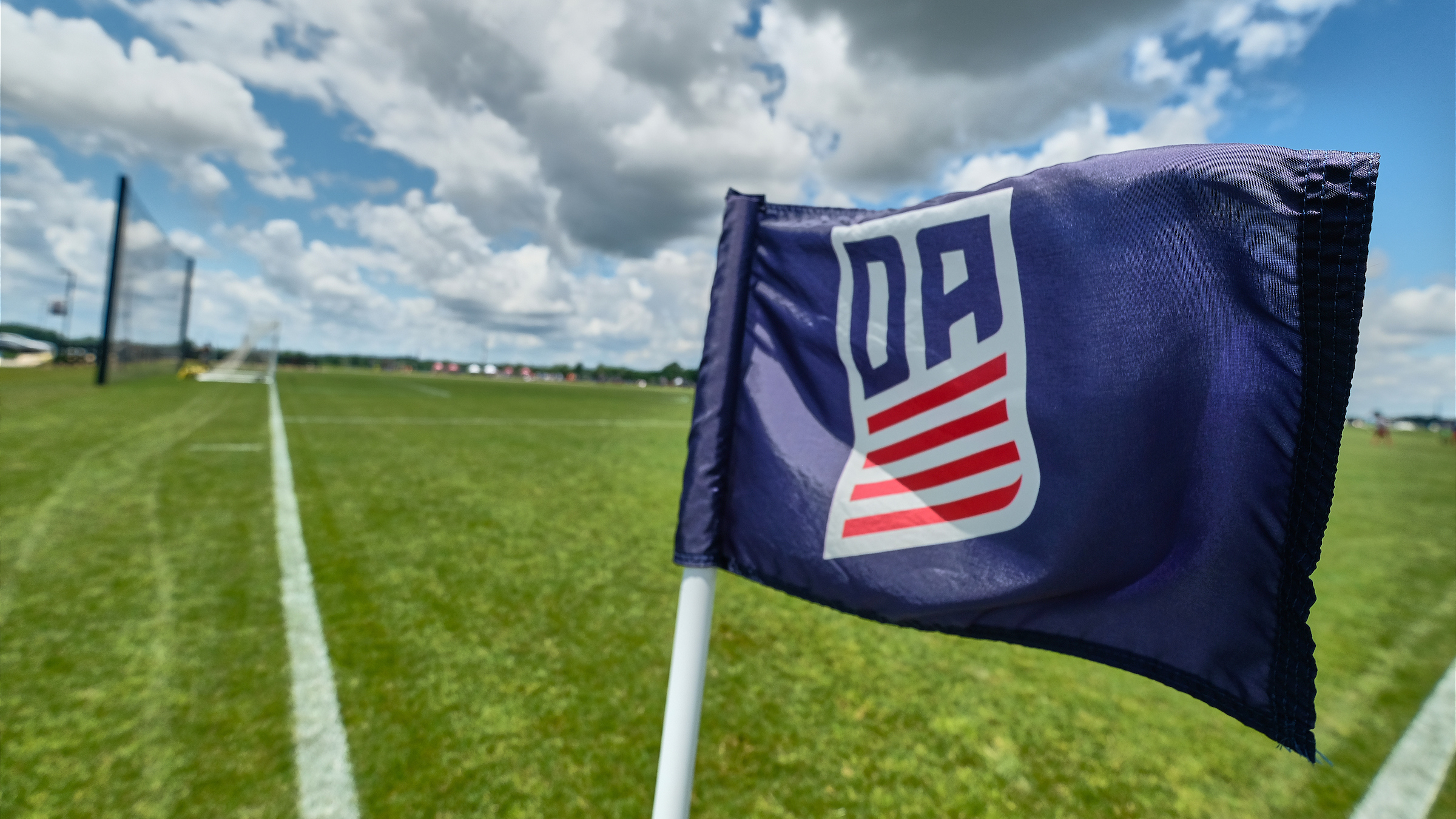 CHICAGO – As part of its focus to impact everyday club environments and continue to develop elite youth players across the country, new clubs and additional age groups will be added to U.S. Soccer's Development Academy for the upcoming 2020-21 season.
Moving into its fourth season, the Girl's Development Academy will expand its U-13 age group to the Northeast Division, while four current clubs will be starting additional teams in new age groups.
In the Boys' Development Academy, four new clubs will join the program's 14th overall season, and 11 current clubs will also be starting additional teams in new age groups.
"As the Development Academy program enters the 2020-21 season, U.S. Soccer remains committed to providing a top development and performance platform for our elite youth players across the country," said U.S. Soccer Sporting Director Earnie Stewart. "While at two different points in their maturation, we are excited to enter into our 14th season for the boys and 4th season for the Girls' competition."
With the Academy membership confirmed, U.S. Soccer will announce the full schedule for the Boys and Girls 2020-21 seasons in June.
Girls' Development Academy
Since the start of the Girls' DA program in 2017, Academy clubs have made great strides improving the level of soccer in the USA through continued education and the implementation of coaching license standards starting in the 2021-22 season will further those achievements.
Twenty-three Academy club leaders have gone through the Academy Directors Course, which is geared to meet the high demands and standards of leading an elite Academy in a youth development environment. As the Academy approaches the end of the 2021 season, minimum coaching qualifications for all coaches will take effect.
After launching the U-13 age group for the Girls' Academy in the Atlantic Division this season, U-13 will expand to the Northeast Division for the 2020-21 campaign. The growth aims to increase the impact of the Academy and benefit younger players in those divisions.
Four Girls' clubs will also expand to older age groups in 2020-21 to provide further development opportunities for top players. South Shore Select and Long Island SC will field U-17 age group teams, while Seacoast United and Cleveland Force will add U-18/19 squads to complete their player development pathways.
"U.S. Soccer is excited for the upcoming fourth season of the Girls' Development Academy in 2020-21," said Women's National Team General Manager Kate Markgraf. "The progress made in the program's first three seasons has already made a tremendous impact in the development of elite youth female players and we're looking forward to another year of supporting our clubs and players to improve to the best of their abilities."
Girls' Academy Clubs Adding Age Groups for 2020-21 Season
| | | | |
| --- | --- | --- | --- |
| Club | Location | New Age Group(s) | Conference |
| Cleveland Force | Bedford Heights, Ohio | U-18/19 | Central |
| Long Island SC | Plainview, N.Y. | U-17 | East |
| Seacoast United | Hampton, N.H. | U-18/19 | East |
| South Shore Select | Hingham, Mass. | U-17 | East |
Boys' Development Academy
Four new clubs will join the Boys' Academy for 2020-21, including three professional clubs. Nashville SC will join Major League Soccer's other 25 current clubs in the Academy with a fully-funded U-15 age group team. The club's first team began play this past weekend, and its academy program will lay a foundation for its future.
Charlotte MLS will take the field in the Development Academy before its first team begins play in 2021. The club's official name and Academy age groups will be announced later this spring.
The USL Championship's Phoenix Rising FC will add another cost-free professional club to the Academy, entering with teams at the U-13 and U-14 age groups. The club joins the DA on the heels of significant success for the first team which reached the USL Championship Final in 2018 and set a league record with 20-straight wins in 2019.
Finally, Sheriffs FC will join the Academy at the U-13 and U-14 age groups. Located south of Oakland in the East Bay, both squads will be cost-free to players.
2020-21 Boys' Development Academy Club Additions
| | | | |
| --- | --- | --- | --- |
| Club | Location | Age Group(s) | Conference |
| Charlotte MLS | Charlotte, N.C. | TBA | East |
| Nashville SC | Nashville, Tenn. | U-15 | East |
| Phoenix Rising FC | Phoenix, Ariz. | U-13, U-14 | West |
| Sheriffs FC | San Leandro, Calif. | U-13, U-14 | West |
In addition to the four new Boys' clubs, 11 current Academy clubs will expand to additional age groups for the 2020-21 DA season.San Francisco Glens Evolution, San Francisco Elite, and Chula Vista will all field U-14 teams next season after competing in only the U-13 age group for 2019-20.
Austin FC of MLS and Real Salt Lake Arizona, an MLS affiliate, will both add U-15 teams in their second year in the Academy, with Austin FC also fielding a U-13 team. Total Futbol Academy and Arlington Soccer Association will each field U-16/17 teams in the Academy for the first time. MLS clubs Los Angeles FC and FC Cincinnati will both expand their academies with U-18/19 teams next season to complete their player pathways, as will USL clubs Tampa Bay Rowdies and Ballistic United SC.
Boys' Academy Clubs Adding Age Groups for 2020-21 Season
| | | | |
| --- | --- | --- | --- |
| Club | Location | New Age Group(s) | Conference |
| Arlington Soccer Assoc. | Arlington, Va. | U-16/17 | East |
| Austin FC | Austin, Texas | U-13, U-15 | Central |
| Ballistic United SC | Pleasanton, Calif. | U-18/19 | West |
| Chula Vista | Chula Vista, Calif. | U-14 | West |
| FC Cincinnati | Cincinnati, Ohio | U-18/19 | Central |
| Los Angeles FC | Los Angeles, Calif. | U-18/19 | West |
| Tampa Bay Rowdies | Tampa Bay, Fla. | U-18/19 | East |
| Real Salt Lake Arizona | Tempe, Ariz. | U-15 | West |
| Total Futbol Academy | Los Angeles, Calif. | U-16/17 | West |
| San Francisco Elite | San Francisco, Calif. | U-14 | West |
| San Francisco Glens Evolution | San Francisco, Calif. | U-14 | West |