U.S. Soccer Boys DA Winter Cup draws professional scouts from around the world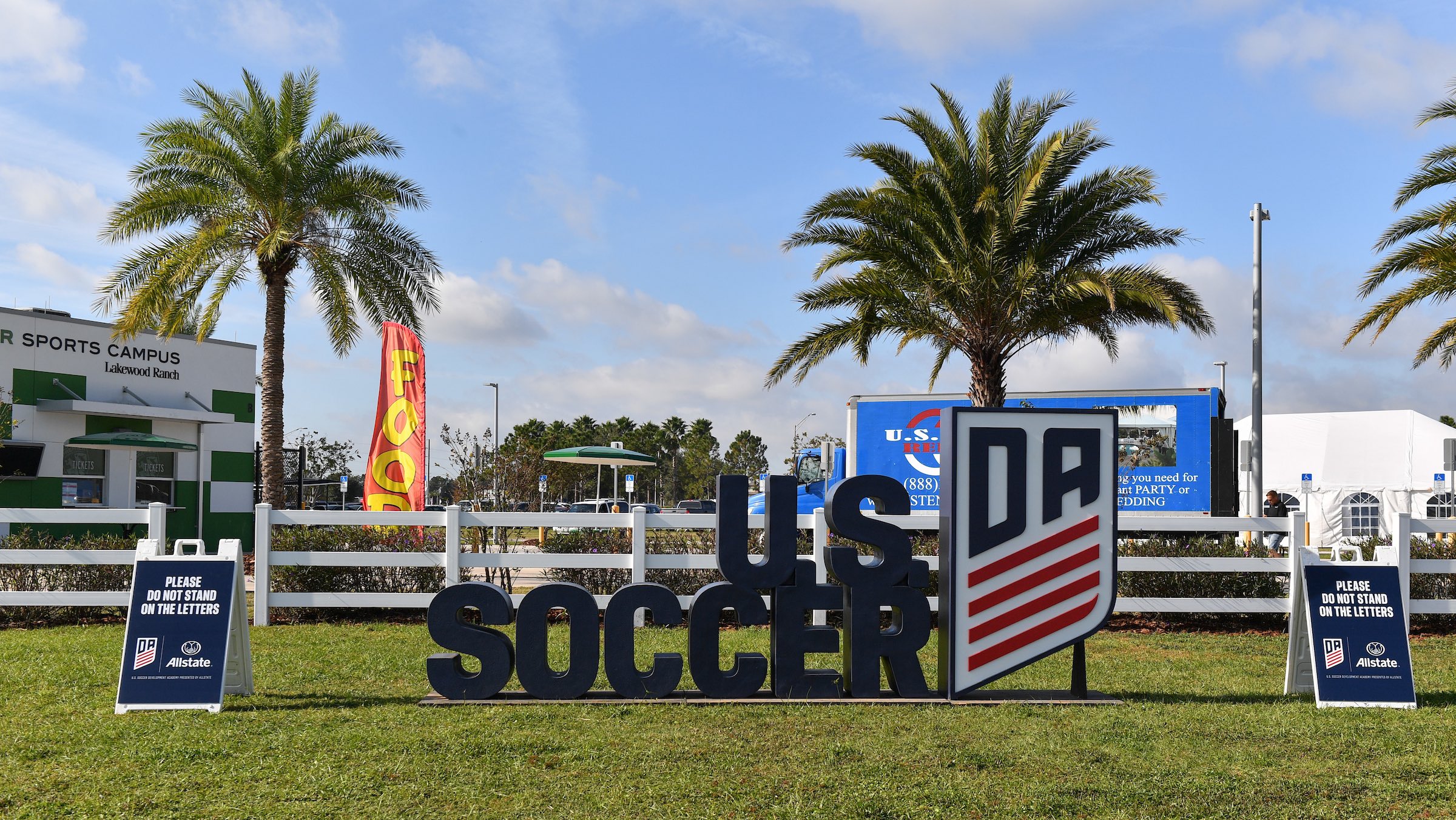 The 2019 U.S. Soccer Boys Development Academy Winter Cup attracted scouts from several high-end professional clubs from across the globe.
Headlining the DA's list of scouts attending last week's showcase in Lakewood Ranch, Fla. was German Bundesliga powerhouse Borussia Dortmund, which observed U.S. wunderkind Christian Pulisic at the same event several years ago, and went on to sign him.
Ever since striking gold with Pulisic, it's no surprise that Dortmund is continuing to keep an eye on the DA Winter Cup, sending a pair of scouts to the 2019 showcase. The possibility of finding the next Pulisic, or other top U.S. prospects that came through the DA, is an increasingly alluring opportunity for some of the world's top clubs.
[+READ: U.S. Soccer Boys DA Winter Cup 2019 Recap]
The DA's list of observers at the 2019 Winter Cup predominately featured, as always, most of the premier men's college soccer programs in the county. Joining them were numerous MLS and USL clubs, keeping an eye on domestic talent.
Peppered into the list of NCAA programs and domestic clubs were seven total Bundesliga clubs, representing the top flight of German soccer: Dortmund, FC Köln, FC Augsburg, SV Werder Bremen, Borussia Mönchengladbach, VfL Wolfsburg and FC Schalke. Another German club, Hamburger SV, which competes in the Bundesliga's 2nd division, also attended the event.
English Premier League clubs also took the opportunity to see what the U.S. has to offer, with Manchester United and Brighton & Hove Albion FC making the trip to Florida.
Other pro clubs in attendance including the likes of C.D. Guadalajara (Chivas) from Mexico's Liga MX, and Portuguese first division side G.D. Estoril Praia.
It wasn't just clubs that provided an international presence at the Boys DA Winter Cup, but also quite a few professional agencies and management companies.
Click Here for the full list of scouts and college coaches that registered to attend the Boys DA Winter Cup.