Toronto FC enters player development partnership with Ontario SA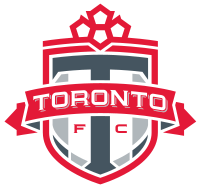 (Via Toronto FC) – Toronto Football Club and the Ontario Soccer Association announced a renewed partnership today that will see the two organizations work closely together to build a model professional and amateur sport partnership that focuses on player and coach development and inspires and encourages Ontarians to play soccer.
As part of the partnership's goal to be at the forefront of the national player development model for soccer in Ontario, the KIA Toronto FC Academy, with its world-class coaching staff and facilities, will be recognized as the top option for players of distinction in the province.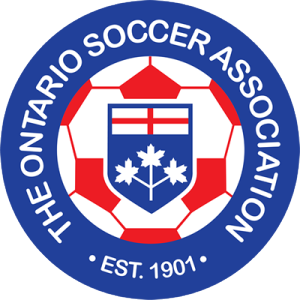 "The Ontario Soccer Association and Toronto FC share a passion for growing the game of soccer in Ontario, making it accessible and fun for kids of all ages, but also to play an important leadership role together in giving Ontario's elite players the resources required and a pathway to success," said Bill Manning, President of Toronto FC. "We look forward to all soccer players in Ontario benefiting from this partnership, but most importantly, we look forward to the game itself ultimately benefiting the most."
The partnership between Toronto FC and the Ontario Soccer Association will include development programs for players, both at the high performance and grassroots levels, which will also identify the top players in the province through its scouting network and provide access to Toronto FC's professional programs. The partnership will also focus on development programs for coaches and match officials to develop unified and accessible soccer programs for families in Ontario.
"We're excited about this partnership for a number of reasons. First and foremost, that it allows us to continue to develop a clear development pathway for our players – from the grassroots, right up to the pro levels," said Johnny Misley, Executive Director of the Ontario Soccer Association. "It will us allows us both to holistically align the business and sport development sides of the game.
Steven Caldwell, who retired as captain of TFC last season to work in a community and business development role with MLSE, will play a lead role on behalf of Toronto FC in their work with the OSA, adding his expertise in soccer development and understanding of the game at the community level, to the partnership.
"In my time in Toronto, I've been impressed with many of the soccer programs in Ontario and the talent here," said Caldwell. "I have two young boys playing youth soccer in Ontario myself, and I'm excited about the opportunity to lend my experience to this partnership and make our province's soccer programs world class.
The formalization of this partnership and strategic road map for the two organizations is a coming together that will cover three pillars of the game in Ontario – soccer, community and business.
""This agreement enhances our membership's ability to tap into Toronto FC's resources and collaborate on development across all levels of the game," said Ron Smale, President of the Ontario Soccer Association. "And it will allow us to strengthen the bonds in our communities across Ontario."